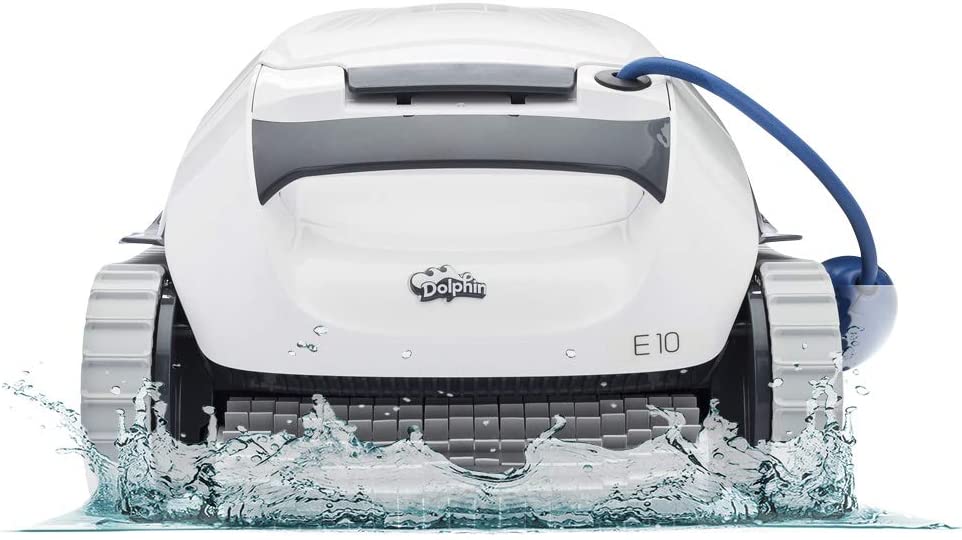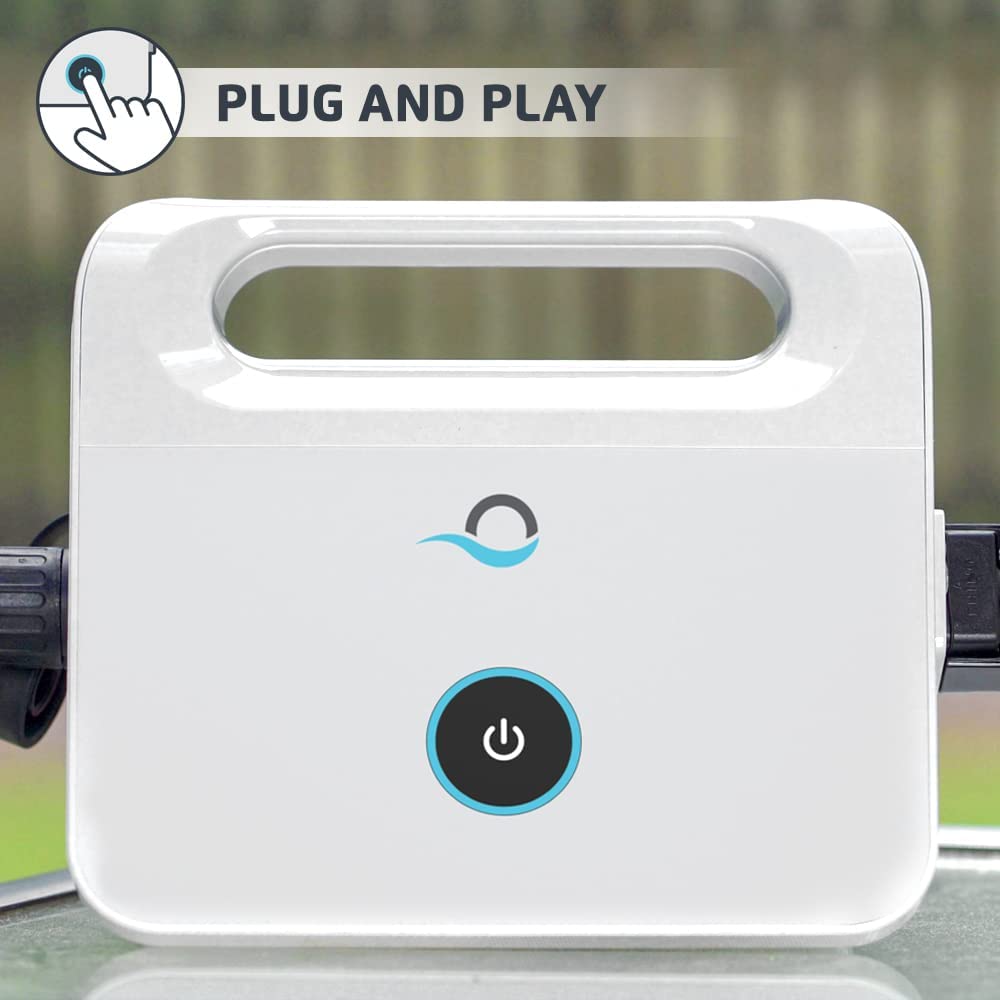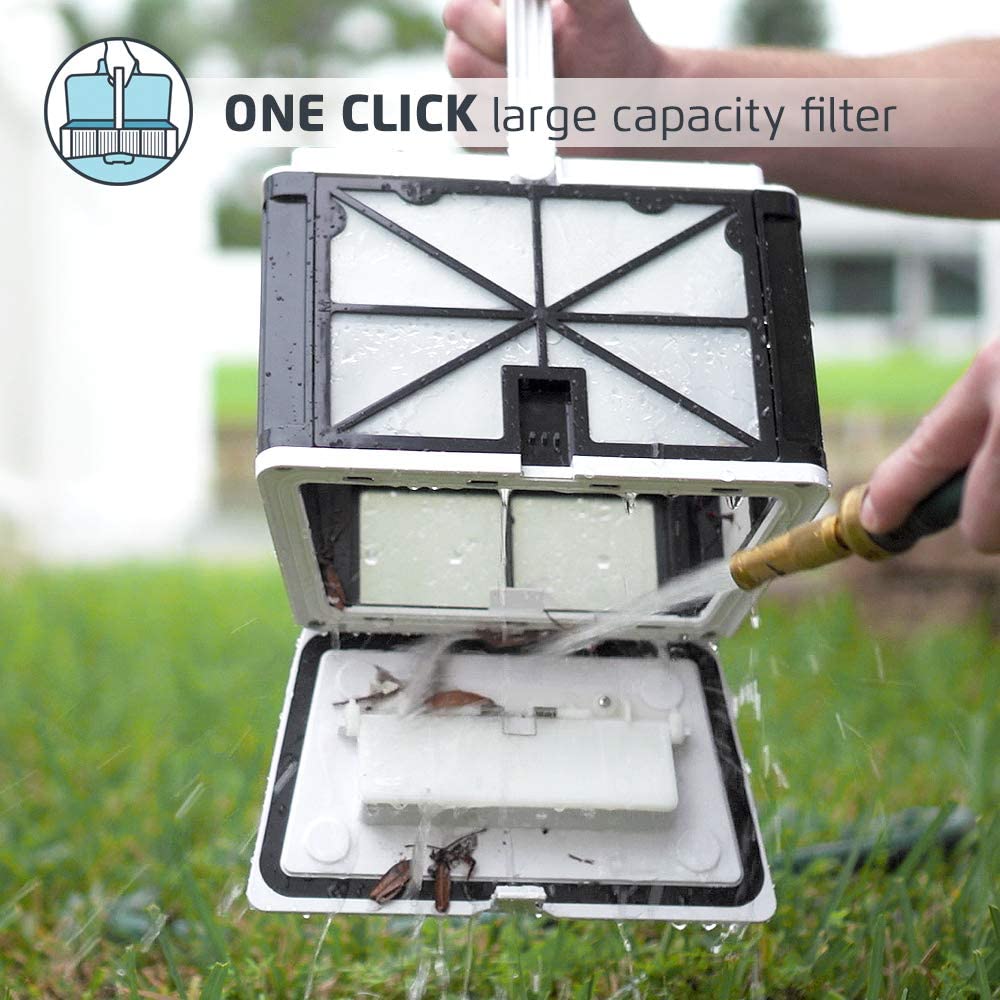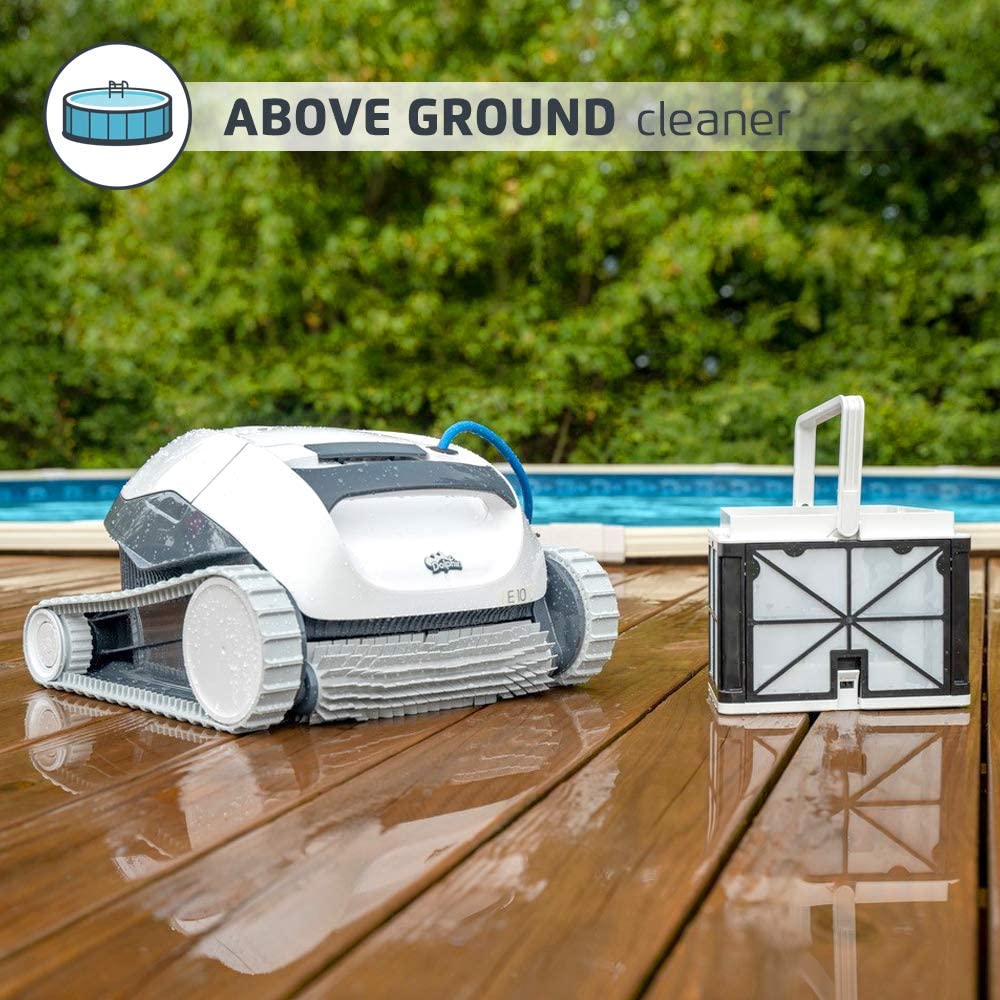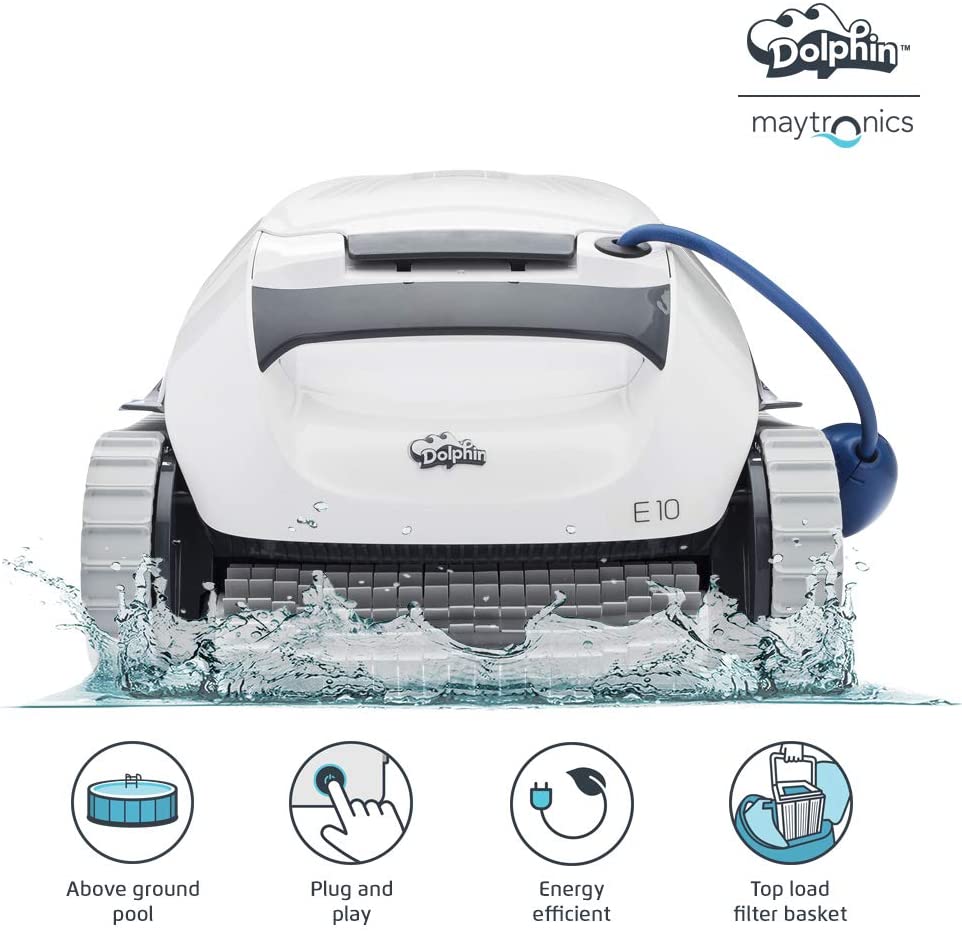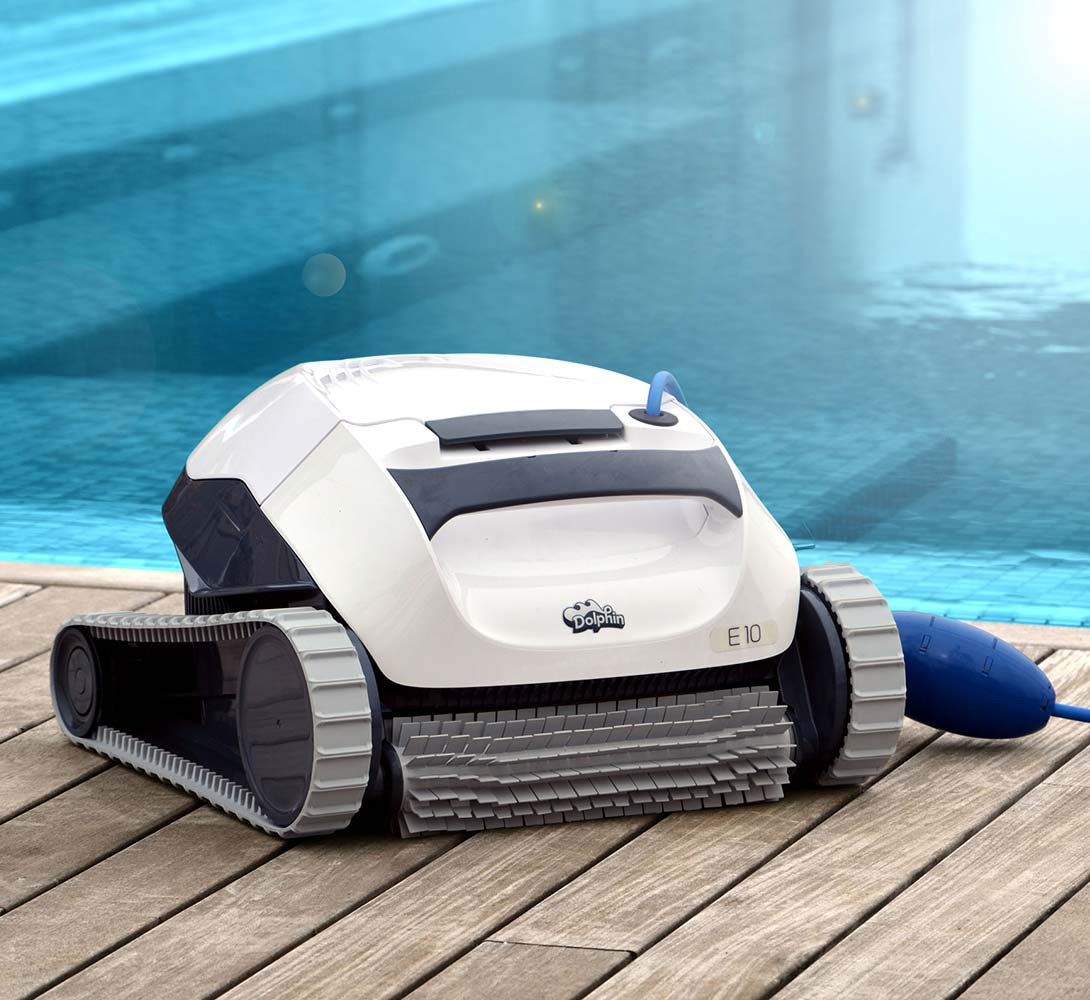 Ships Next Day Maytronics E10 Robotic Pool Cleaner
Includes Pelican Enhanced Warranty Program

---
READ ABOUT PELICAN'S EXCLUSIVE DOLPHIN WARRANTY PROGRAM

- FREE ZERO COST IN-HOUSE WARRANTY SERVICE/REPAIR (NOT SOMETHING OFFERED BY BIG BOX STORES OR UNRELIABLE DROP SHIPPERS):   If there are any issues pelican will have your cleaner shipped to our store and worked on the same day it arrives for a quick repair FOR FREE! We know how annoying a warranty process could be so in the rare occurrence it happens we make it quick and painless!)
WHY BUY A DOLPHIN AT PELICAN? HERE'S WHY

- FREE ZERO COST IN-HOUSE WARRANTY SERVICE/REPAIR (NOT SOMETHING OFFERED BY BIG BOX STORES OR UNRELIABLE DROP SHIPPERS):   See details above

-We are a real physical pool store with superior post-purchase customer service: Many stores selling dolphin pool cleaners are just big dropshipping companies or companies that don't have a physical store. These stores don't have any after-purchase customer service and will just shove you off to the manufacturer. Why buy from someone who doesn't know the product? We encourage anyone to read our reviews from our satisfied customers! 

Tips and Tricks to keep your dolphin in healthy shape and looking like new: Over the course of our relationship with Dolphin we have developed many tips and tricks on how to better take care of your robot and to avoid any issues down the road! These tips are given to any customer who purchases a dolphin from us! 

-Real life experience and knowledge about the cleaners: When you call the above number the only people who pick up are from our pool parts department. These team members are also involved in repairing and working on automatic pool cleaners so they can answer all the questions you have!
---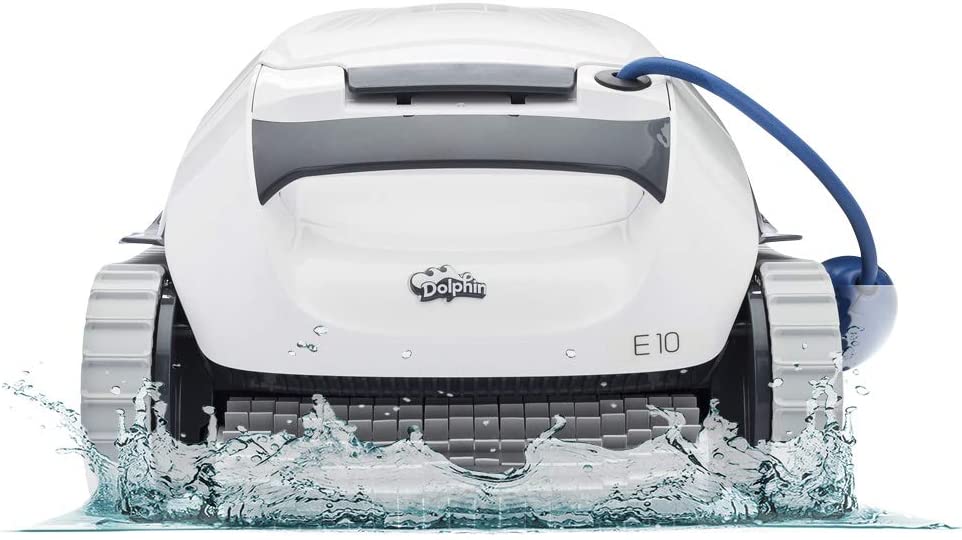 Description and Specifications Below
Please be aware of fake websites selling robotic pool cleaners. Any pricing that is way below MSRP is going to be fake.  They like to copy our descriptions and mention our company but the website is not associated with Pelicanshops1.com
Super Scrub

Intense scrubbing power of pool surfaces, providing a thorough cleaning
Plug'n'Play

Just plug it in, and drop into the pool, for a hassle-free clean
Easy Access Filter

Top-load filter access for easy and convenient debris removal and cleaning
Light Weight

Lightweight design for easy lifting and handling
Tech
Specs
Connectivity & Automation
Weekly Timer: 

No

Automation Mode: 

No

Delay Feature: 

No
---
Size & Dimension
Robot Weight: 

14.6 lb

Package Dimensions: 

22.2x17.6x12.8 inch

Cable Length: 

40 ft

Gross Weight: 

23.15 lb
---
Cleaning
Filter Access: 

Top Access

Cleaning Coverage: 

Floor

Full Bag Indicator: 

No

Waterline Scrubbing: 

No

Enhanced Cleaning Cycles: 

No

Default Cycle Time: 

1.5

Active Brush: 

Yes

Number of Brushes: 

1

Brush Type (Material): 

Standard Brush

Anti Tangling Swivel: 

No

Suction Rate: 

4000 gph
---
Pool Attributes
Maximum Pool Size: 

30 ft

Pool Classification: 

Above Ground

Pool Shape: 

Rectangular, Oval, Free Shape, Kidney
---
Other
Warranty: 

2 Years

Remote Control: 

No

Cable Length: 

40 ft
This product has no reviews yet.