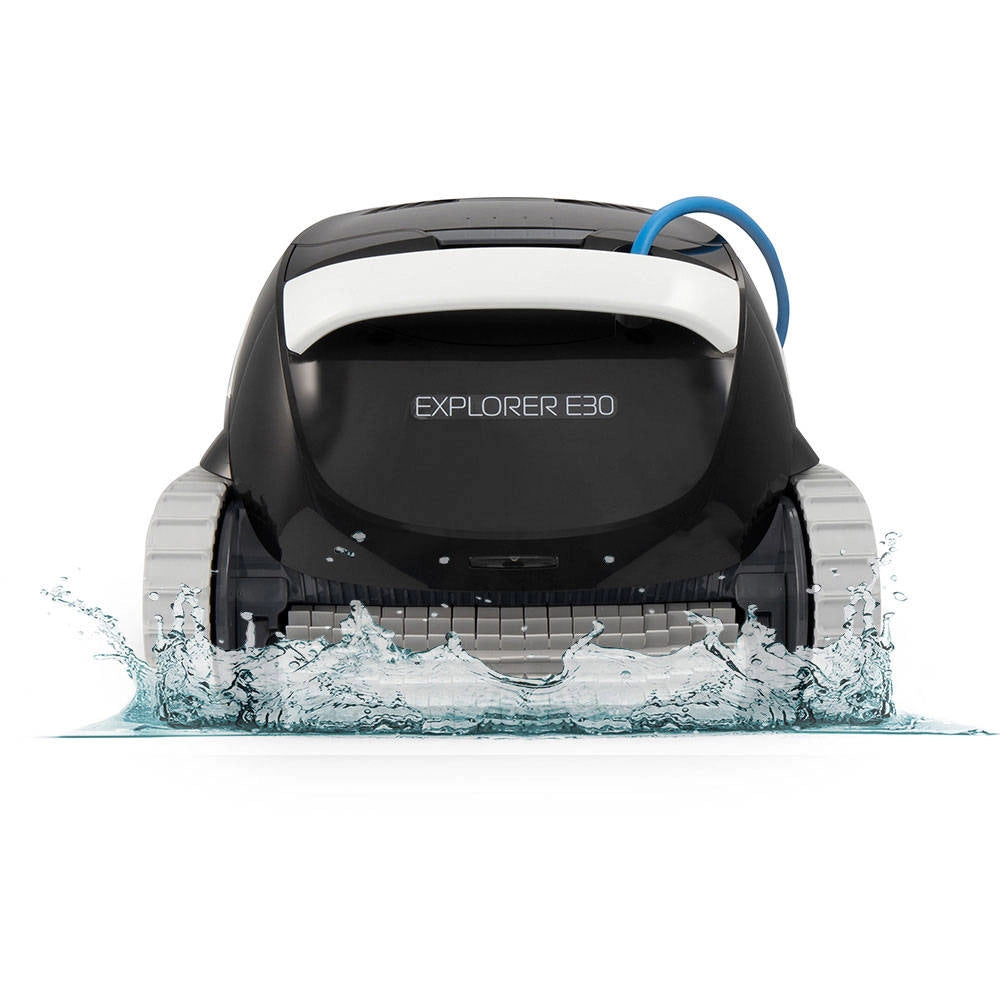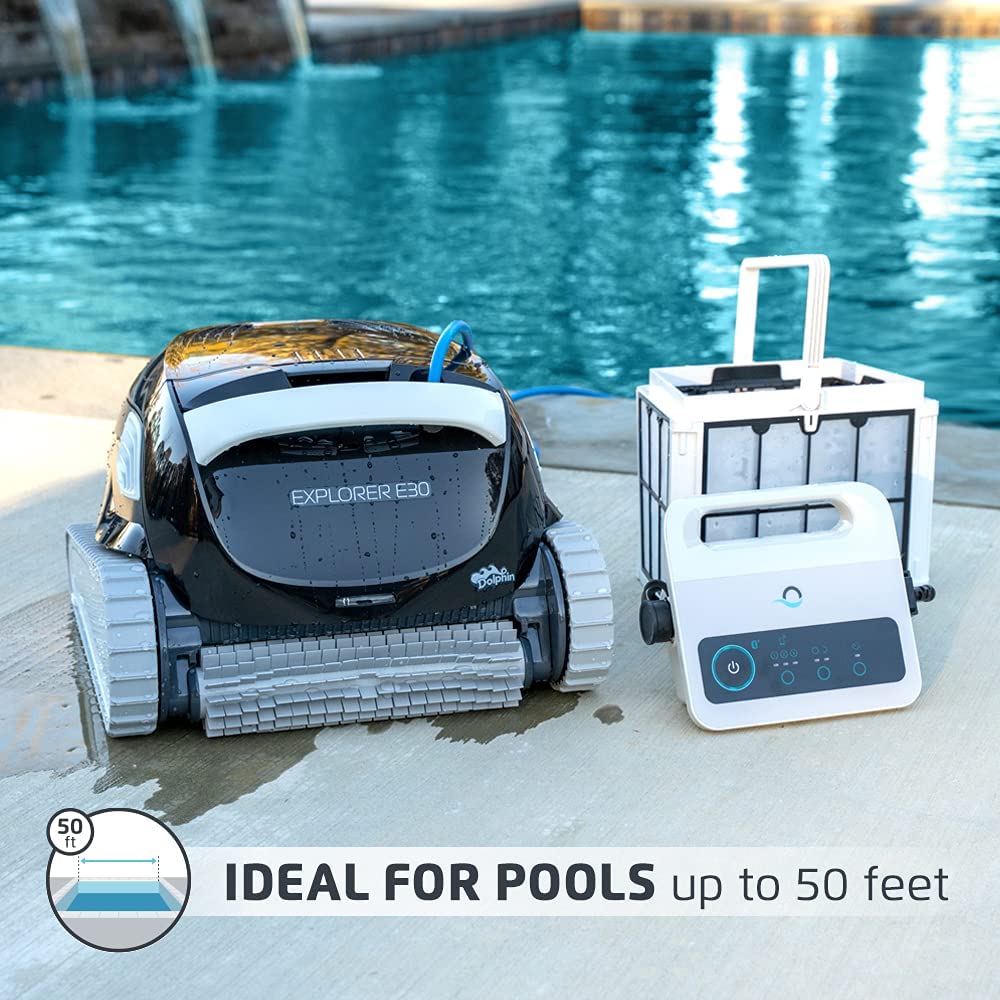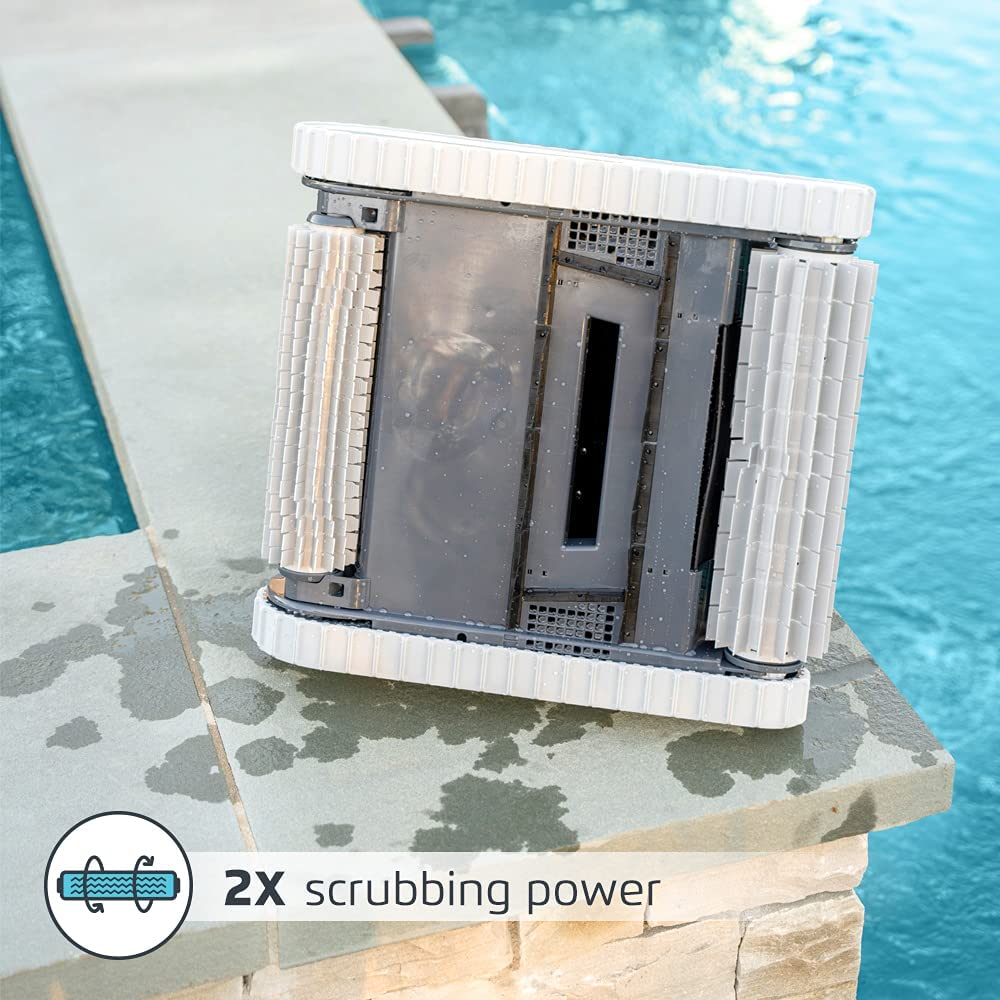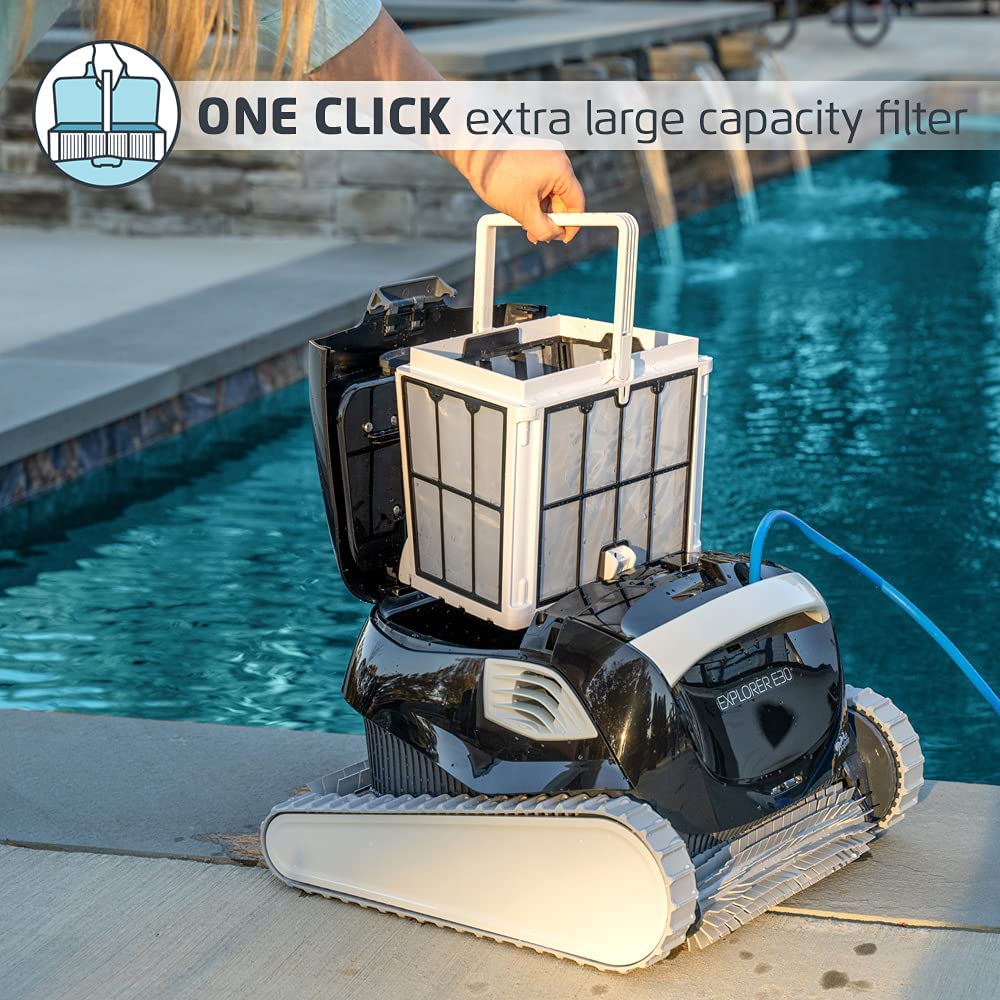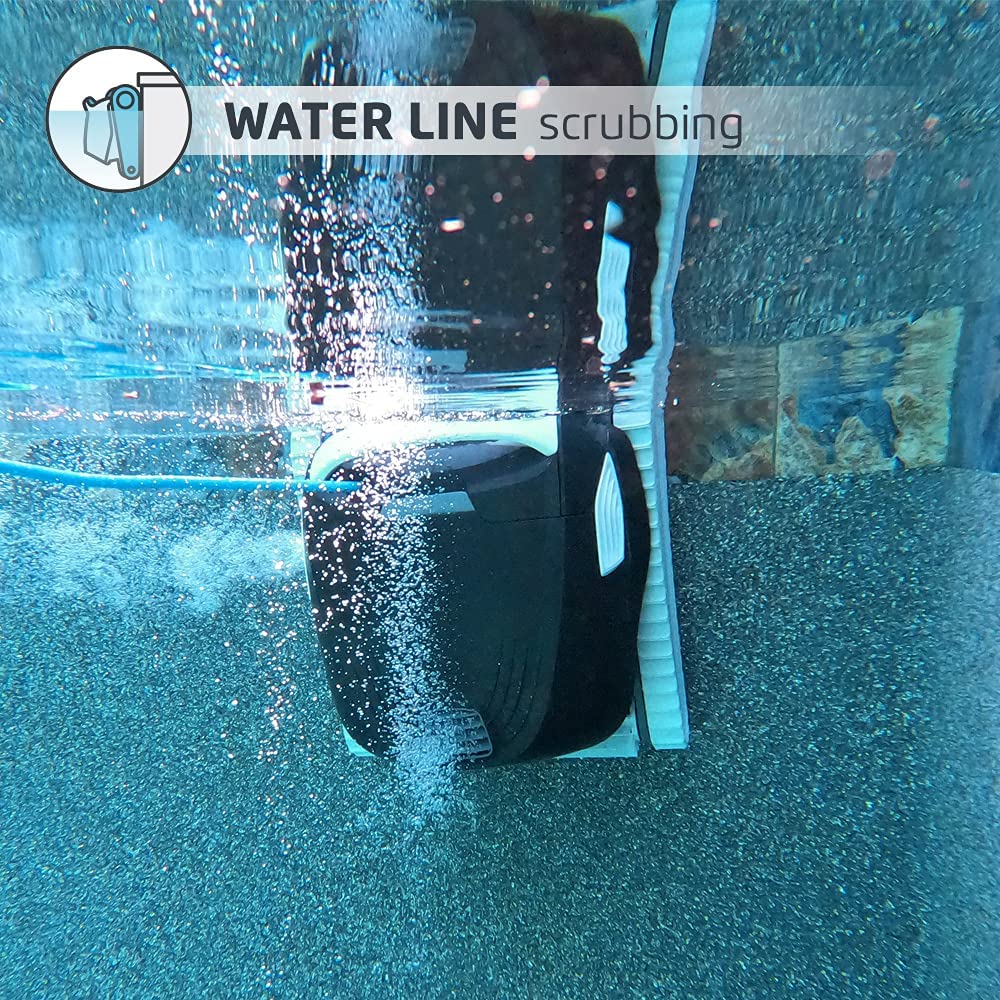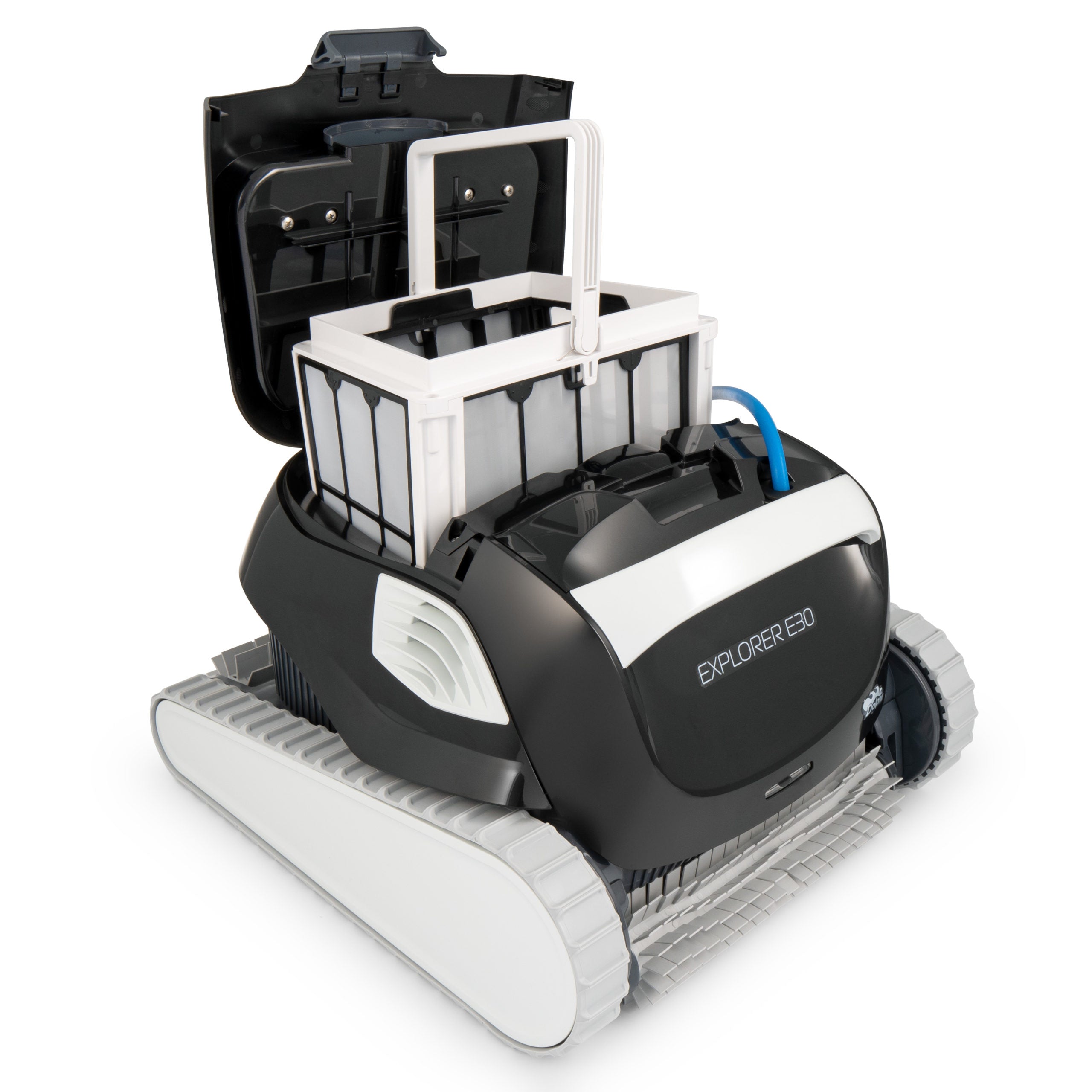 Enhanced Warranty Maytronics Dolphin E30 Robotic Pool Cleaner
Includes Pelican Enhanced Warranty Program

---
READ ABOUT PELICAN'S EXCLUSIVE DOLPHIN WARRANTY PROGRAM

- FREE ZERO COST IN-HOUSE WARRANTY SERVICE/REPAIR (NOT SOMETHING OFFERED BY BIG BOX STORES OR UNRELIABLE DROP SHIPPERS):   If there are any issues pelican will have your cleaner shipped to our store and worked on the same day it arrives for a quick repair FOR FREE! We know how annoying a warranty process could be so in the rare occurrence it happens we make it quick and painless!)
WHY BUY A DOLPHIN AT PELICAN? HERE'S WHY

- FREE ZERO COST IN-HOUSE WARRANTY SERVICE/REPAIR (NOT SOMETHING OFFERED BY BIG BOX STORES OR UNRELIABLE DROP SHIPPERS):   See details above

-We are a real physical pool store with superior post-purchase customer service: Many stores selling dolphin pool cleaners are just big dropshipping companies or companies that don't have a physical store. These stores don't have any after-purchase customer service and will just shove you off to the manufacturer. Why buy from someone who doesn't know the product? We encourage anyone to read our reviews from our satisfied customers! 

Tips and Tricks to keep your dolphin in healthy shape and looking like new: Over the course of our relationship with Dolphin we have developed many tips and tricks on how to better take care of your robot and to avoid any issues down the road! These tips are given to any customer who purchases a dolphin from us! 

-Real life experience and knowledge about the cleaners: When you call the above number the only people who pick up are from our pool parts department. These team members are also involved in repairing and working on automatic pool cleaners so they can answer all the questions you have!
---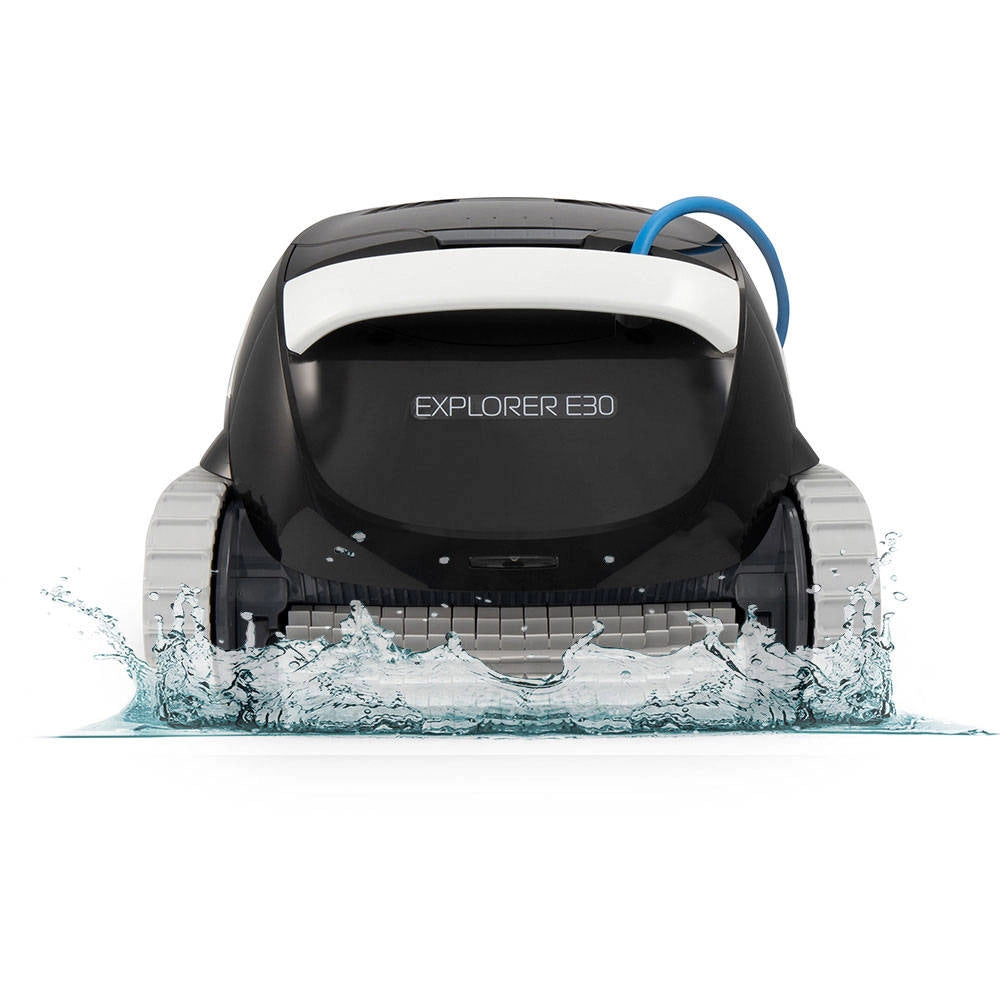 Description and Specifications Below
What's the Difference Between Dolphin Models? here is a chart to help you with that! 
Purchasing a Robotic Pool Cleaner could be challenging! Call our expert staff if you have questions. Pelican offers advantages over purchasing from big box stores and unreliable drop shippers. 
Cleans hard, so you don't have to. The Explorer E30 is powerfully nimble on vertical surfaces and intensely scrubs your pool's walls waterline for a deep clean. Paired with superior filtering capabilities, you can relax knowing your pool will be free of dirt and debris after each cleaning
Pool Attributes
Pool Size/Cable Length
Up to 50 Ft
Pool Type
In-Ground
Cleaning
Filter Type
Fine Filters
Filter Description
Extra Large Basket, Top-load
Cleaning Coverage
Floor, Walls, Waterline
Cleaning Mode(s)
Standard
Cleaning Cycle(s)
 2 Hours
Number of Brushes
2 Brushes
Active Brushes
1 Active
Connectivity & Automation
Remote Control
No
Wi-Fi®
No
MyDolphin™ Plus App
No
Weekly Timer
Yes
Cycle Selector
No
Delay Mode
No
Full Bag Indicator
Yes
Automation Mode
Yes
Other
Anti-Tangle Swivel Cable
Yes
Cable Length
60 Ft
Warranty
24 Months Limited
Caddy Included
No
Product Weight (robot only)
18lbs
This product has no reviews yet.