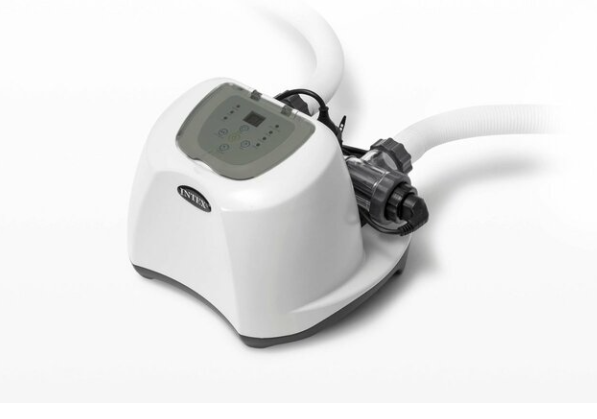 INTEX 26669EG QS1200 Krystal Clear Saltwater System
---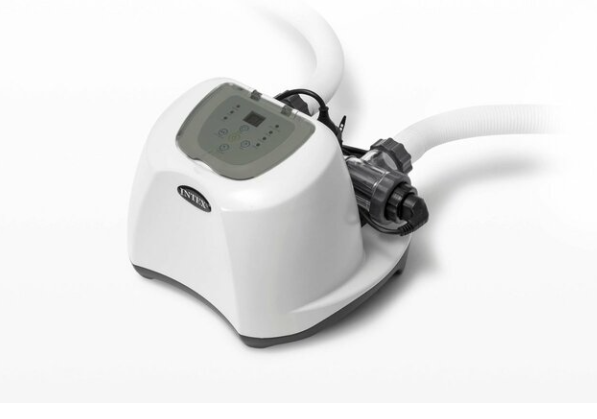 Product Description
Brand New Intex Krystal Clear Saltwater System Model 26669EG! Designed specifically for Intex Above Ground Swimming Pools up to 15, 000 Gallons, Intex Saltwater System 26669EG is simple and easy to setup. Features New sleek and compact casing Redesigned control panel with display and easy access buttons 3 self-clean modes available, 6/10/14-hr cycles. Added power button for convenience. 110-120V with GFCI. Requires a filter pump with a flow rate between 700-3, 000 gph. Chlorine output: 12g/hr. 24 hr. auto-clock cycle
Enjoy the same process used in many resorts and in-ground swimming pools to keep your pool sparkling clear with less maintenance. Requires a pump with a flow rate between 700 and 3,200 gph.
Keeps water sparkling clear.

No Chemical Smell
No Faded Swimsuits
No Red Burning Eyes
No Hair Discoloration
New sleek and compact casing
Redesigned control panel with display and easy access buttons
Added power button for convenience
3 self-clean modes available, 6/10/14-hr cycles
110-120V with GFCI
Requires a filter pump with a flow rate between 700-3,200gph
Chlorine output: 12g/hr
24 hr. auto-clock cycle
Max pool size: 15,000 gallons
2-year limited warranty
This product has no reviews yet.