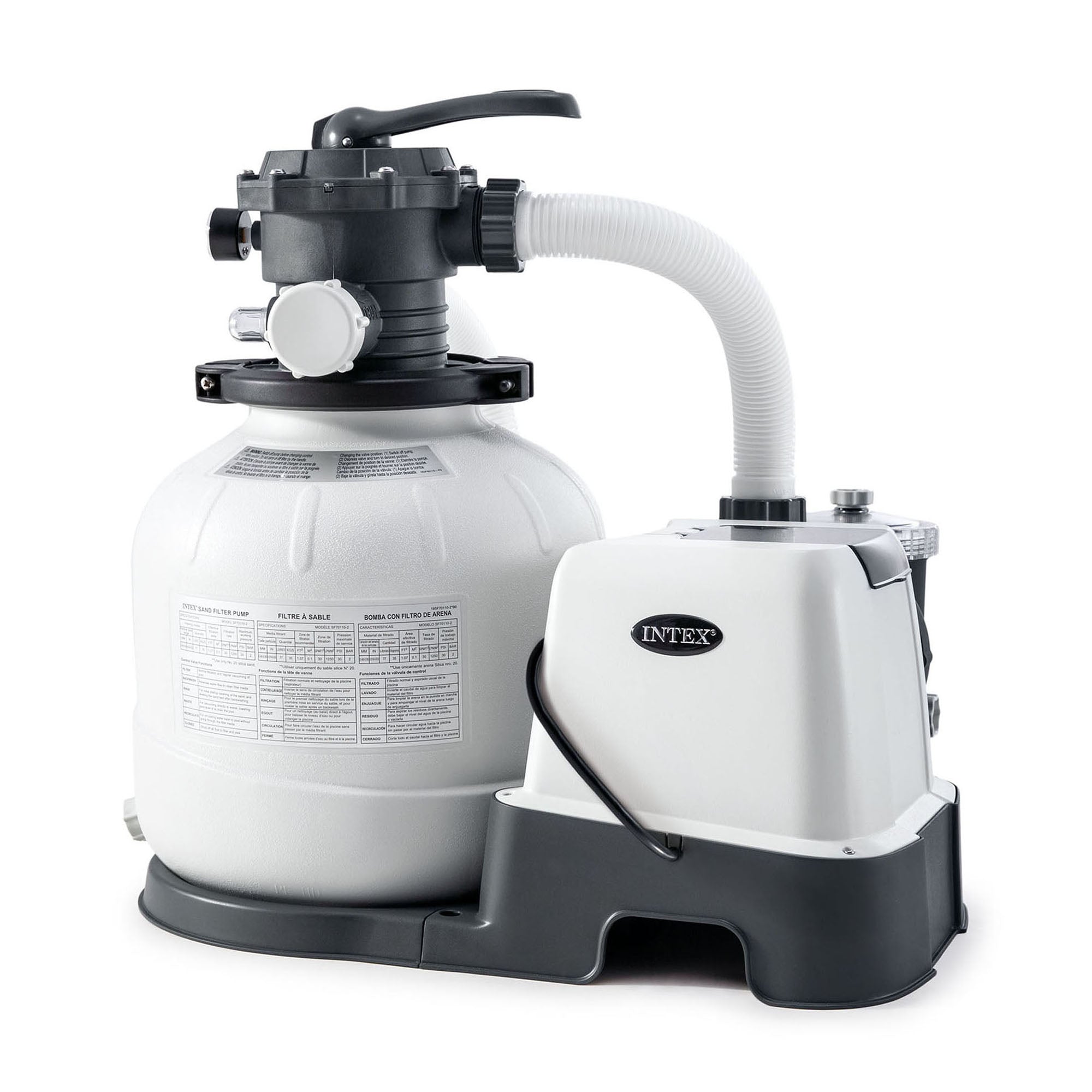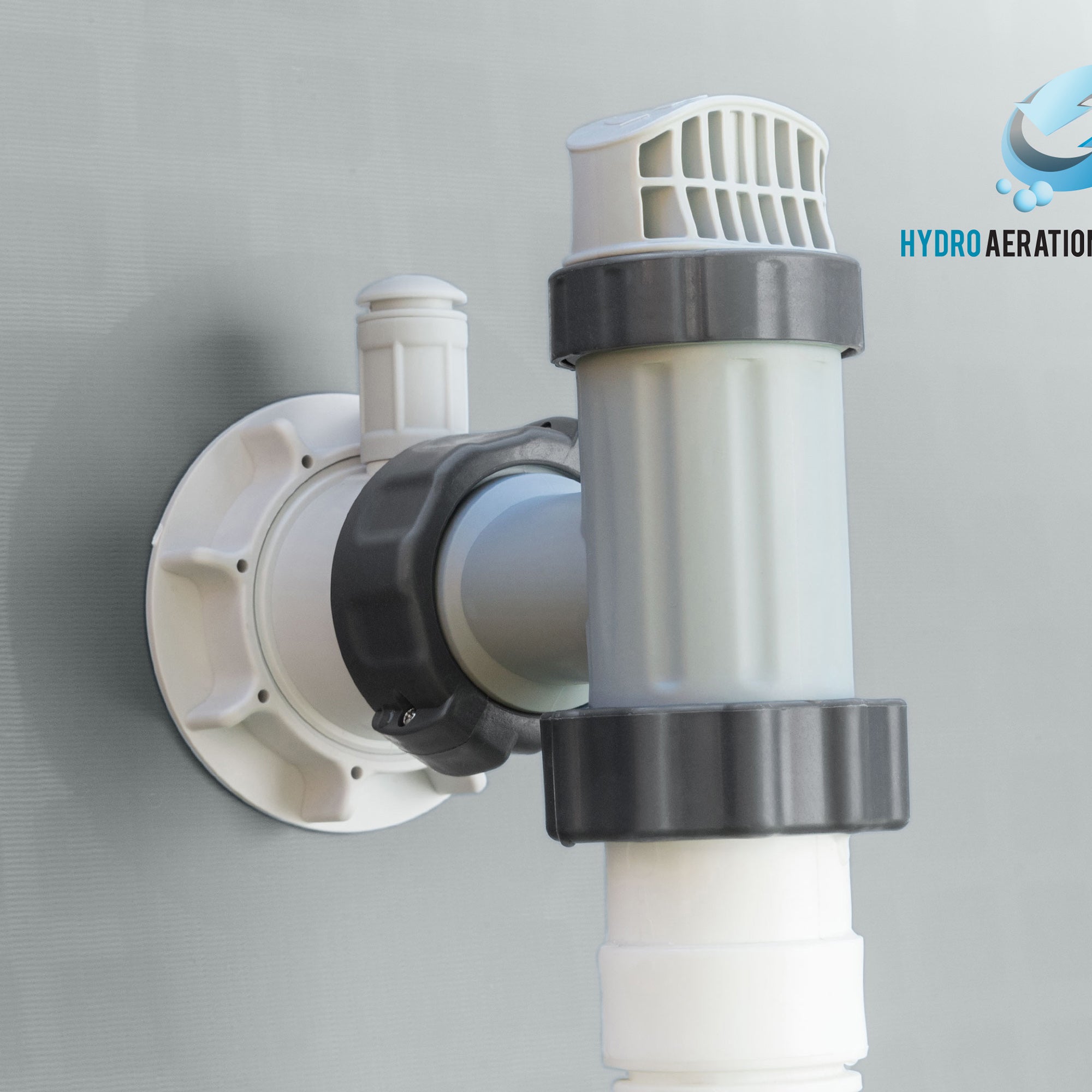 Intex 120V Krystal Clear Saltwater System and Sand Filter Pump
---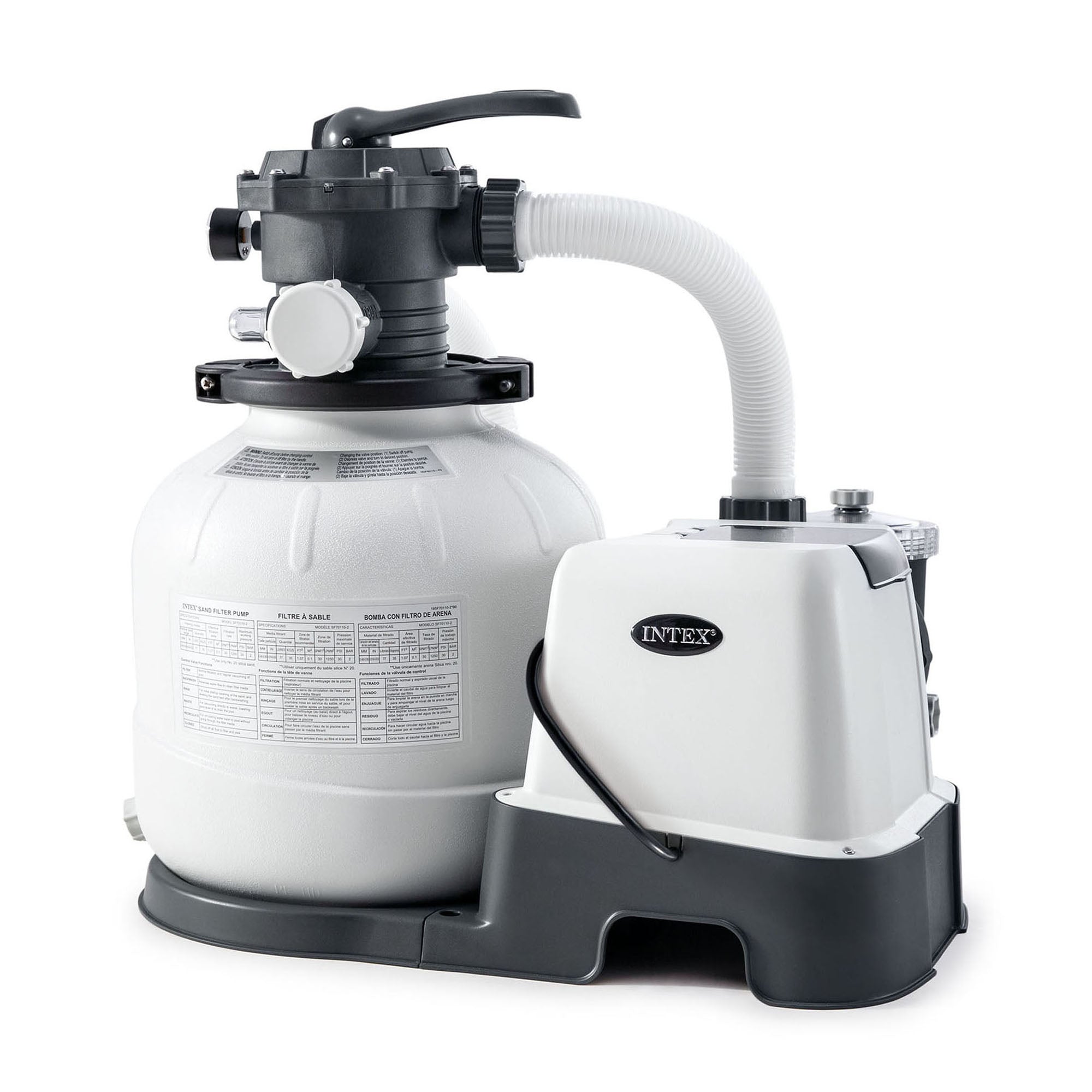 Keep your above ground pool water clean, fresh, and sparkling with the Intex 26675EG 14 Inch Krystal Clear Saltwater System and Sand Filter Pump. The all-natural sand provides excellent water filtration as the 6 function control valve allows the pool owner to filter, backwash and rinse, recirculate, drain and close the system. The built-in 24-hour timer adds to the hassle-free experience with maintaining a cleaner pool.The Krystal Clear Sand Filter Pump generates a pump flow rate of 1,500 gallons per hour, ideal for above ground pools. Equipped with the Ground Fault Circuit Interrupter, which is an added safety feature that shuts off the pump if electrical current is exposed to water. This economical and environmentally friendly pump requires virtually no maintenance except replacement of sand every 5 years. With the Saltwater System's electrocatalytic oxidation process, water molecules are split into oxidants that help clean the water. The amount of chlorine generated by the saltwater system is reduced by approximately 60%, much less than other saltwater systems generate. The result is soft, fresh, clean water without the hassle. The Saltwater System generates a pump flow rate of 1,500 GPH and a system flow rate of 1,500 GPH. Use with a maximum pool size of 8,500 gallons.
Intex 14-inch Krystal Clear Sand Filter and Saltwater System Pump with GFCI, 1600 GPH, 110-120V
Hydro Aeration Technology improves circulation and filtration, improves water clarity, and increased negative ions in the water
6-function control makes maintenance easy, giving options to backwash, rinse, recirculate, drain, filter, and close the system
Built-in 24-hour timer enables you to set automatic filtration times for the pool to save on daily maintenance
E.C.O. (electro catalytic oxidation) are known for their ability to keep pool water clean 
Strainer basket included on pump prolongs the life of the sand and is easy to clean
Features a pump flow rate of 1,600 GPH and system flow rate of 1,500 GPH
55-pound sand capacity or 40-pound glass filtration media capacity
Designed for above ground pools with 2,600 to 8,500 gallons of capacity
2 sections of 1.5-inch hoses included
Saltwater system combines a unique 2 stage technology to sanitize your pool
Chlorine is produced and salt is added and passed through the titanium-coated electrolytic cell during filtration
Voltage: 110-120 volts
Horsepower: 0.5 HP
Pump flow rate: 1600 GPH
System flow rate: 1500 GPH
Chlorine output: 7 Grams per Hour
Filter type: Sand filter
Weight: 54.9 pounds
This product has no reviews yet.