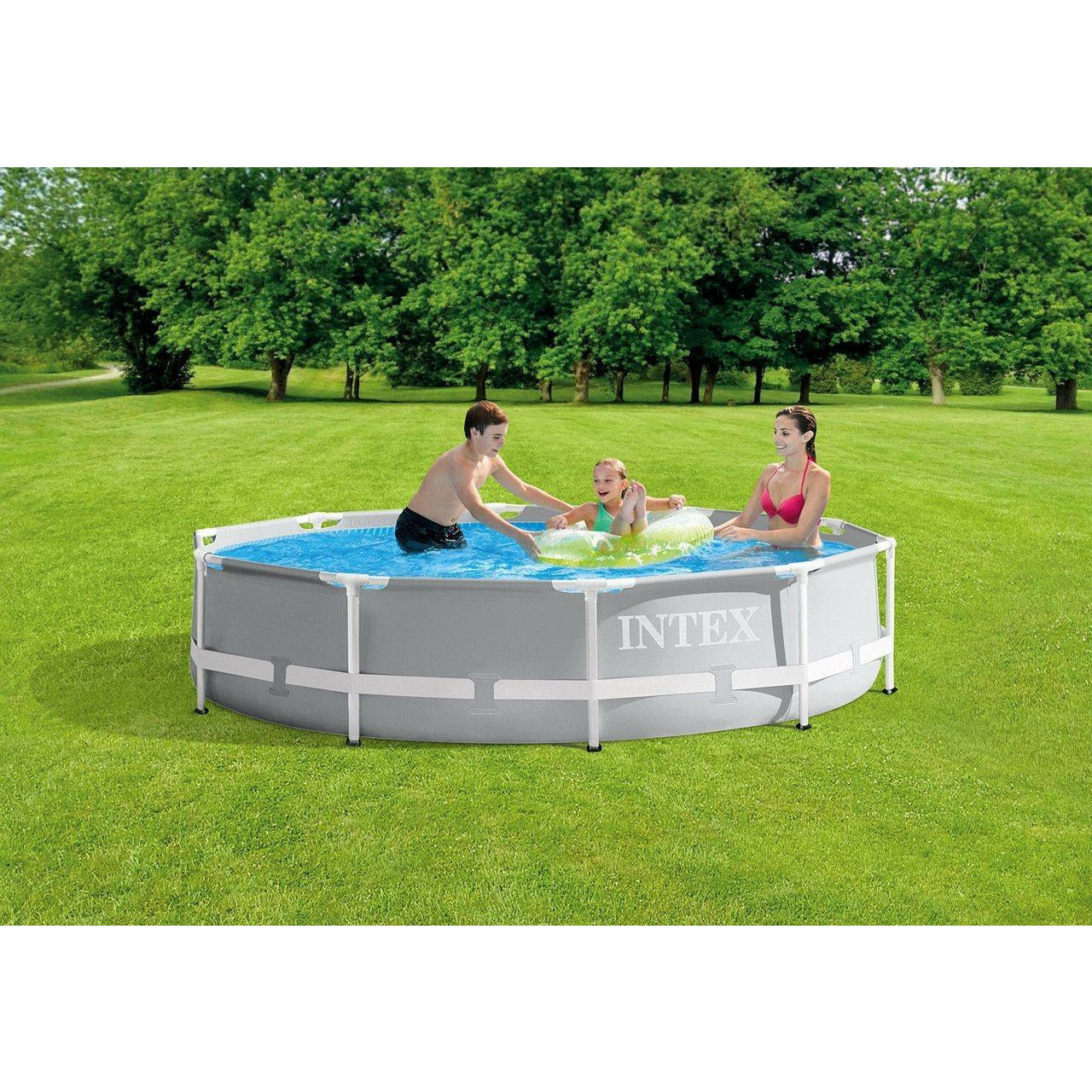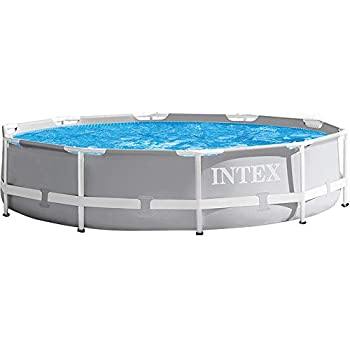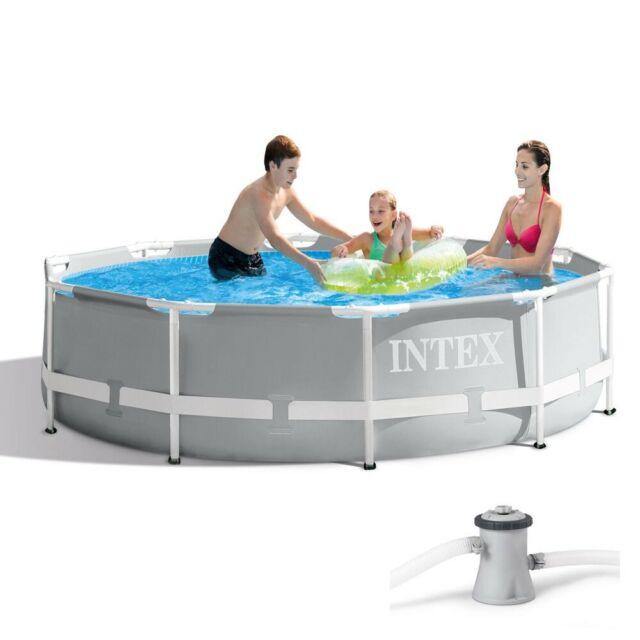 Intex 10ft X 30in Prism Frame Above Ground Pool Set
---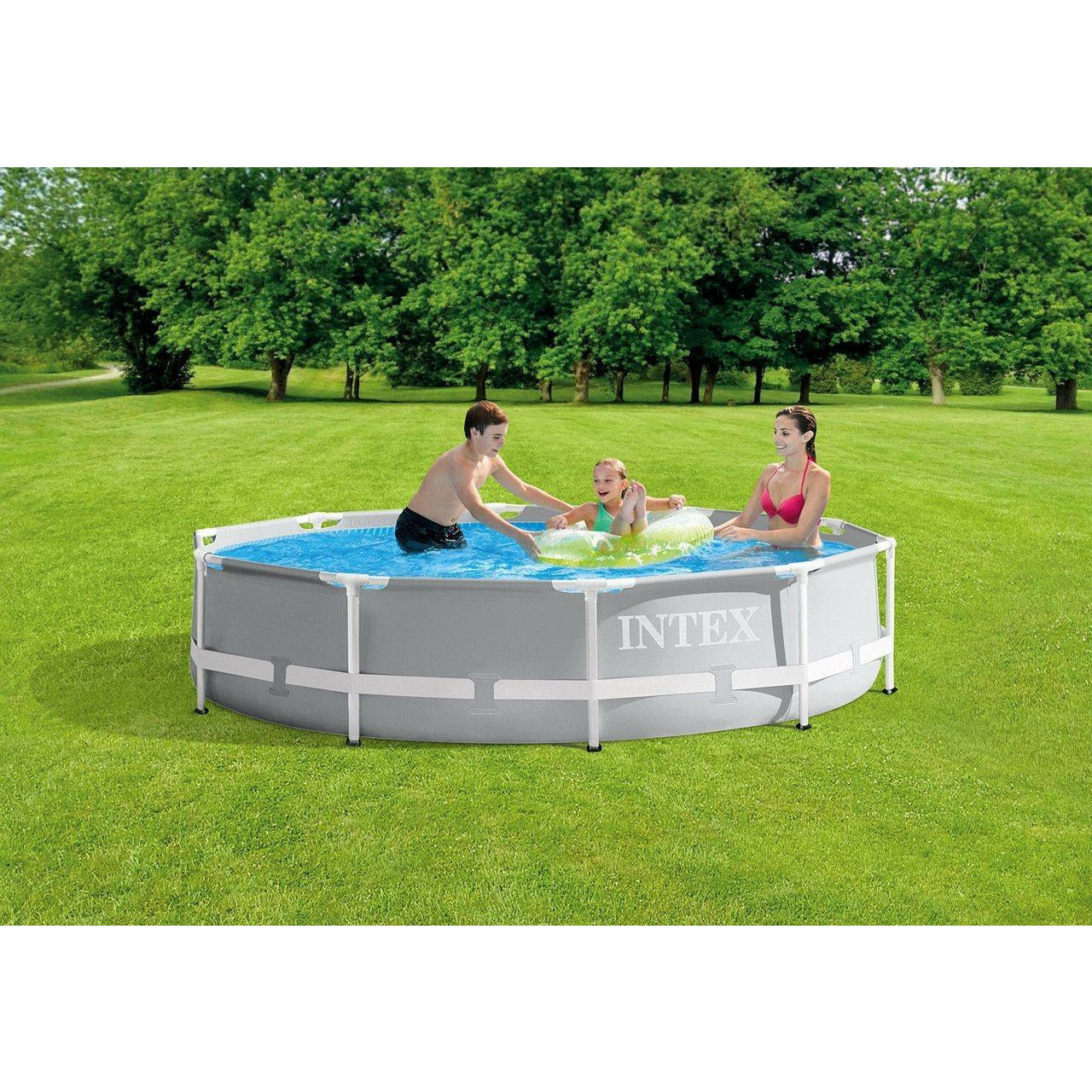 SHIPS WITHIN 1 BUSINESS DAY FROM OUR STORE IN NEW JERSEY!
The Intex 10ft X 30in Prism Frame Pool Set is a must for any summer occasion. Intex 10X30 Prism Frame Pool Set is built to last and comes with everything you need to get this easy set pool going. The easy set Intex pool is made so it can be set up by anyone within 60 minutes. Be sure to grab the  Intex 10' X 30" Prism Frame Pool Set before they sell out for the summer!
IN STOCK! BUY NOW WHILE SUPPLIES LAST! 
Enjoy hours of outdoor fun with the Intex Prism Frame 10ft X 30in pool. It is constructed with puncture-resistant 3-ply durable material. It features all of the great benefits of Metal Frame pools, and are enhanced with strong powder-coated steel tubing and stylish and upscale looking liner color. Hydro Aeration® Technology is incorporated into the cartridge filter pump providing improved circulation and filtration, improved water clarity, and increased negative ions at the water surface. Follow these 3 steps for easy assembly. 1) Lay out the liner for your pool on flat, level ground. 2) Assemble the frame for your pool. 3) Fill your pool with water and enjoy. It comes with a 330 Krystal Clear™ cartridge filter pump. Water capacity is 1,185 gallons (90%) and it is ready for water in 30 minutes.
Innovative T-joint – simplified with no pins required
Puncture resistant 3-ply durable material
Faster and easier assembly with no tools required
Dual suction outlet fittings – improve water circulation resulting in better water hygiene and clarity
Approximate set-up size: 10ft X 30in
Water capacity: 1,185 gallons (80%)
Ready for water in approximately 30 minutes
This product has no reviews yet.