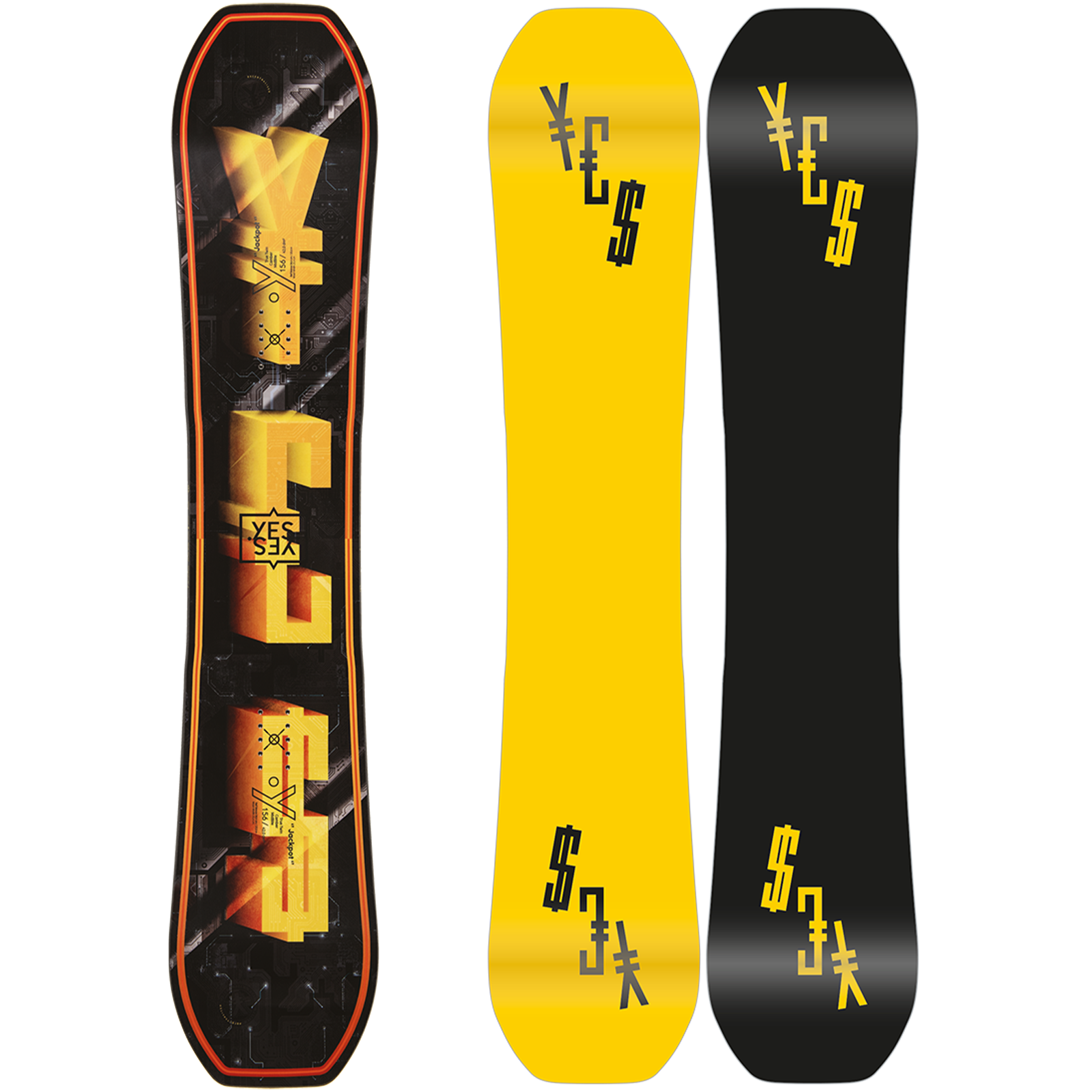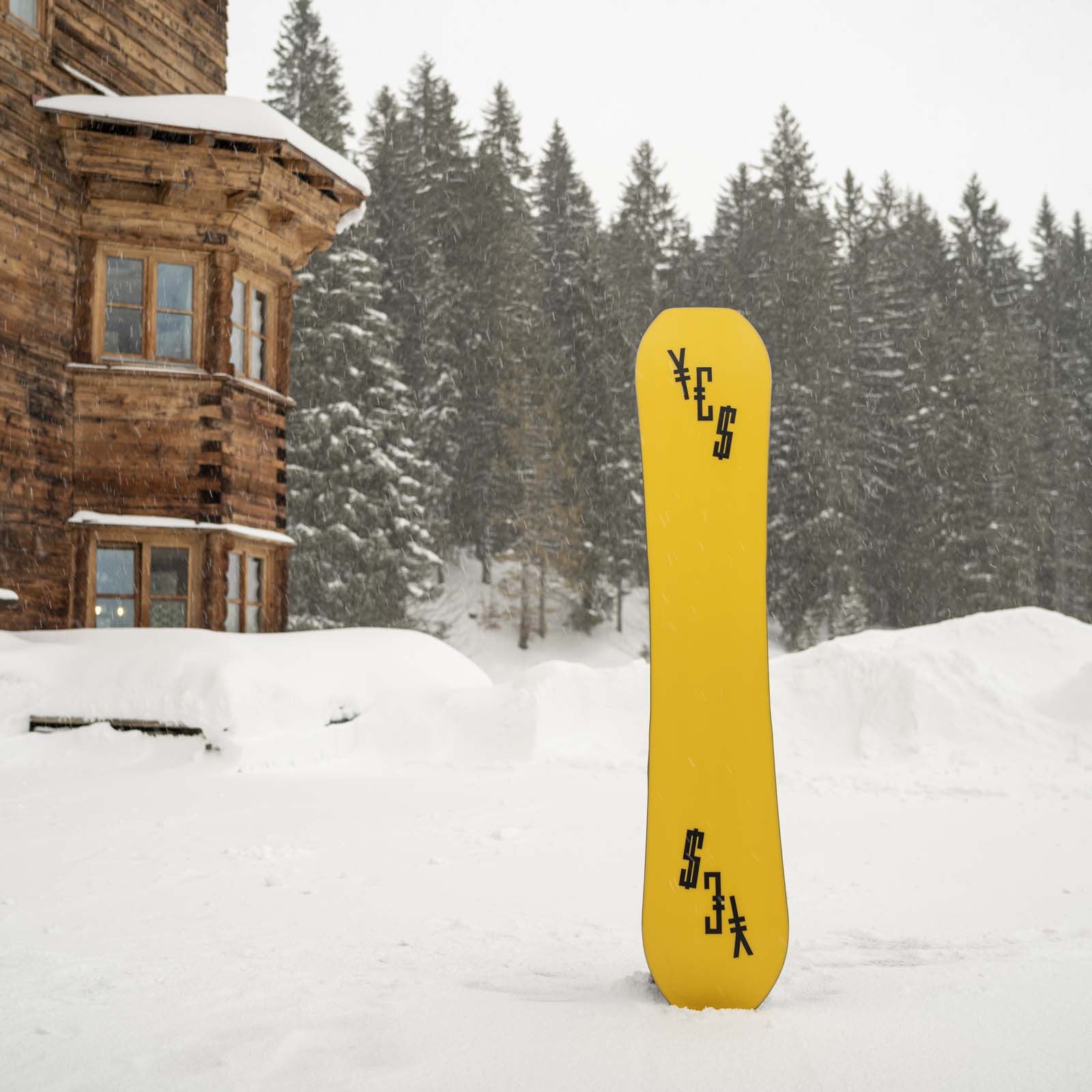 Yes. Snowboards Jackpot 2023
---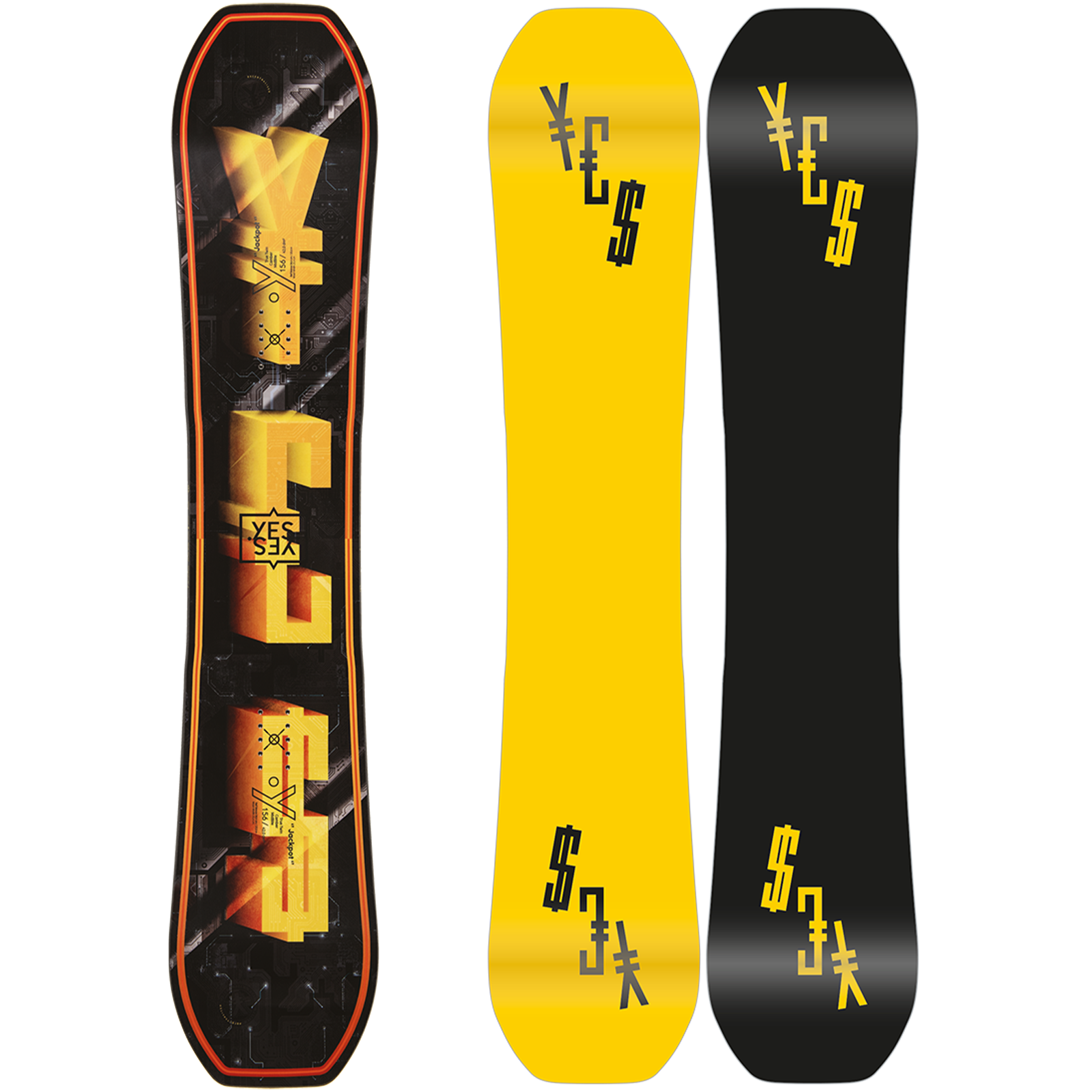 The Jackpot introduced the original MidBite outline 6 years ago that has since trickled throughout the line whenever a new or updated Twin is on the roster. This year's Jackpot is now a cambered board to compliment more aggressive riding, clearly distinguishing it from the Dicey model. As the Jackpot is designed primarily as a park/resort board it features a unique tip and and tail profile employs a sharper transition off the contact points to a flatter, more drawn out kick.
ACKPOT TECH
RIDERS: Evgeniy Joon Ivanov
LENGTHS: 152, 154, 156, 158
OUTLINE: MidBite
MidBite blends the response of a narrow waist width with the stability of wider nose and tail.
The MidBite steps the outline of the board inward 1.5mm just inside the insert pack. This step remains (rather than bumping back out like the Basic) down about 1/3 the length of the sidecut until just inside the next insert pack. This single long disruption of the sidecut between the bindings cheats the waist width narrower, providing quicker edge-to- edge response. Meanwhile, from your binding out to the end of the sidecut we maintain a board width that is a stable platform for popping, spinning, and landing.
CORE: Full Poplar
Our baseline core for tip to tail wood-core snowboard construction. Strikes a predictable balance between durability, consistent flex and light weight.
GLASS: Triax
BASE PROFILE: Camber
This product has no reviews yet.