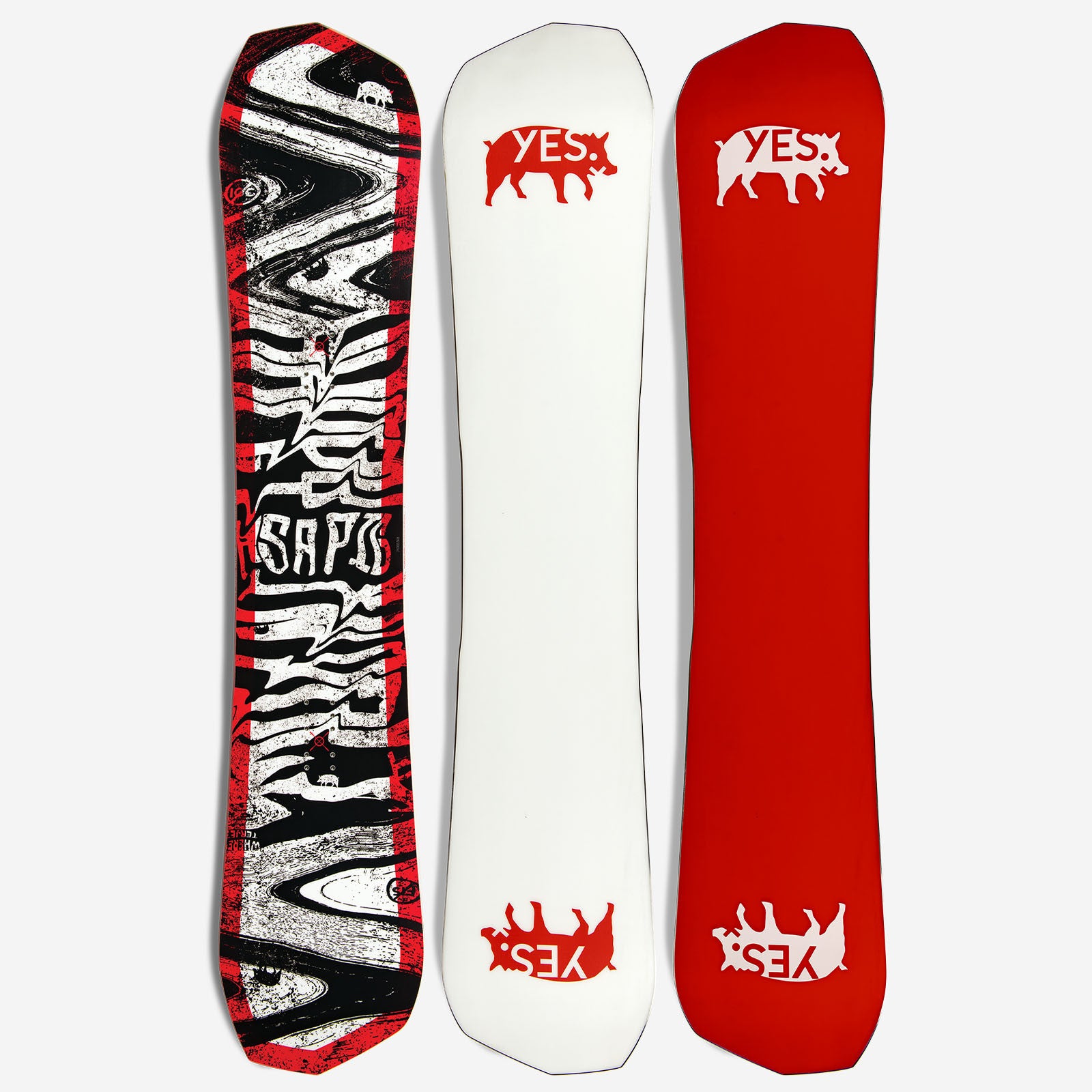 2024 YES. Great Uninc Snowboard
---
2024 YES. Great Uninc Snowboard

Details
This newest design of Greats Un..Inc. has an ever-growing legion of followers. An asym- metrical twin with asym-flex, asymmetrical MidBite was added to the opposing sidecut specs. The end result is a high-performance twin that delivers better edge hold and greater stability on landings that will leave a permanent grin on your face. Alex Fowkes designed the board : " Alex J Fowkes is a designer based in Squamish, BC. He has been fully immersed in boardsports culture for 20 years, spending a lot of his time snowboarding, skateboarding or surfing. When he's not on a board he can be found painting murals or in his studio creating artwork for clients worldwide. "
Features
ASYMMETRICAL MIDBITE
Back in the day, asymmetrical boards meant you had to choose between a regular or goofy-stance board. Not only was that a nightmare for retailers, it didn't suit anyone with a duck stance – which is everyone now. The Asym Twin applies a tighter, deeper heelside radial sidecut compared to the toe. In effect, balancing out the difference in a body's natural tendency that we get with directional allowing you to ride switch better than you ever have.
Regular or goofy - it's still a true twin. Just flip it around.
POPLAR/PAULOWNIA/BAMBOO
Creating a lighter, more responsive core than the Full Poplar. The Poplar + Bamboo uses the same durable core, lightens it up by replacing 30% of the Poplar with Paulownia and then inserts two bamboo stringers down the full length for added pop and response.
SINTERED TRUE
Just like it says. Pellets or course powder is pressed until it forms a solid. There are several suppliers for our entire industry and they each have different codes for them, depending on the color and transparency. These codes can make it seem like you're getting many different kinds and grades of sintered but they're all pretty much the same as far as you and I will ever tell. True Sintered is harder and more expensive than extruded and it can be faster for those that ride aggressively fast. But to do that, it needs to be waxed and prepared for local conditions.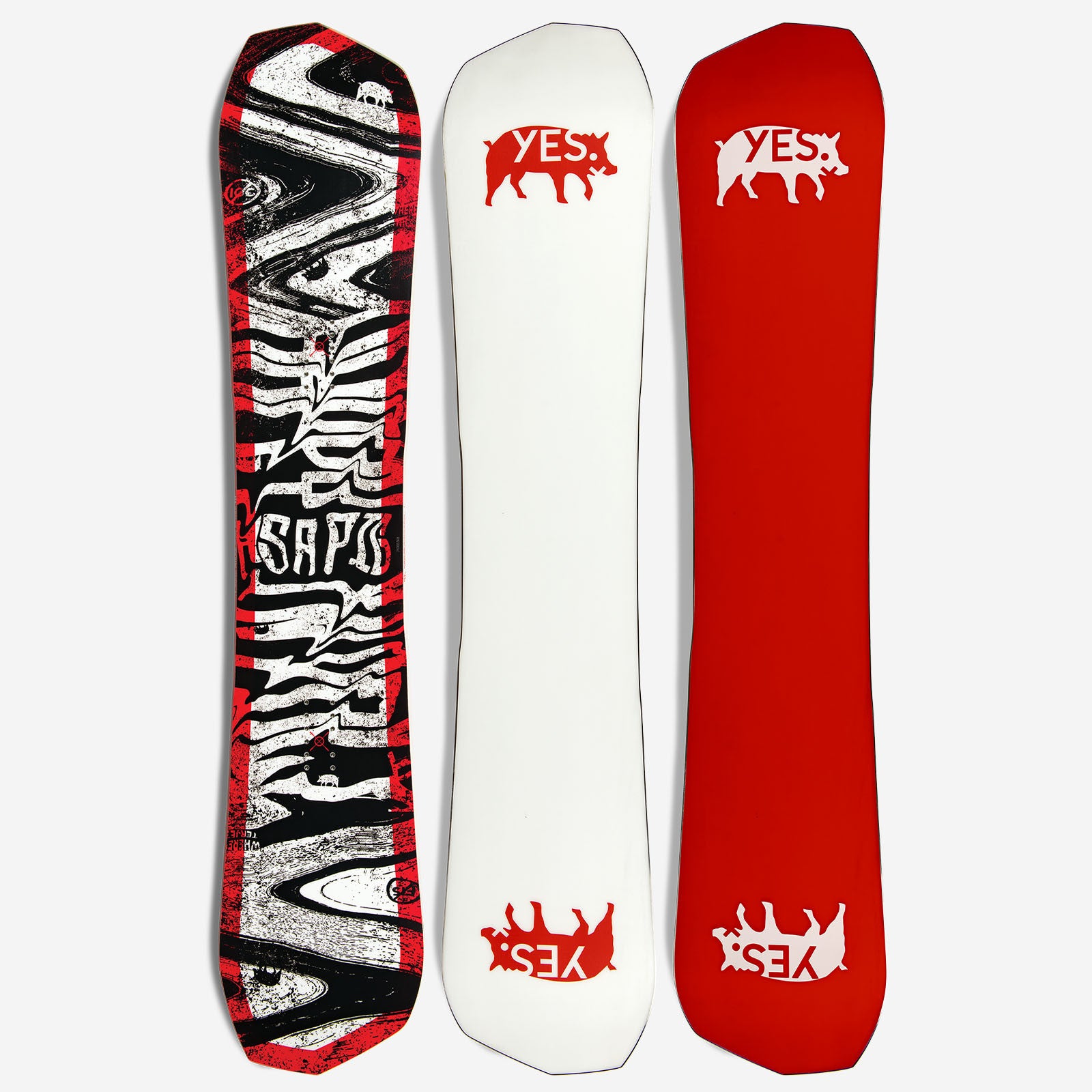 This product has no reviews yet.