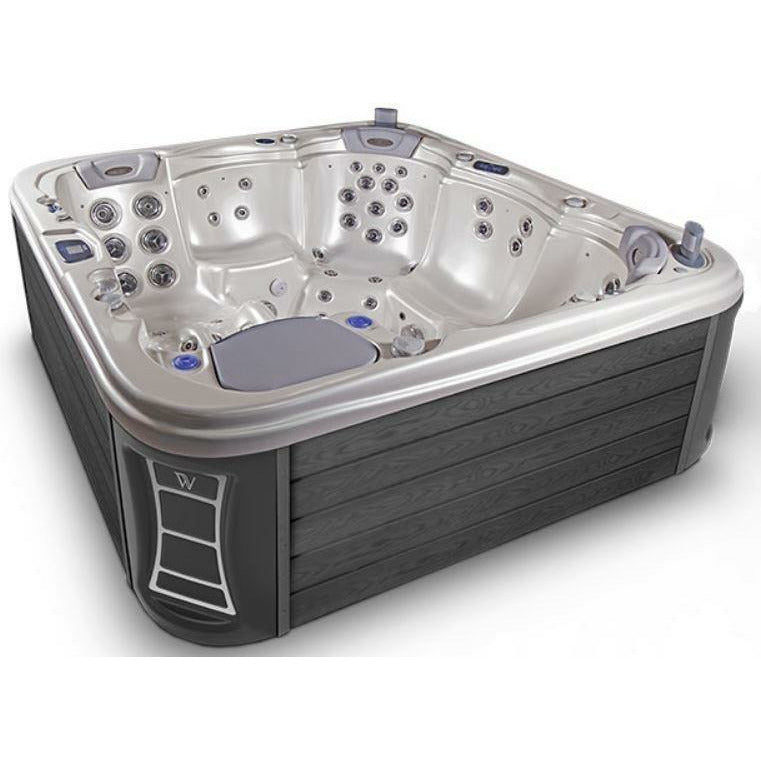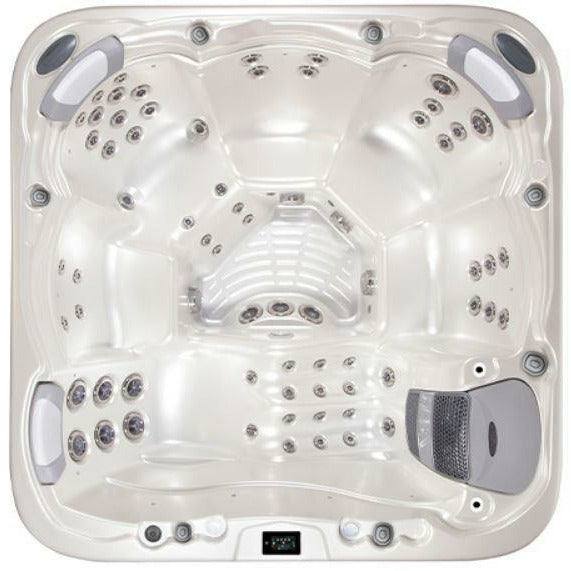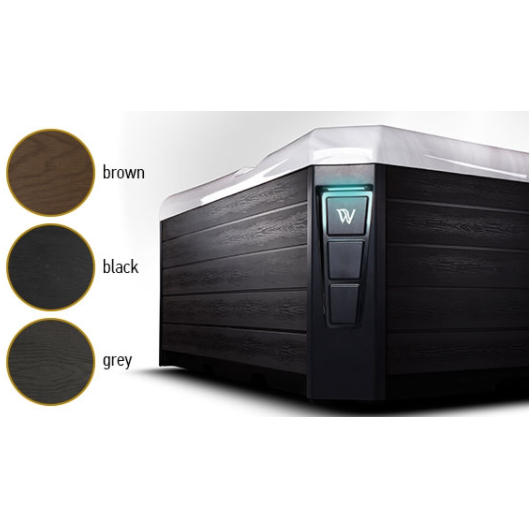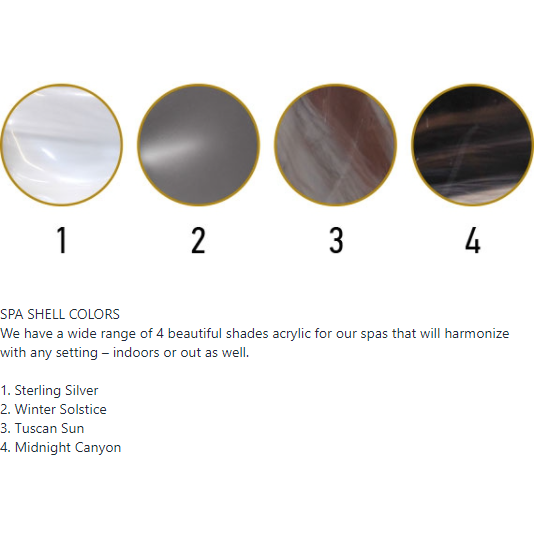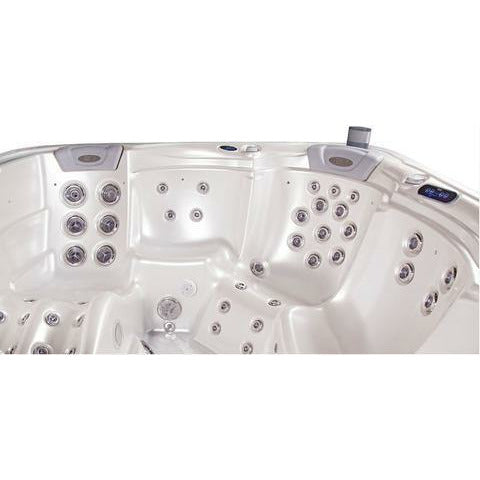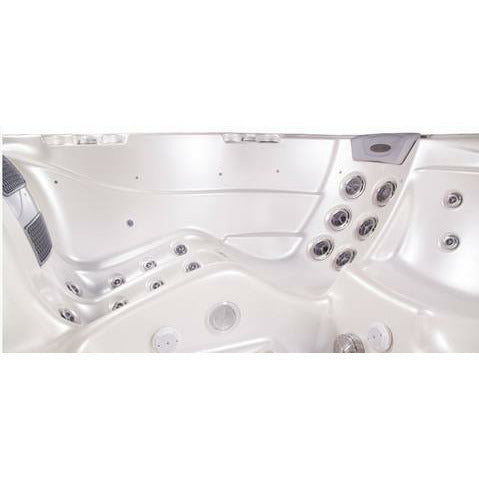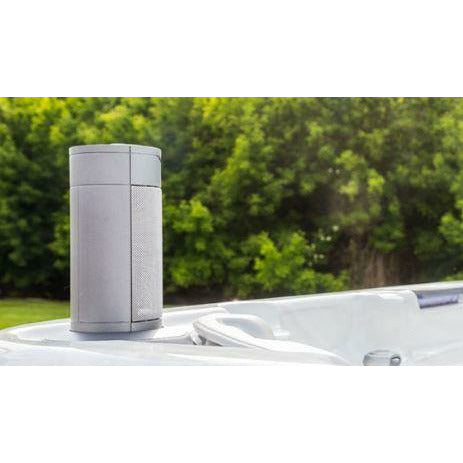 Wellis Monte Rosa Spa
---
 {formbuilder:50053}
Looking to purchase a spa and need help deciding what's best for you? Looking for a place that will sell and deliver the hot tub right where you want it?* Give a call and our professionals will make it easy for you!
The Monte Rosa spa by Wellis has all the features required of a premium category spa: the MyMusic™ sound system, SmartPhone application with WiFi connection, 3 pcs 3 horsepower massage pumps, 3 pcs MicroPlus paper filters, and aromatic therapy.
PRODUCT SPECS
Dimensions
91 × 91 × 37 in
Seats
1 reclining places, 5 sitting places
Net weight / Water volume
904 lbs / 397 gallons
Frame
WPS
Side cover
StarSide™ UV-proof wood textured
Reinforcement
Polyurethane
Insulation
Polyfoam (1.4 in/0.4 in)
Drains
1 pc at the bottom
POWER REQUIREMENT
 
240V 60Hz 48A
MASSAGE SYSTEM
Control box
Gecko (IN.YE-5)
Control panel
SmartTouch (K-1000)
Total number of jets
64 pcs
Laminar fountain jets
2 pcs lighting
Heater
4 kW
Pumps
3 pcs 3 HP single speed
Circulation pump
W-EC Pump (0,25 kW)
WATER CARE
Filtration
3 pcs MicroPlus paper filter
Water sanitization
UV-C + Ozone
COMFORT SOLUTIONS
LED lights
13 pcs LED + Central
+ StarLight™ corner element lighting
Headrests
3 pcs
MyMusic™ 2.1 Sound System
2 pcs oval pop-up speakers
+1 subwoofer
PREMIUM SOLUTIONS
SmartPhone app - wifi connection
yes
Aromatic therapy
Liquid Aroma
Thermo cover
yes (standard 5-3,5 in, Scandinavian 6-5 in)
Type
Kilimanjaro
POLI-MAX™ HOT TUB SHELL REINFORCEMENT
Its exceptional thermal conductivity increases the time you may comfortably – without a hot water refill – spend in the tub or pool, and at the same time, it conserves energy.
It has excellent sound insulation properties.
1. Acrilyc outer surface with antimicrobial treatment.
2. ABS polymer layer to further increase impact resistance and strength.
3. Medium density robotically applied polyurethane for added strength plus acoustic and thermal insulation.

REINFORCED MOLDED ABS FLOOR PAN
The insulated one piece molded floor pan forms the foundation upon which we build our spas. The pan sides extend upwards and form a, moisture and insect proof barrier to protect the spas structure from the detrimental effects of damp ground.

WPS CABINET FRAME
Immortality for the spa cabinet`s frame!
The special polymer ensures exceptional stability and life for the Spa's structural frame – protecting and extending the life of your investment even further.

W-EC CIRCULATION PUMP
(Wellis Energy-efficient circulation pump) We build the new W-EC pump as standard equipment into most of our spas. While an average energy-efficient water circulation pump moves 26.5-40 gall of water per minute, the new Wellis W-EC water circulation pump moves 79 gall of water per minute with only 0,8 A of power requirement.

WATER PURIFICATION
All Wellis spas use a multi-stage filtration and sanitation system that ensures crystal clear, safe bathing water with the minimum of user input.
UV-C WATER SANITIZER
UV-C rays have long been used for the disinfection of water in community pools since they are hypoallergenic and kill almost 100% of the viruses and bacteria found in water.


WELLIS SPA CONTROLS
 * Delivery limited to 250 miles from zip code 07950. If crane needed you will need to coordinate with our delivery team. 
 *Additional charges may apply based on the difficulty and location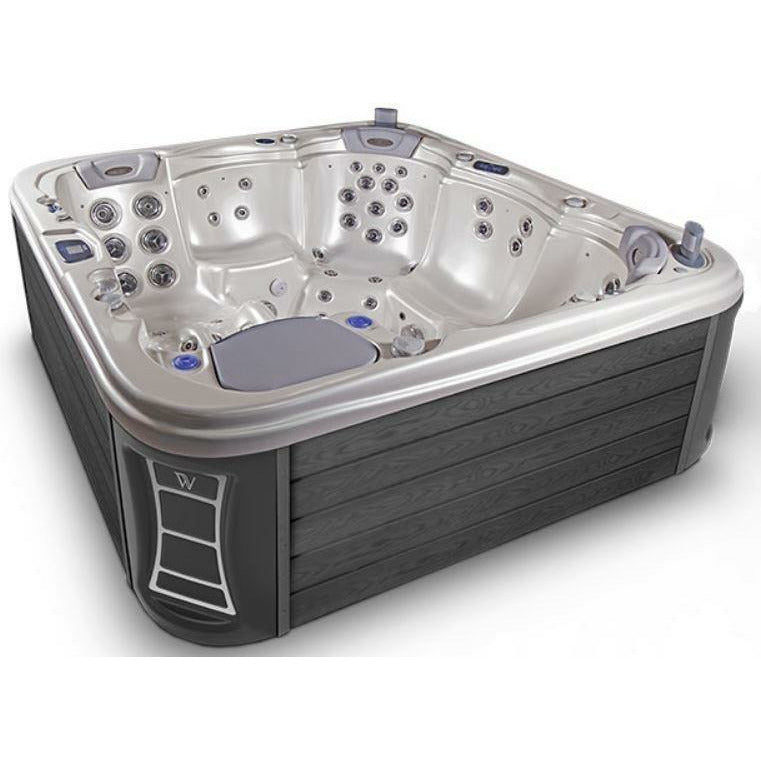 This product has no reviews yet.