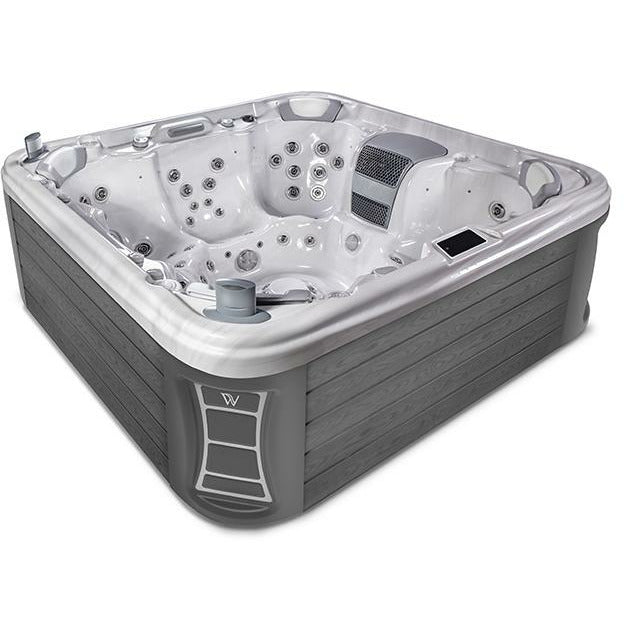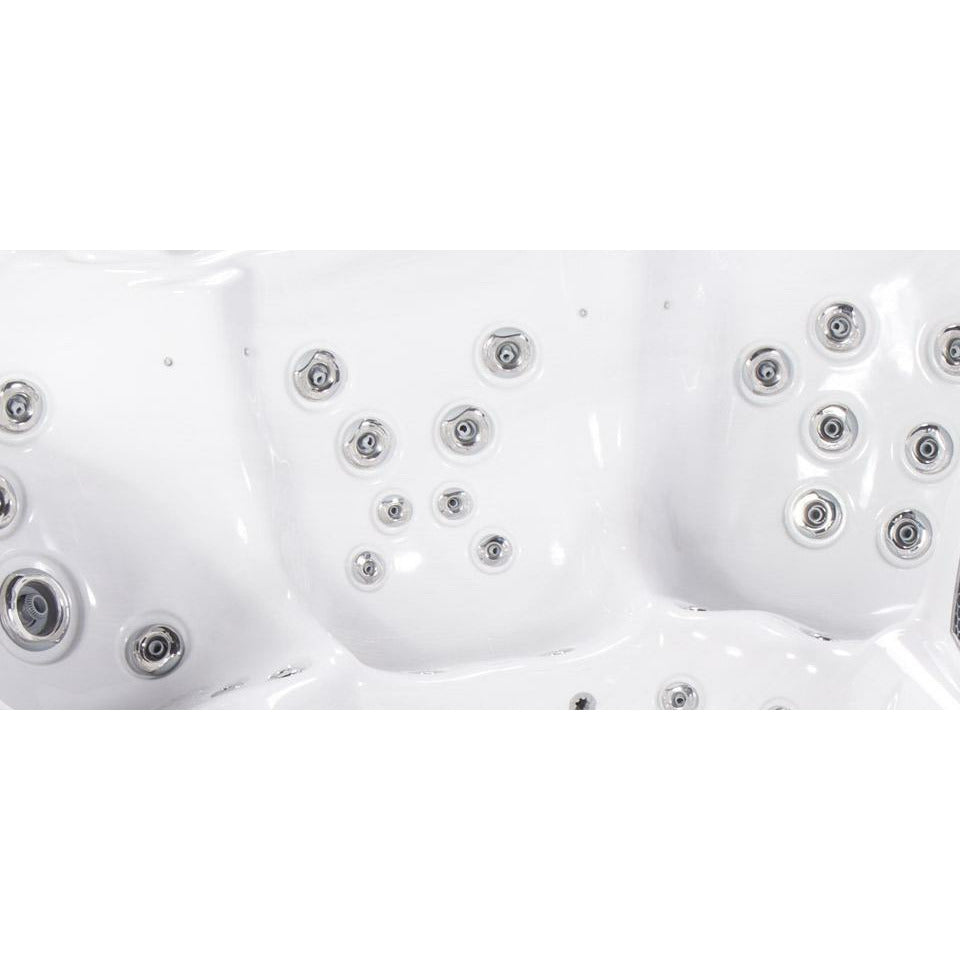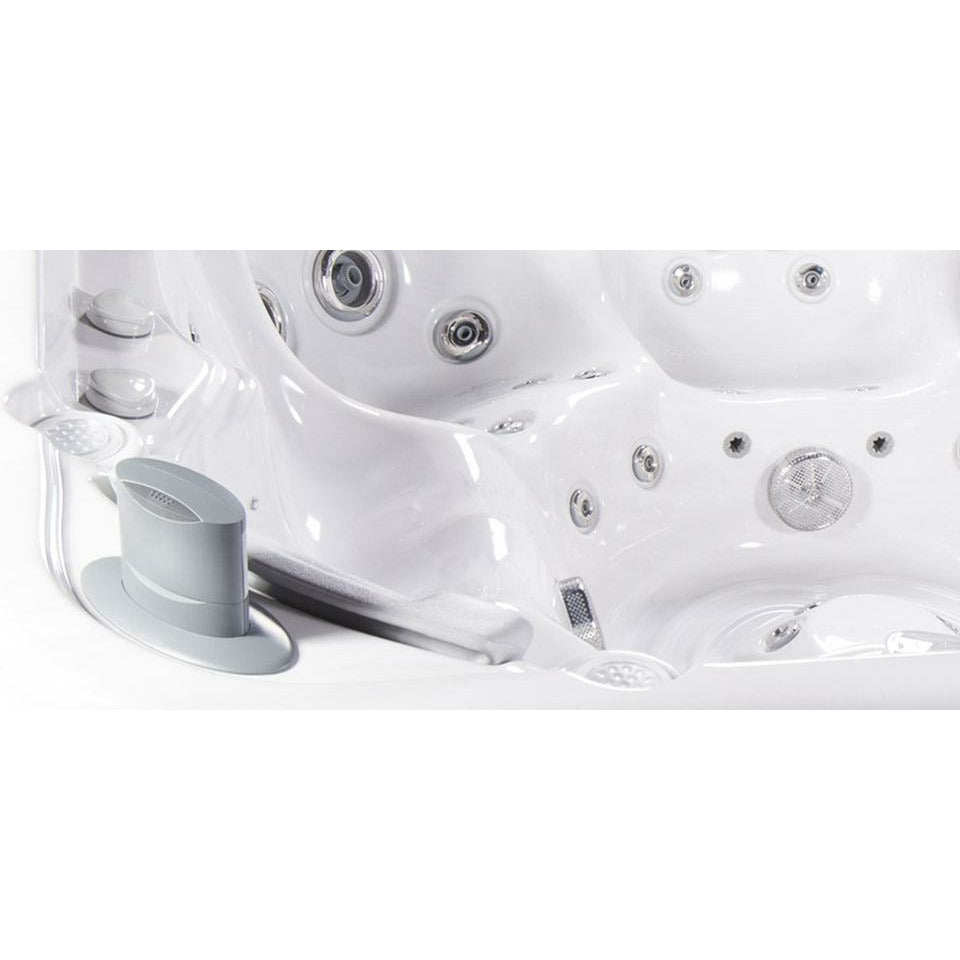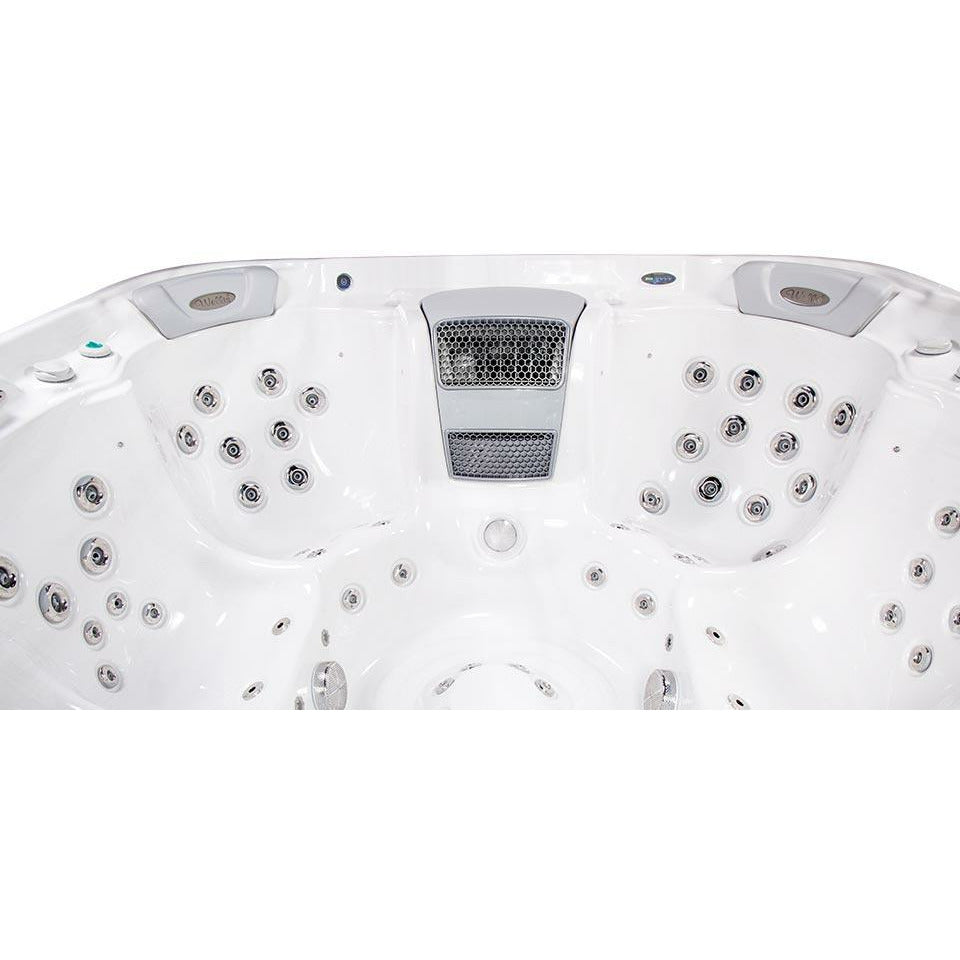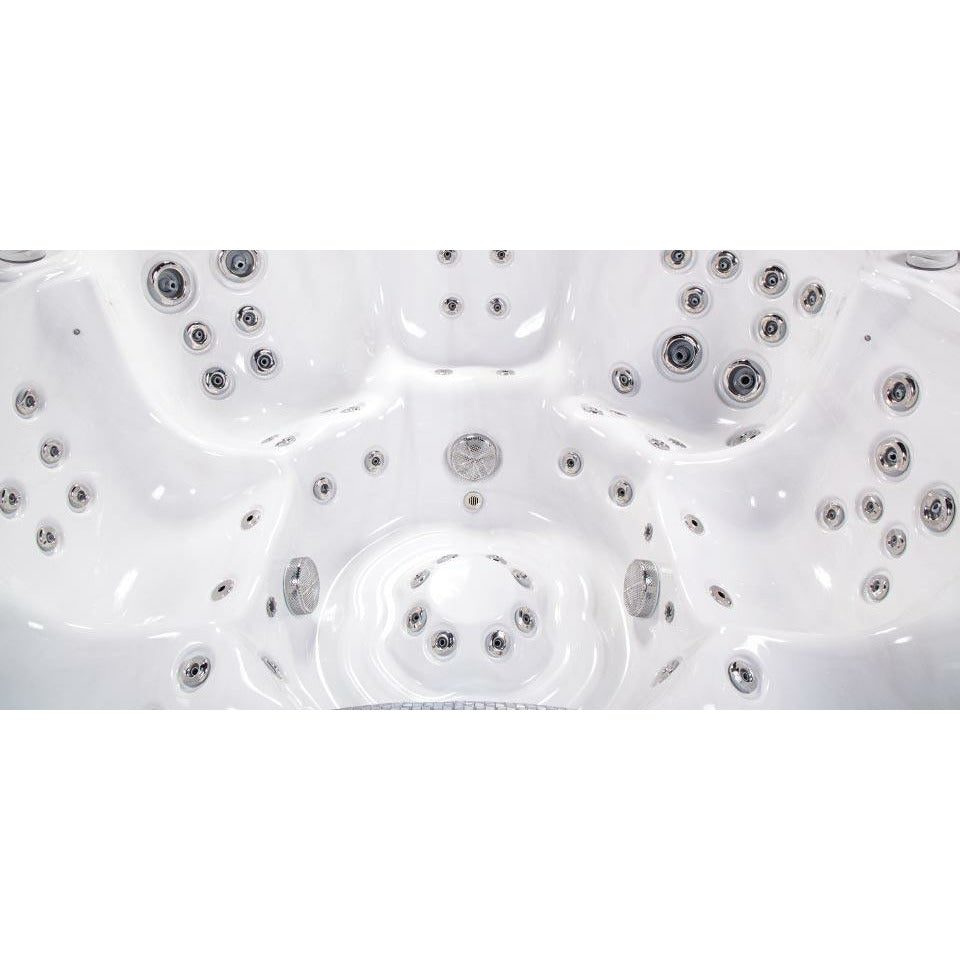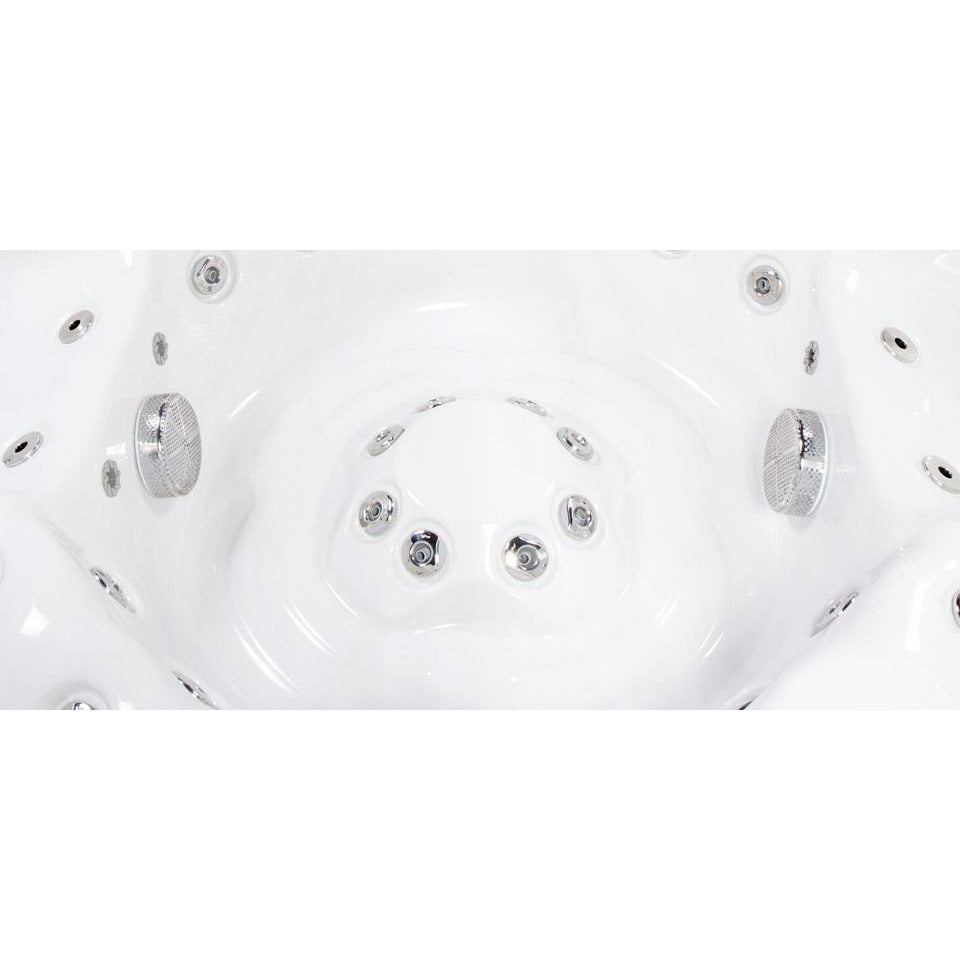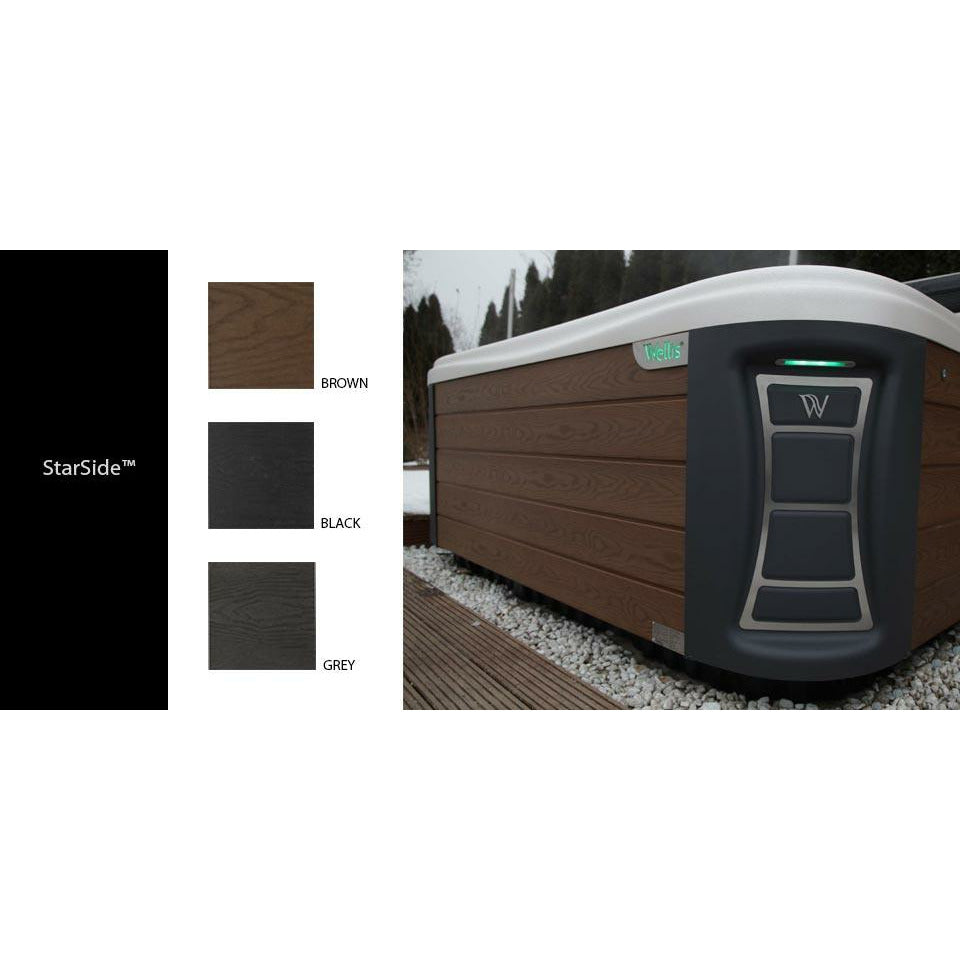 Wellis Mont Blanc Spa
---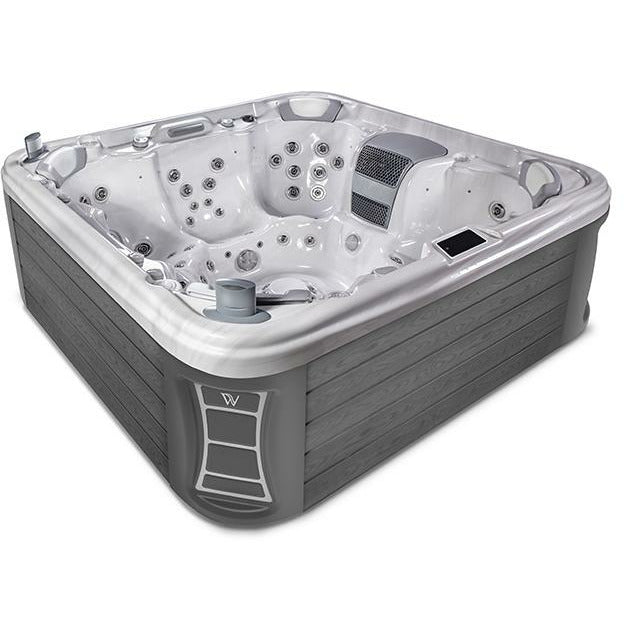 PRODUCT SPECS
Dimensions
91 × 91 × 36 in
Seats
7 sitting places
Net weight / Water volume
904 lbs / 312 gallons
Frame
WPS
Side cover
StarSide™ UV-proof wood textured
Reinforcement
Polyurethane
Insulation
Polyfoam (1.4 in/0.4 in)
Drains
1 pc at the bottom
POWER REQUIREMENT 
 
240V 60Hz 48A
MASSAGE SYSTEM
Control box
Gecko (IN.YE-5)
Control panel
SmartTouch (K-1000)
Total number of jets
78 pcs
Waterfall
1 pc
Heater
4 kW
Pumps
3 pcs 3 HP single speed
Circulation pump
W-EC Pump (0,25 kW)
WATER CARE
Filtration
3 pcs MicroPlus paper filter
Water sanitization
UV-C + Ozone
COMFORT SOLUTIONS
LED lights
16 pcs LED + Central
+ StarLight™ corner element lighting
Headrests
4 pcs
MyMusic™ 2.1 Sound System
2 pcs oval pop-up speakers
+1 subwoofer
PREMIUM SOLUTIONS
SmartPhone app - wifi connection
Yes
Aromatic therapy
Liquid Aroma
Thermo cover
yes (standard 5-3,5 in, Scandinavian 6-5 in)
Type
Elbrus 230
SPA SHELL COLORS
We have a range of 3 beautiful shades of acrylic for our spas that will harmonize with any setting – indoors or out as well.

1. Sterling Silver
2. Tuscan Sun
3. Midnight Canyon
WPS CABINET FRAME
Immortality for the spa cabinet`s frame!
The special polymer ensures exceptional stability and life for the Spa's structural frame – protecting and extending the life of your investment even further.
W-EC CIRCULATION PUMP
(Wellis Energy-efficient circulation pump) We build the new W-EC pump as standard equipment into most of our spas. While an average energy-efficient water circulation pump moves 26.5-40 gall of water per minute, the new Wellis W-EC water circulation pump moves 79 gall of water per minute with only 0,8 A of power requirement.
*Additional charges may apply based on the difficulty and location
This product has no reviews yet.