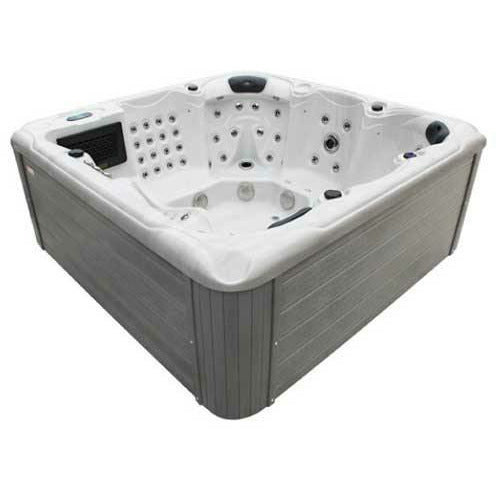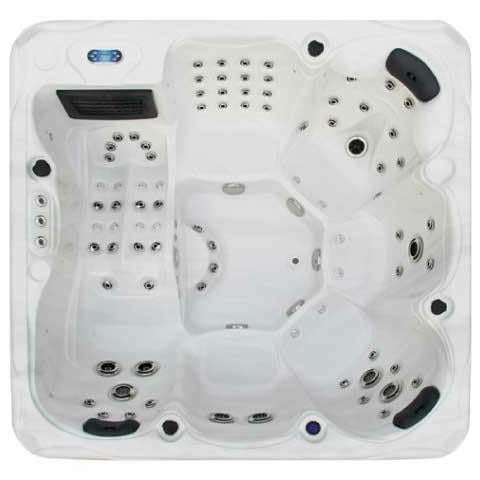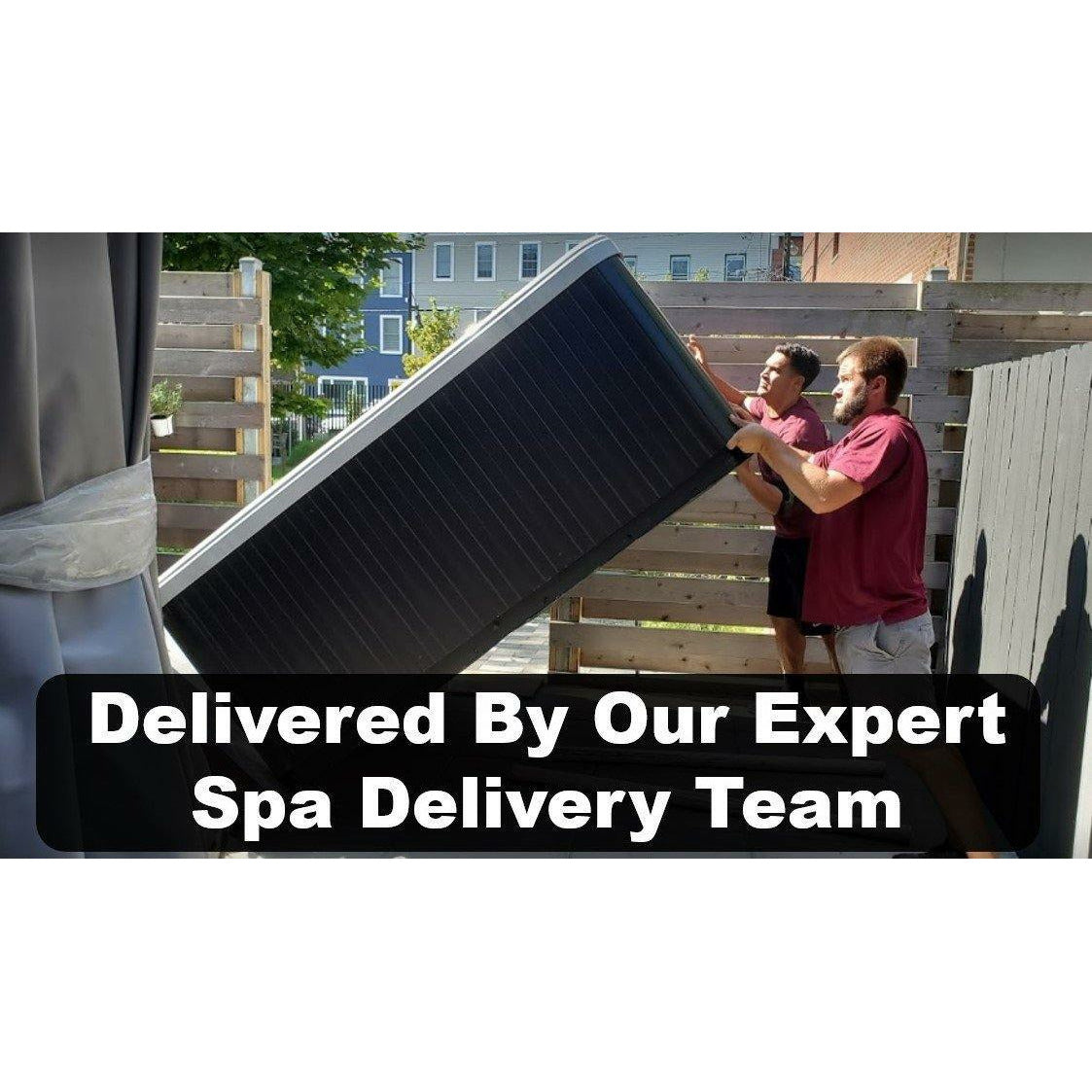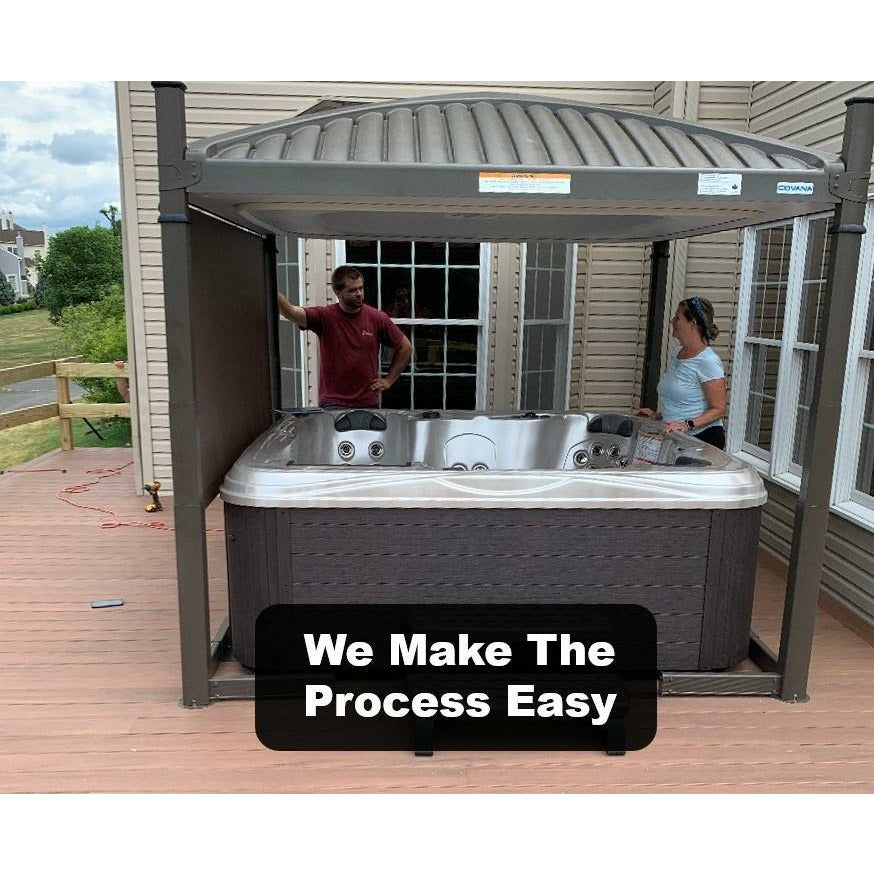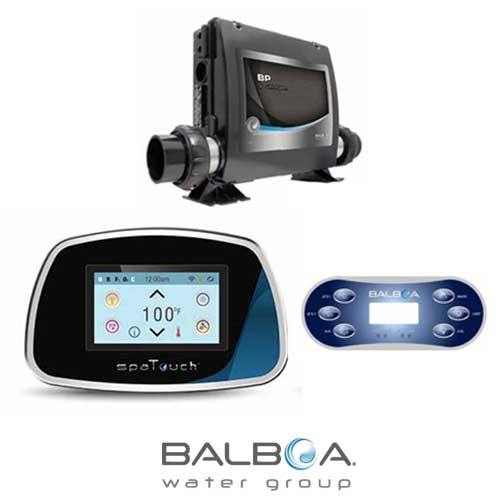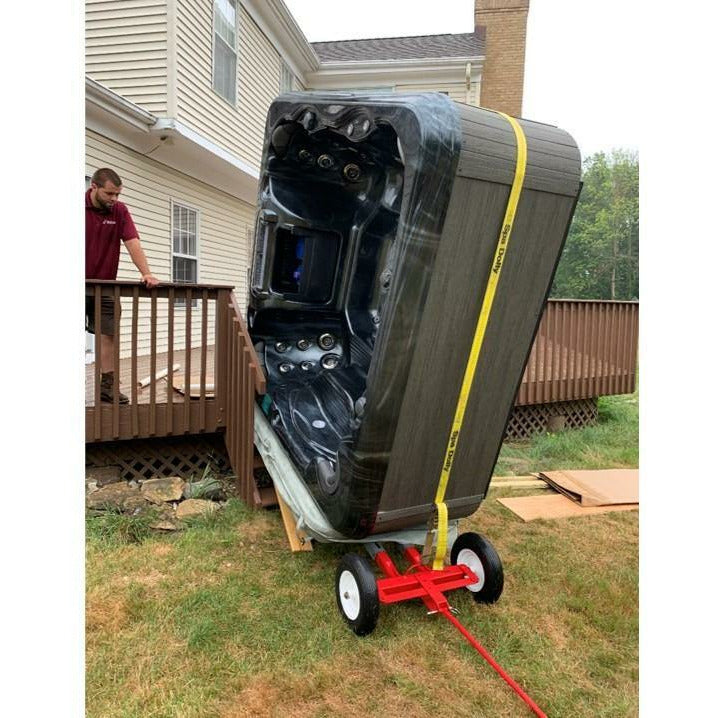 Jupiter 51L
---
Looking to purchase a spa and need help deciding what's best for you? Looking for a place that will sell and deliver the hot tub right where you want it?* Give a call and our professionals will make it easy for you!
What's Included for Free:
A Chemical Starter KIT and Guide ($79 value)
Spa cover ($599 value)
Spa Entry Steps ($199 Value)
Cover Caddy ($250 value)
5 seats and 1 Lounge. 91 Jets
With spacious seating capacity for six people and almost 400 gallons of powerful water volume, the Osiris Jupiter 51L spa is the perfect addition for your home. With a combination of 91 hydrotherapy and circulation jets, the water flows in equal parts power and tranquility, bringing you to total relaxation. Multiple LED lights set the mood, with three color options to suit every color scheme. The Jupiter 51L offers the kind of peace of mind you can afford.
Specification:
Exterior dimensions: 87" x 87" x 37.5"
Seating capacity: 6 People
Water capacity: 396 Gallons
Dry weight: 926 Lbs
Electronics:
Power supply: 220V/60Hz
Maximum current: 49A
Control system: BALBOA (BP2000G1 + SPATOUCH)
Energy-saving circulation pump: 1×0.5HP
Massage water pump: 3x3HP
Heater (USA Balboa): 1×5.5kw
Air Blower 1 x 700w
CD ozonizer: 1x50mg/h
Color-changing LED lights: 19pcs
Fountain switch: 1pc
Fountain with 3 Lights
Jet Configurations:
Total quantity of jets : 91pcs
5" hydrotherapy jets: 9pcs
2" hydrotherapy jets: 48pcs
1.5" hydrotherapy jets: 16pcs
1" circulation jets: 4pcs
Air nozzles: 14pcs
Colors
Shell Color – Oyster Opal
Cover Color – Solid Grey
Step Color – Grey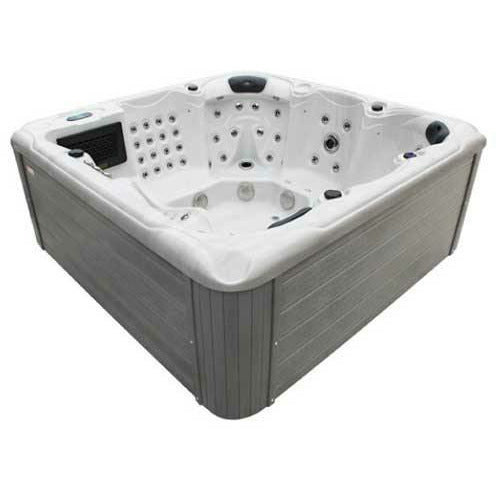 This product has no reviews yet.