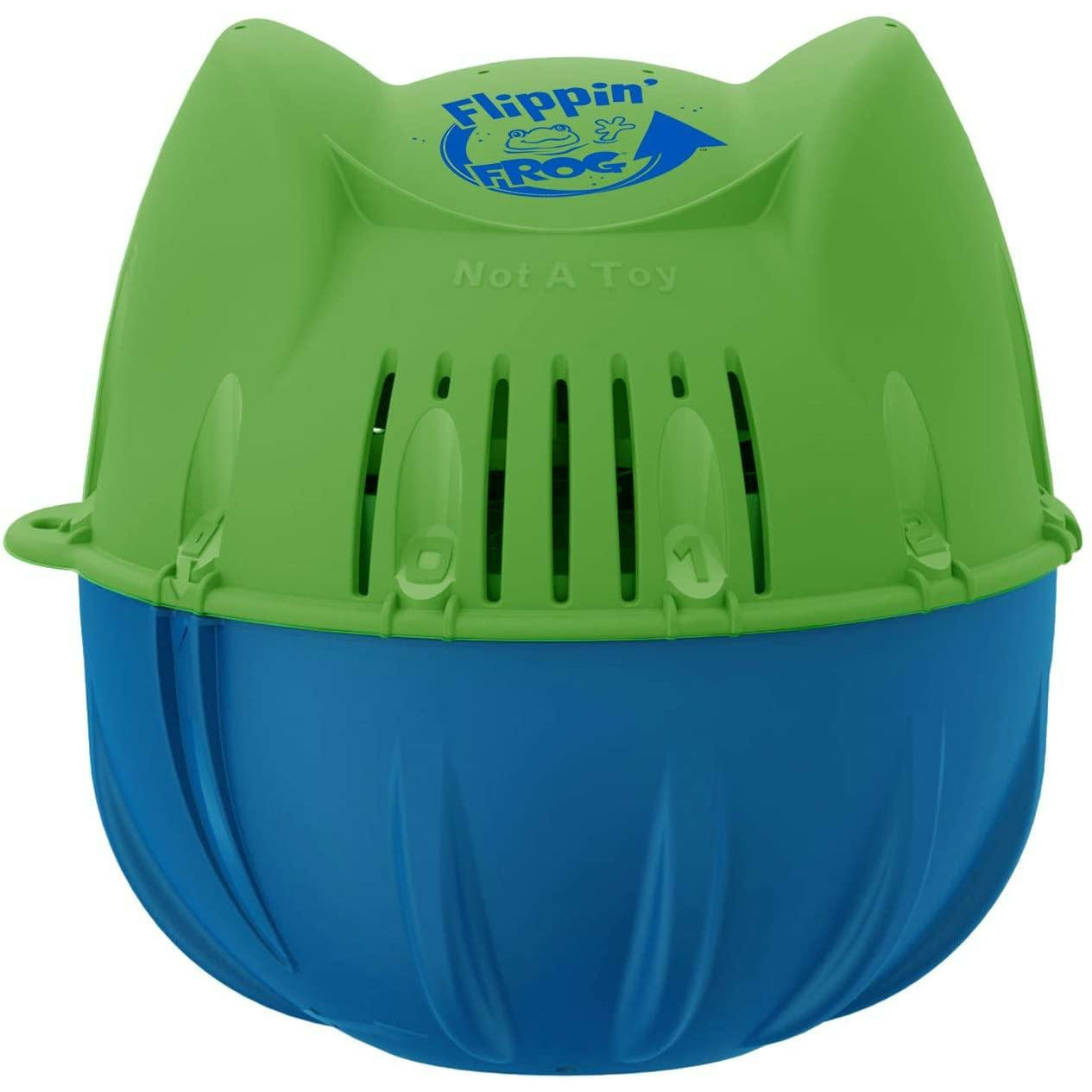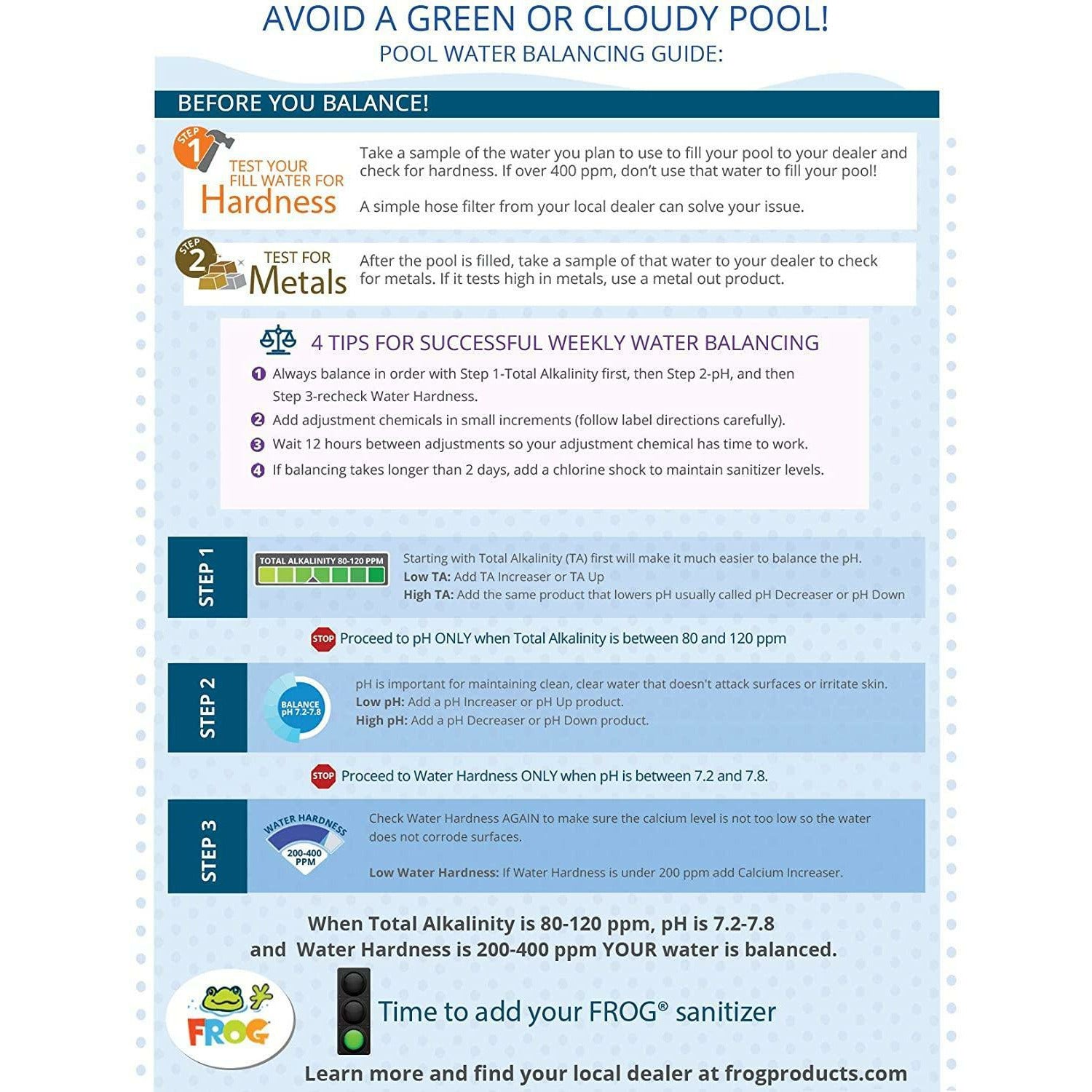 FROG Flippin' Frog Chlorinator
---
For Pools 2,000 - 5,000 gallons
Two pre-filled cartridges for no mess, no guess and no stress
Kills bacteria with up to 50% less Chlorine
Flips over when chlorine cartridge is empty
Flippin' Frog Complete Unit - That portable backyard pool is there for one reason FUN! Flippin FROG keeps it that way with its patented minerals and a low dose of chlorine in an easy-to-use, easy-on-the-pocket, dual cartridge system. Best of all, it flips over when the chlorine is empty and needs to be replaced. For pools 12-18 feet in diameter or 2,000 to 5,000 gallons.

How It Works
Simply click the mineral and chlorine cartridges together, tether as directed and set in the pool. The mineral cartridge lasts an entire summer while the chlorine cartridges last roughly 3-4 weeks. Simply replace the bottom chlorine cartridge when Flippin FROG flips over. No touching or pre-measuring the chlorine again.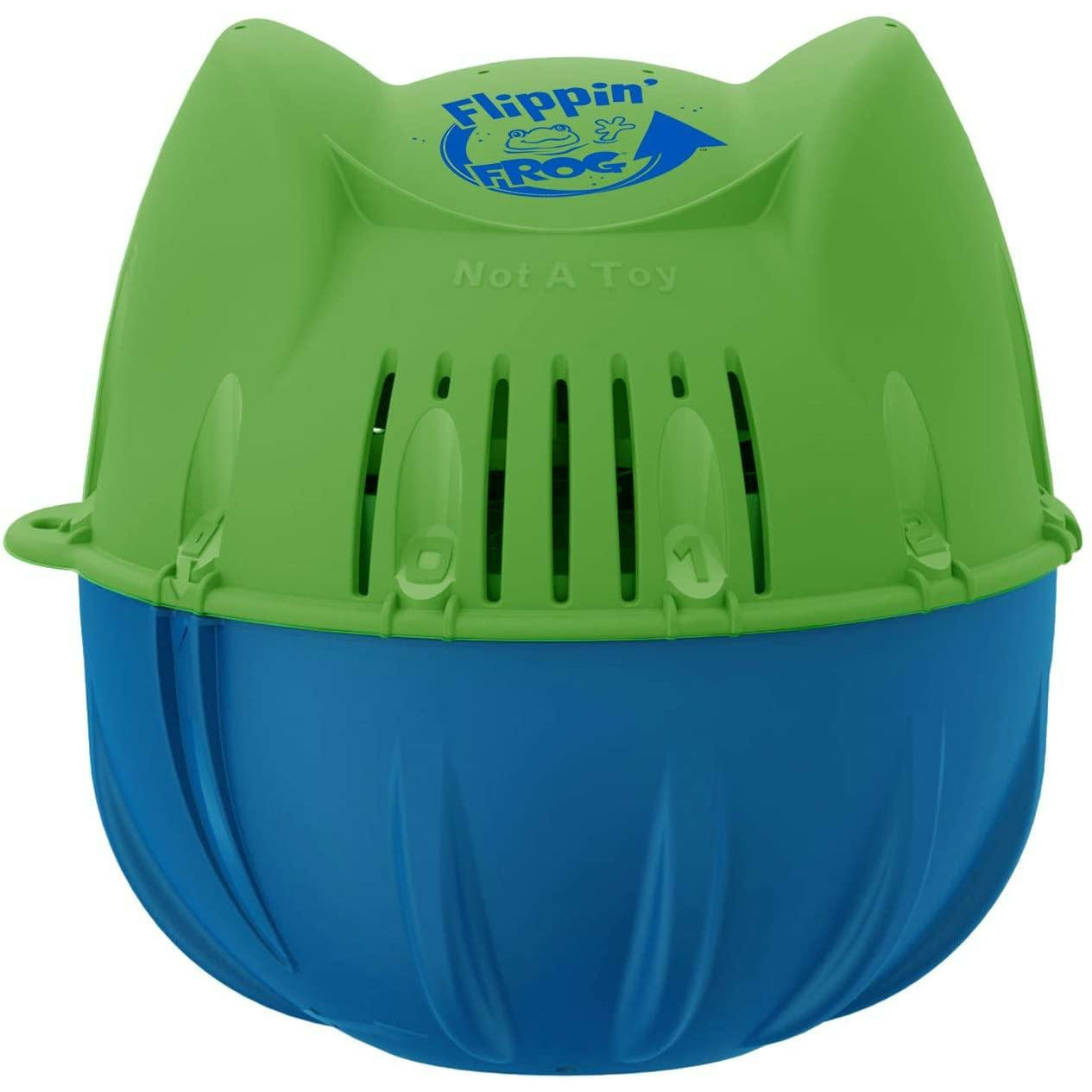 This product has no reviews yet.