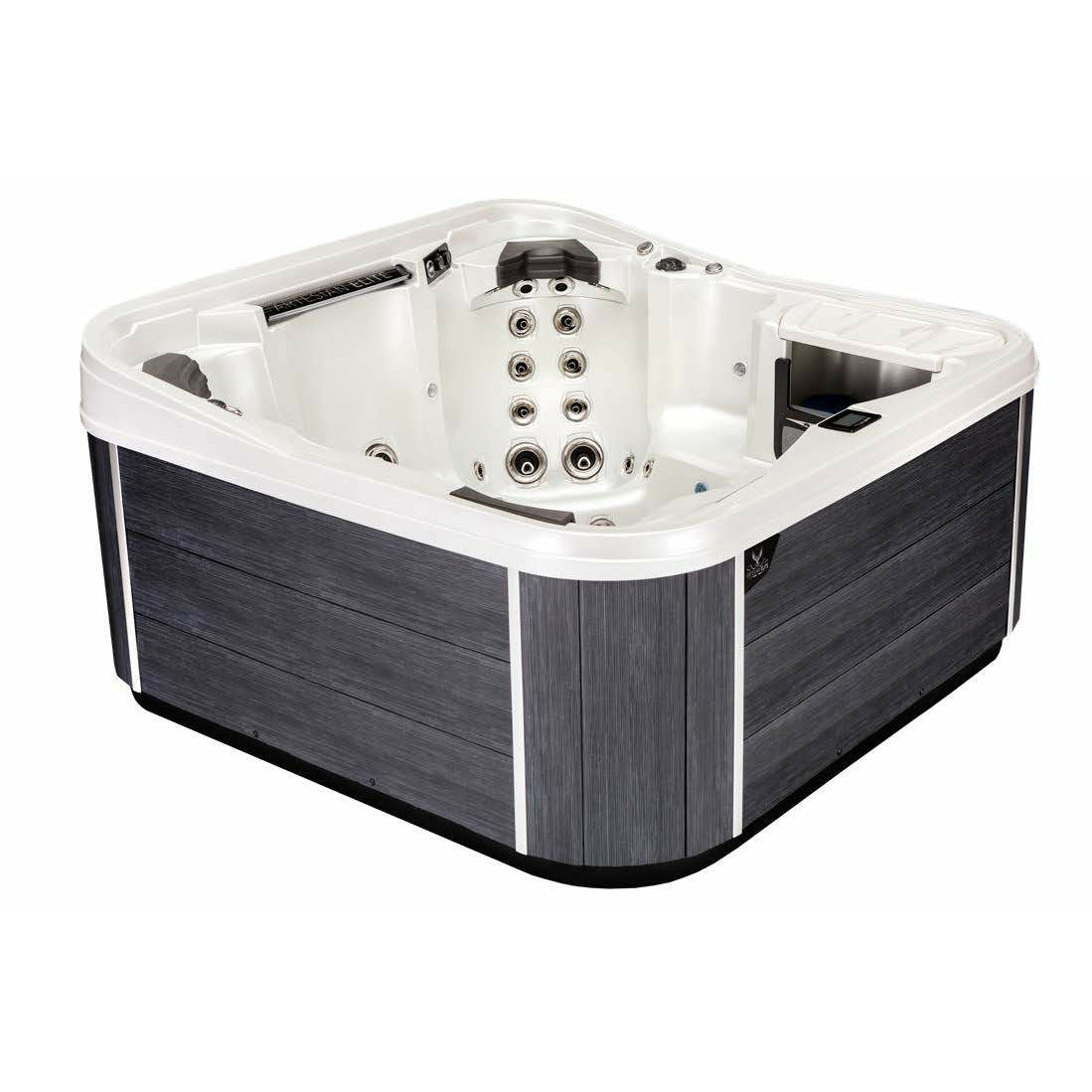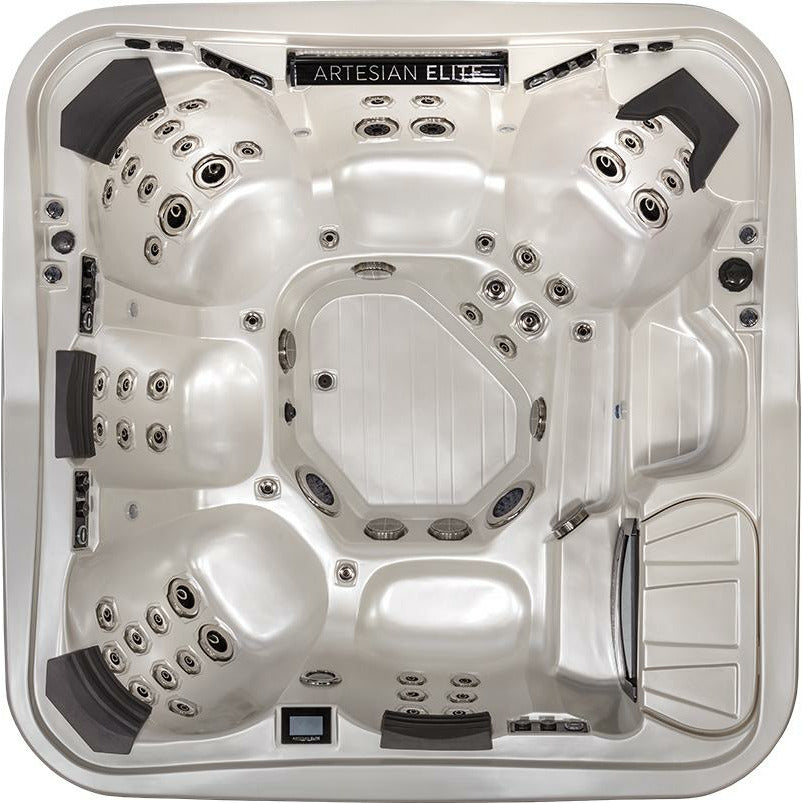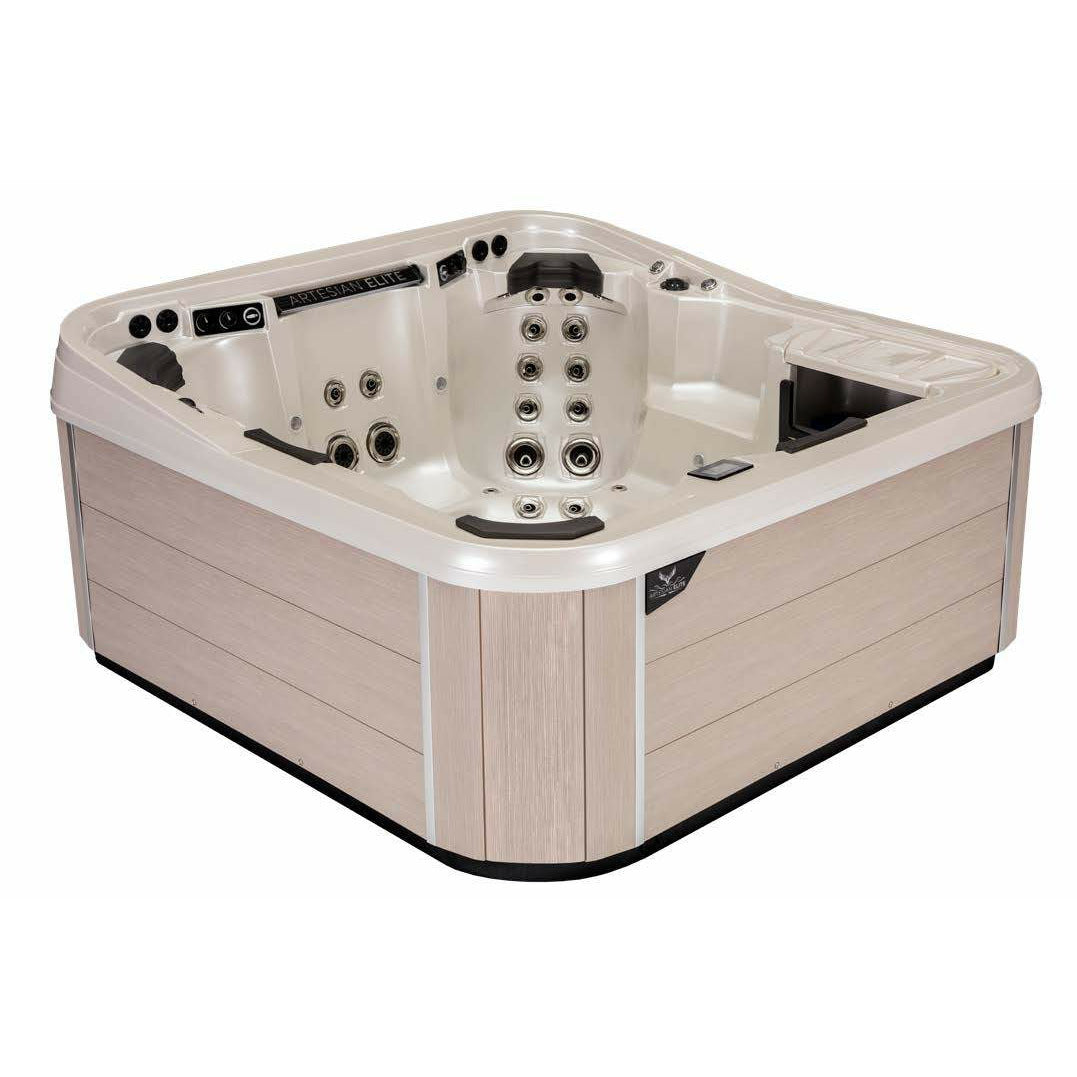 Artesian Piper-Glen Spa Glacier Noir
---
{formbuilder:50053}
The Piper Glen's technological advances have created a personalized control system – allowing each person to create a customizable and unique experience, targeting their own individual areas of tension. The luxurious design of The Piper Glen allows you to ease your tension away with a powerful combination of heat and the latest in hydrotherapy technology. Say goodbye to sore muscles, tension and stress as you relax your body into a state of euphoria – each and every day! It's equipped with 7 luxurious seats and powerful massaging jets.
ARTESIAN ELITE USES DIRECTFLOW PERSONAL CONTROL® SYSTEM
The innovative patented DIRECTFLOW Personal Control® System combined with the VARIABLE FLOW CONTROL (VFC) provides each user the ultimate individual control and hydrotherapy experience.
1. AIR CONTROL - Air pressure adjustment
2. PUMP SWITCH - Turn individual seat pump on/off
3. Variable Flow Control - High or low jet pressure
Size:

 

91 x 91 x 42 in. | 231 x 231 x 96 cm
7 seats
65 jets
Capacity:

 

415 gal | 1,571 L
Dry Weight:

 

972 lbs | 441 kg
Pumps:

 

(5) 3.0 BHP 1-Spd
STANDARD FEATURES
• Warranty:
Lifetime Structureª
7-Year Surface
5-Year Parts, Labor, Plumbing and Electrical
2-Year on Monarch Elite Cabinets
• 316L Stainless Steel H2O PowerFlow Jet Design
• Dual Footblaster Jets
• 5 in. Maximum Tapered ASTM Cover
• Energy Efficient Full Foam with PermaBase ABS Pan
• WhisperPure™ Circulation System with Microfilter
• Monarch Elite Cabinet
• 24 in. AllegroFall
• (4) BellagioFalls
• DynaBrite Elite LED:
(1) 5 in. LED Light, (5) 2 in. LED Lights, Illuminates
BellagioFalls & 24" AllegroFall
• DIRECTFLOW Personal Control® System
• SpaTouch 2 Topside: 3 Zone Lighting Ready, Color LCD Panel, WiFi
Ready (Module Required), Multi-language Interface
• Titanium Heater: 5.5 kW North America (60 Hz), 3.0 kW Export (50 Hz)
 *Additional charges may apply based on the difficulty and location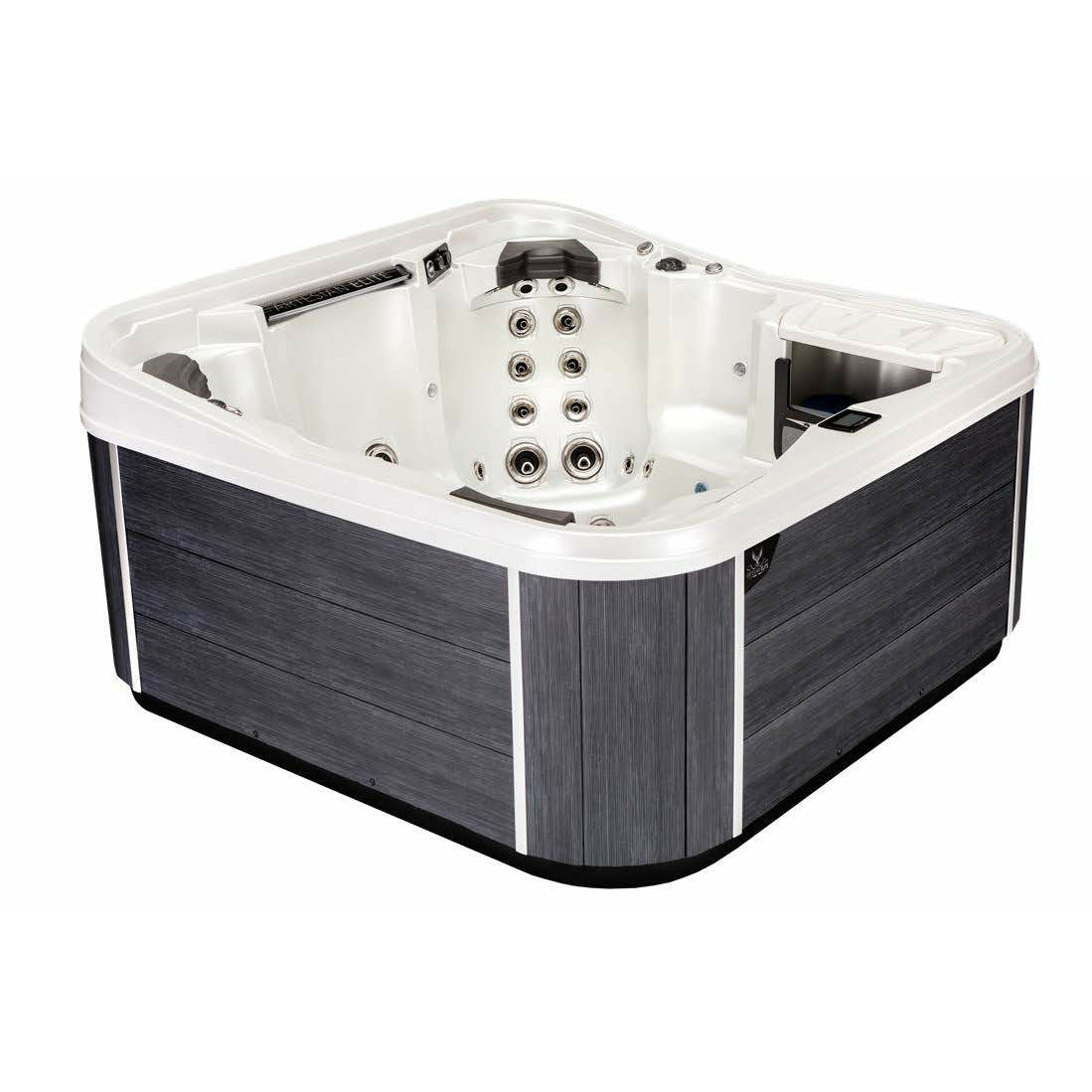 This product has no reviews yet.