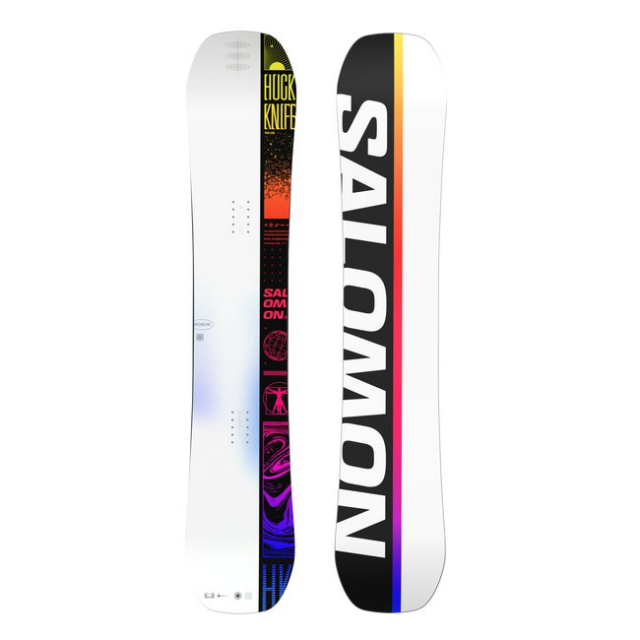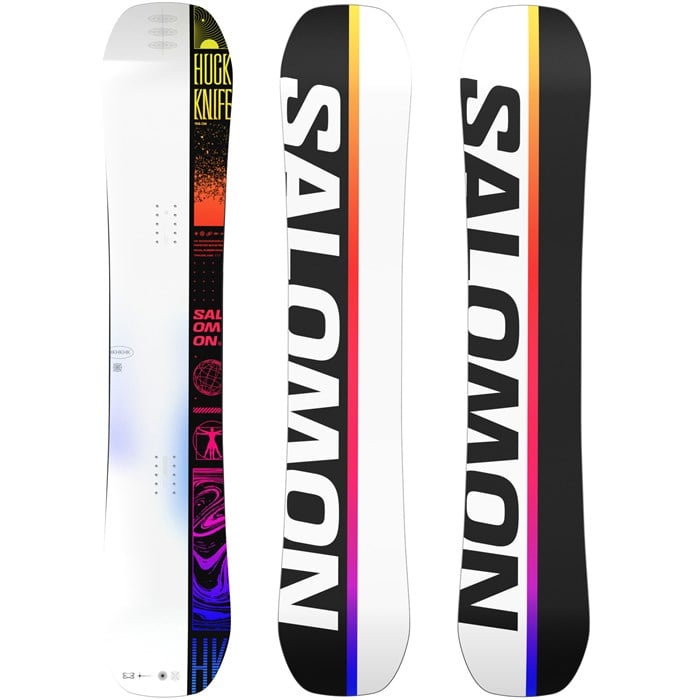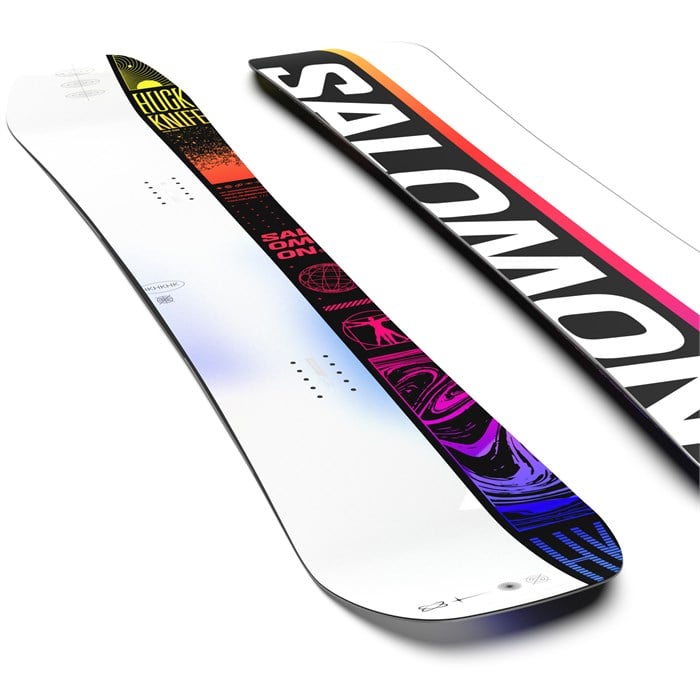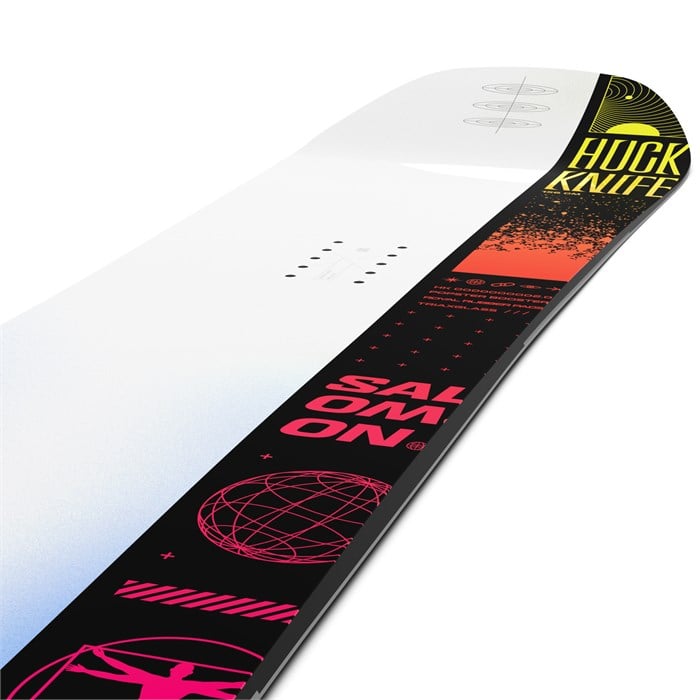 2024 Salomon Men's Huck Knife
---
2024 Salomon Men's Huck Knife
Details
Our flagship true-twin freestyle board the Huck Knife was built for jumps transition and rails using our most aggressive camber profile and paired with a versatile flex for precise maneuvers. A steeper nose and tail design provides snap response and swing weight reduction while a long list of tech enhances pop and stability at high speeds.
Features
ADDITIVES - Damplifier lite:

 

A combination of lightweight cork and honeycomb are strategically placed in the tip for better float, lower swing weight, and increased dampening and shock resistance.

FIBER & RESIN - Triax:

 

Fiber tech core that increases board life and durability for all riders ripping park and streets.

FIBER & RESIN - BA MD fiberglass:

 

Medium density European-made fiberglass layers guarantee a consistent quality level, for light and lively boards.

FIBER & RESIN - BioBased 30:

 

This bio-epoxy resin is made with 30% of its molecular structure derived from plants.

ADDITIVES - Ghost Carbon Beam:

 

Two carbon beams inserts on tip and tail for maximum pop and increased stability during high speed charging.

ADDITIVES - Popster:

 

The core is strategically milled inside of the insert packs, allowing the board to flex more naturally underfoot and transfer energy into the nose and tail for added pop.

BASE MATERIAL - Sintered EG:

 

Engineered for fast glide speed and maximum wax retention in all conditions. Gallium strengthens impact resistance, while the Electra finish enhances speed.

CORE TYPE - Ghost Green Core:

 

Ghost Green Core components have been selected and designed to optimize pop and reduce weight while utilizing sustainable attributes of a super light wood.

BASE FINISHING - Medium stone finish:

 

A medium structure finish that improves our fast sintered base glide. Quicker in all snow conditions, from cold morning corduroy to spring slush.

BASE FINISHING - Natural wax:

 

A paraffin-free wax compound made from natural ingredients. A non-pollutant compound held to the highest standards of glide speed.

EDGE FINISHING - Freestyle EB:

 

Equipped from the factory with a 2-degree bevel around the nose and tail and a 3-degree bevel between the feet, providing a balance of edge hold and forgiveness on rails.

INSERTS:

 

4X2 INSERTS

SUSPENSION - Royal Rubber Rails:

 

Full length rubber sidewalls provide the highest level of dampening and protection.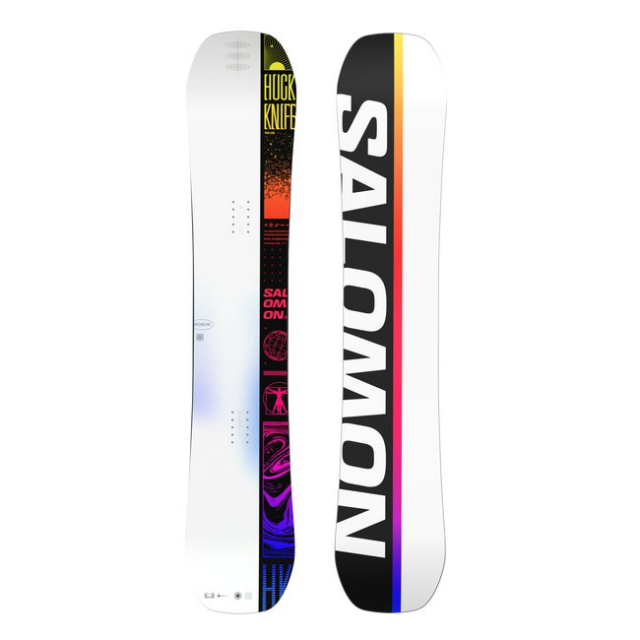 This product has no reviews yet.