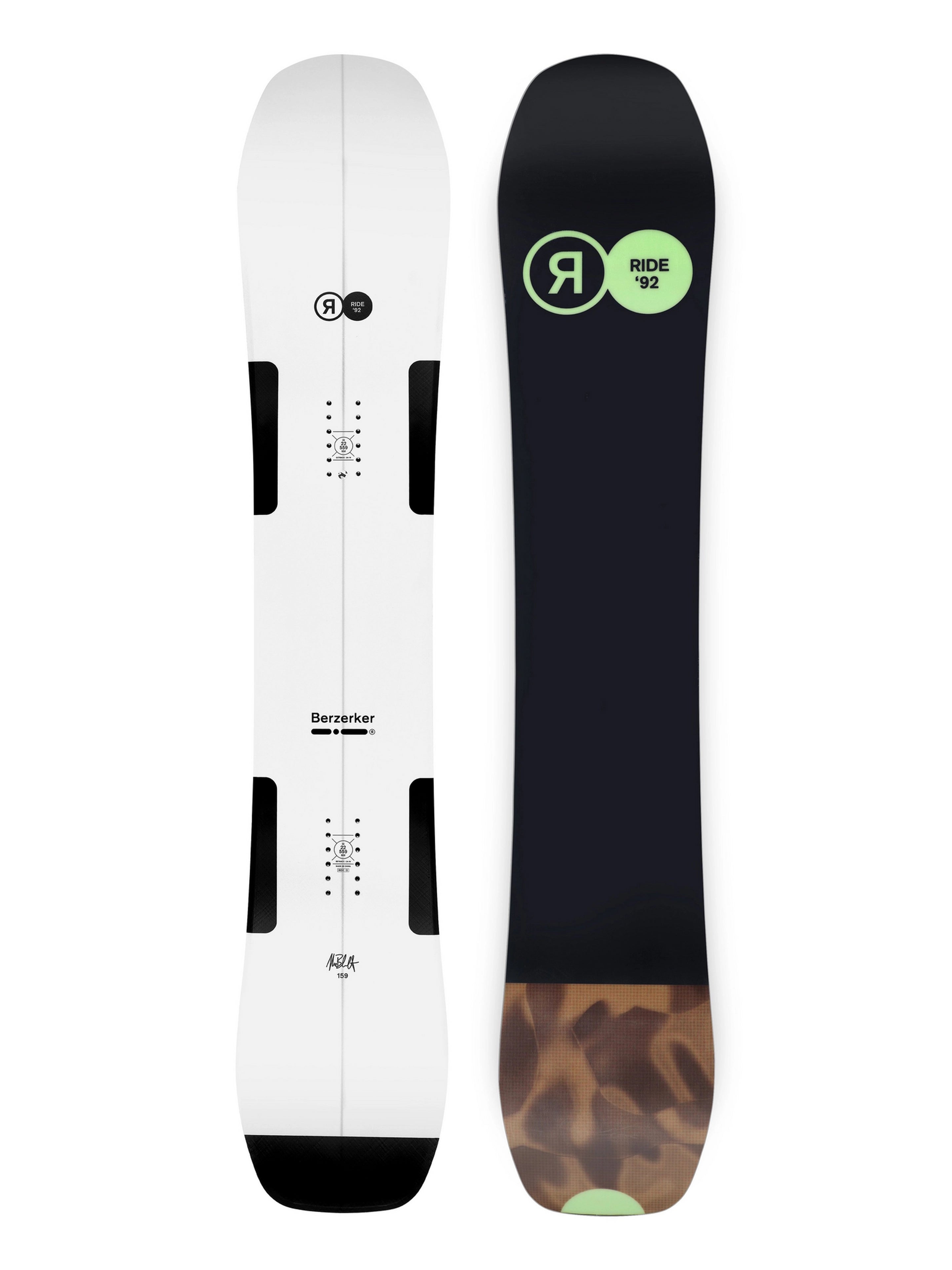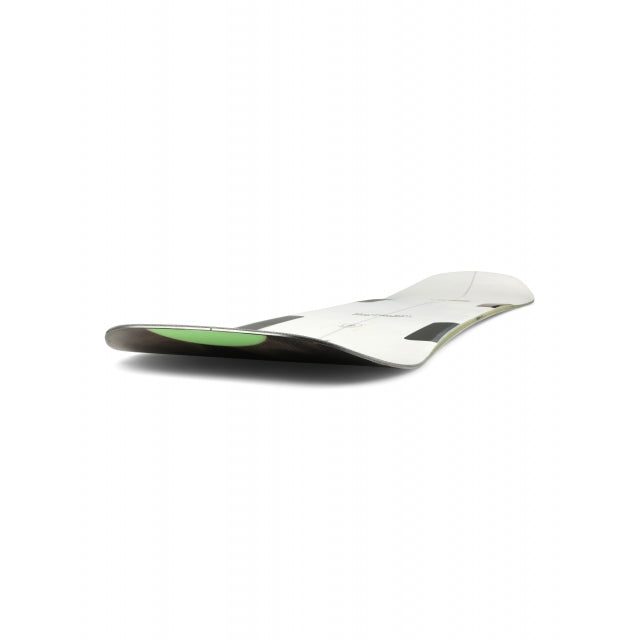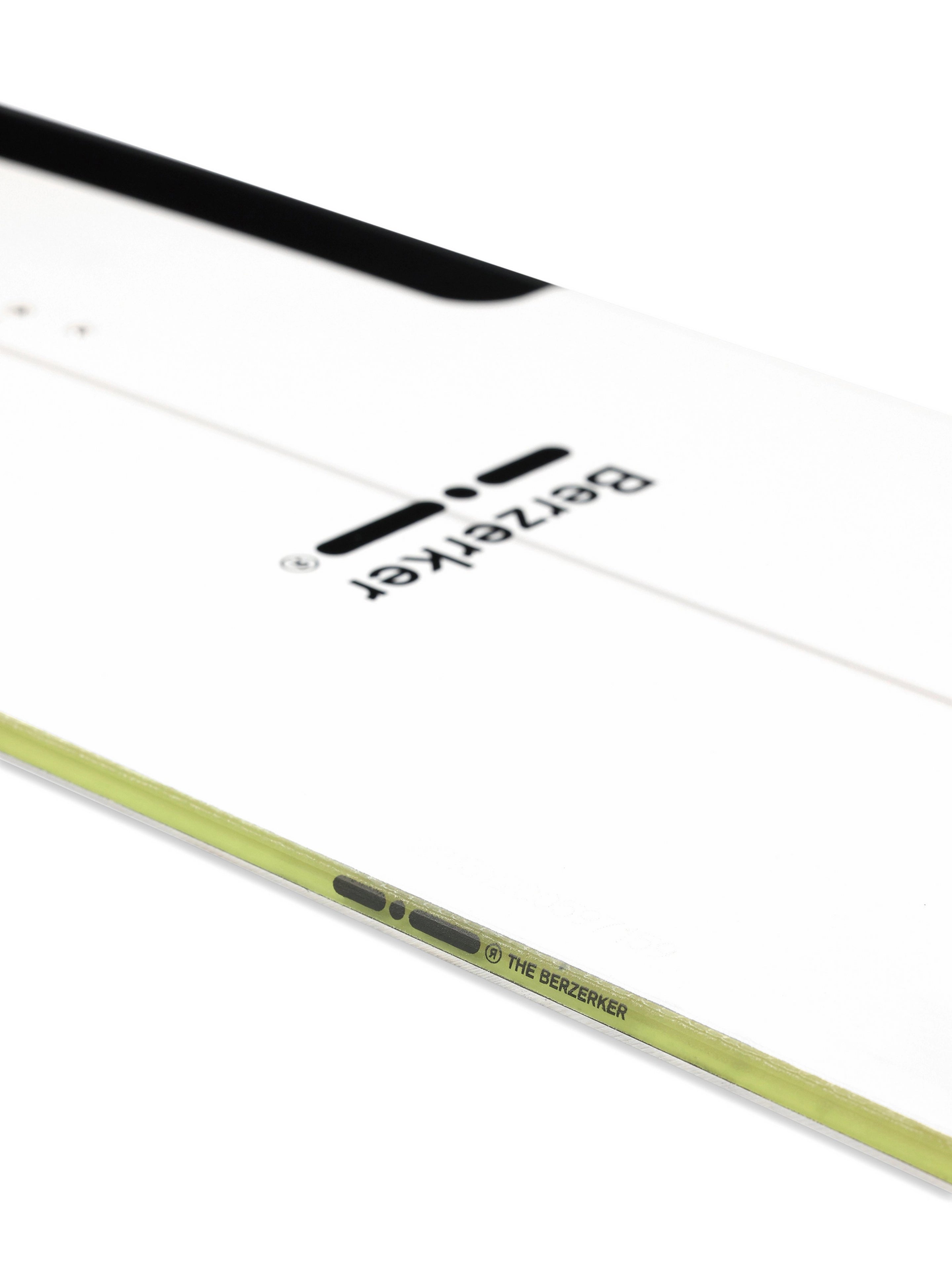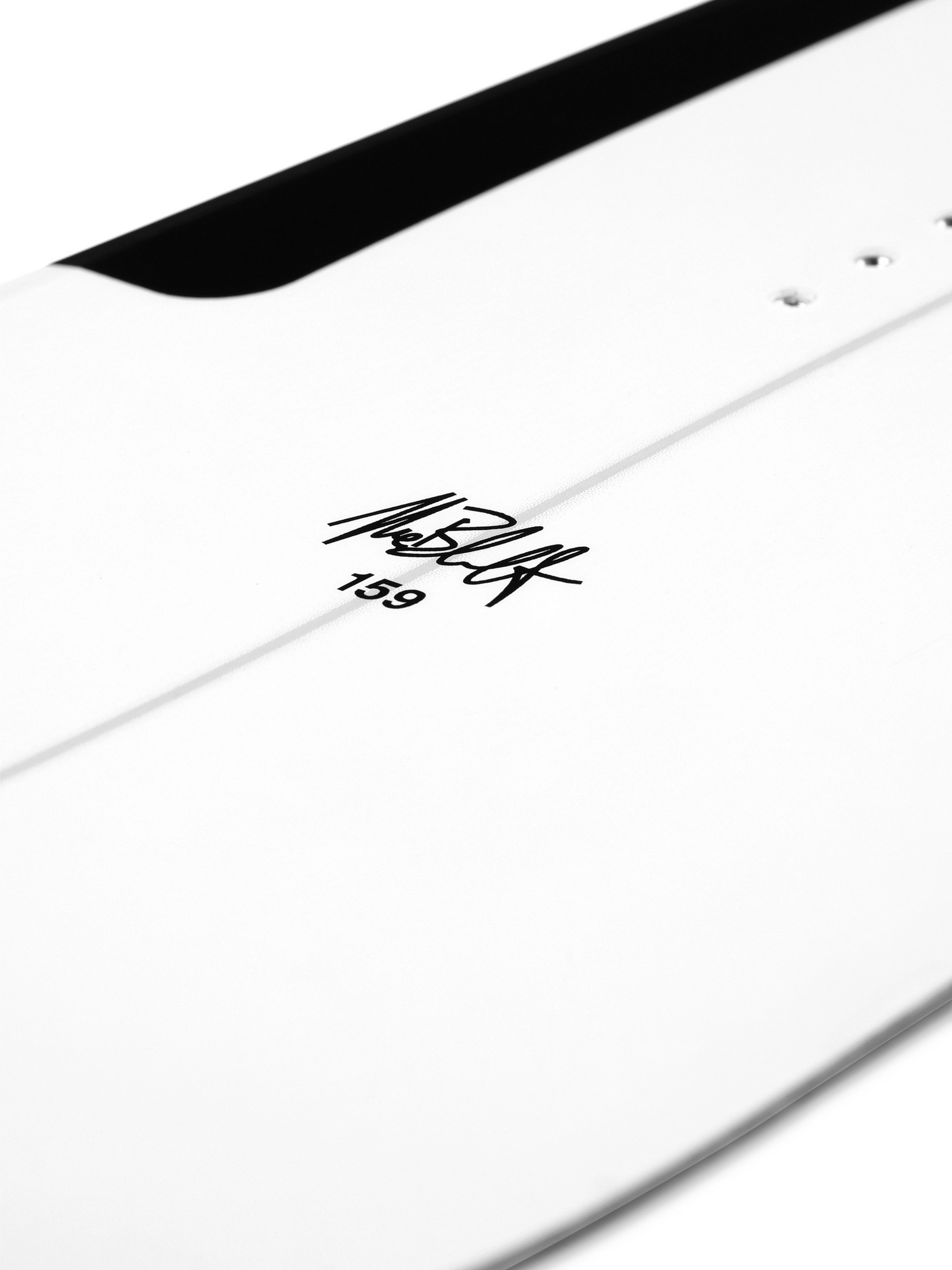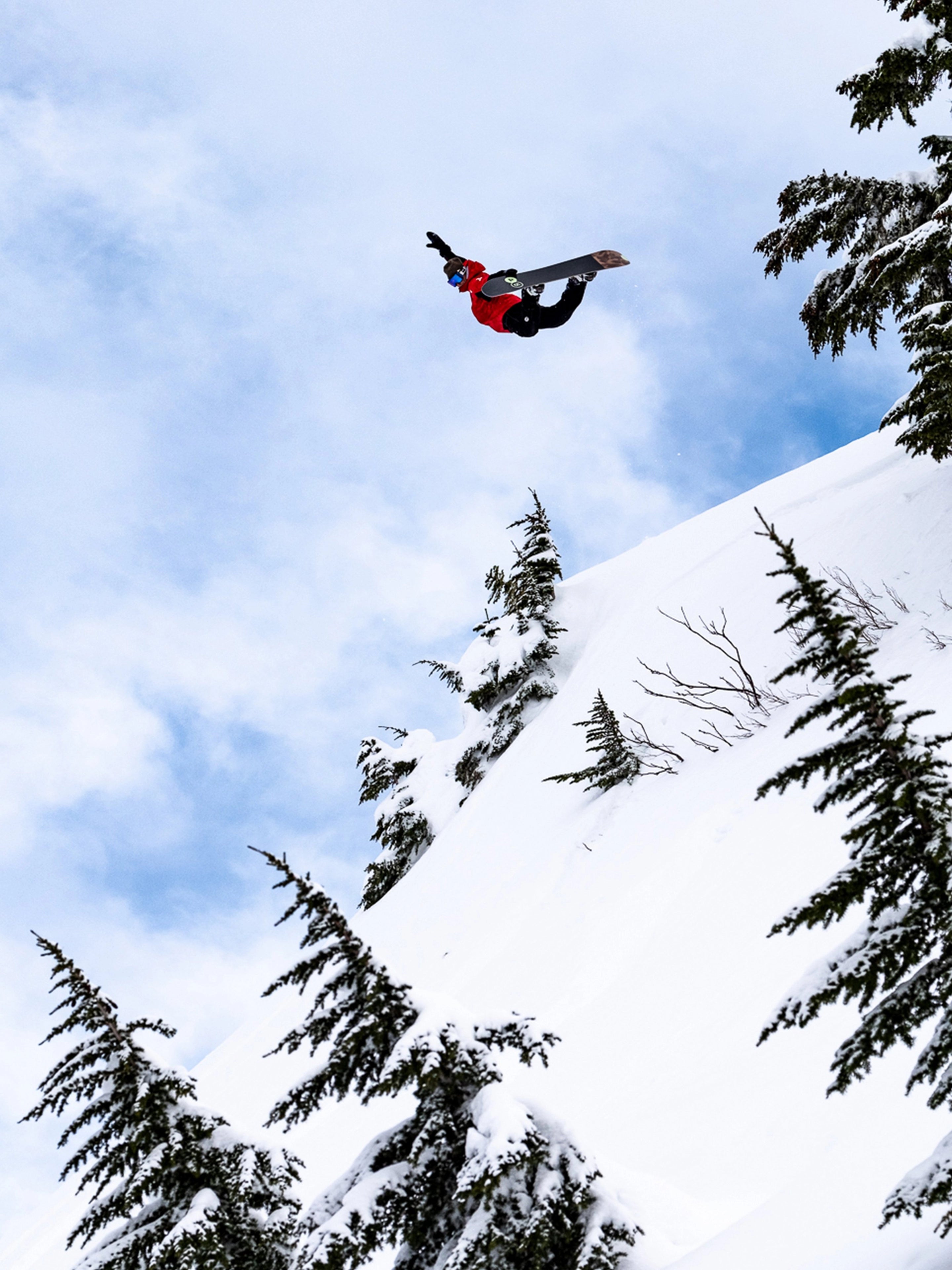 2024 Ride Berzerker
---
2024 Ride Berzerker
Features
The Berzerker is designed by one of the world's smoothest snowboarders, Jake Blauvelt. Jake wanted a board that matched his smooth and effortless style in all terrain and conditions. You'll be impressed at how smooth the transition between turns is because of the tip rocker and a small amount of taper in the tail that improves edge-to-edge speed and float in powder. The Tapered Quadratic Sidecut has been enhanced to improve stability and edge hold. Carbon Slimerods® 2.0 have carbon for pop and a urethane core to smooth out the landings. The Berzerker is built for an all-mountain rider looking for performance. Like a Viking longship, the Berzerker is designed to sail in the shallows or plow through the deep, cut through ice, and take you to snowboard Valhalla. Pay attention to the waist width, because the standard sizes run a bit narrow and are optimized for a smaller boot. The wide sizes are more mid-wide, providing a good option for the size 11, 12 or 13 boots out there. If you've got a bigger foot or prefer a wider ride, check out the Algorythm or Pig Series.
Technology
HYBRID GLASS:
Triaxial on top, biaxial on base; balanced torsional flex and stiffness for better response with speed.
PERFORMANCE™ CORE:
High strength Aspen is combined with Bamboo and lightweight Paulownia wood to provide the perfect balance of strong and light.
CARBON SLIMERODS®:
RIDE's Slimerods® give already fun and playful boards the added liveliness to set them apart from other boards. Using strategic placement in the boards tip and/or tail, this technology adds pop without the stiffness generally associated with snappy boards. Made up of flat carbon rods that wrap a urethane slime-core, Slimerods® have carbon for massive pop and a slime-core to smooth out the landing. Available in 2 levels: Slimerods® 1.0 & 2.0.
SLIMEWALLS®:
RIDE's exclusive Slimewalls® are forgiving and ductile, absorbing impacts rather than defending against them. Just like your skate wheels, the urethane in Slimewalls® smoothes the interaction with the snow, wood or metal surfaces you may ride on. On top of all that, these babies are virtually indestructible, the most durable sidewalls in snowboarding.
CARBON ARRAY LAMINATES:
This power distribution technology provides total board control in every stance location. Widespread carbon stringers placed at the binding zone gather input from any stance width and all pressure angles. Rider input is then channeled to the opposing contact point for maximum board control. Offered in two levels of technology, 3 & 5.
IMPACT PLATES LAMINATES:
Added underneath each binding area to improve compressive strength and prevent board breaks where it matters most. Offered in two levels, Single and Double.
QUADRATIC SIDECUT:
Blending of three radii to improve turn initiation/exit while providing the best grip possible. This design is uniquely formulated for each model based on its shape and riding style.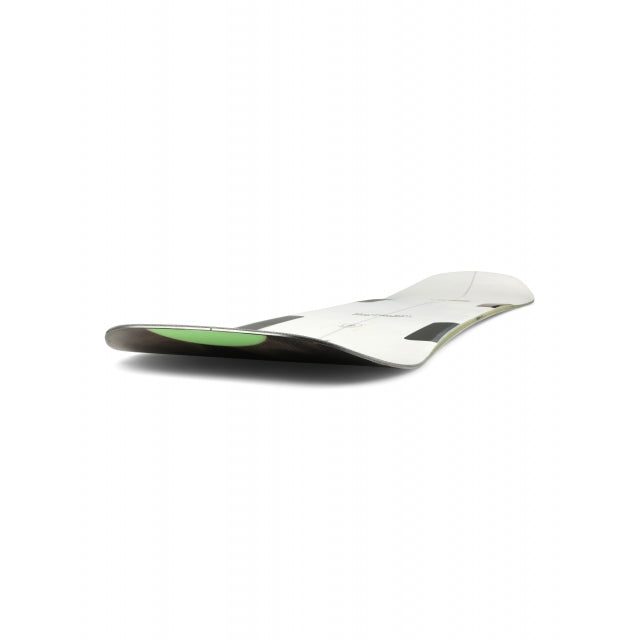 This product has no reviews yet.