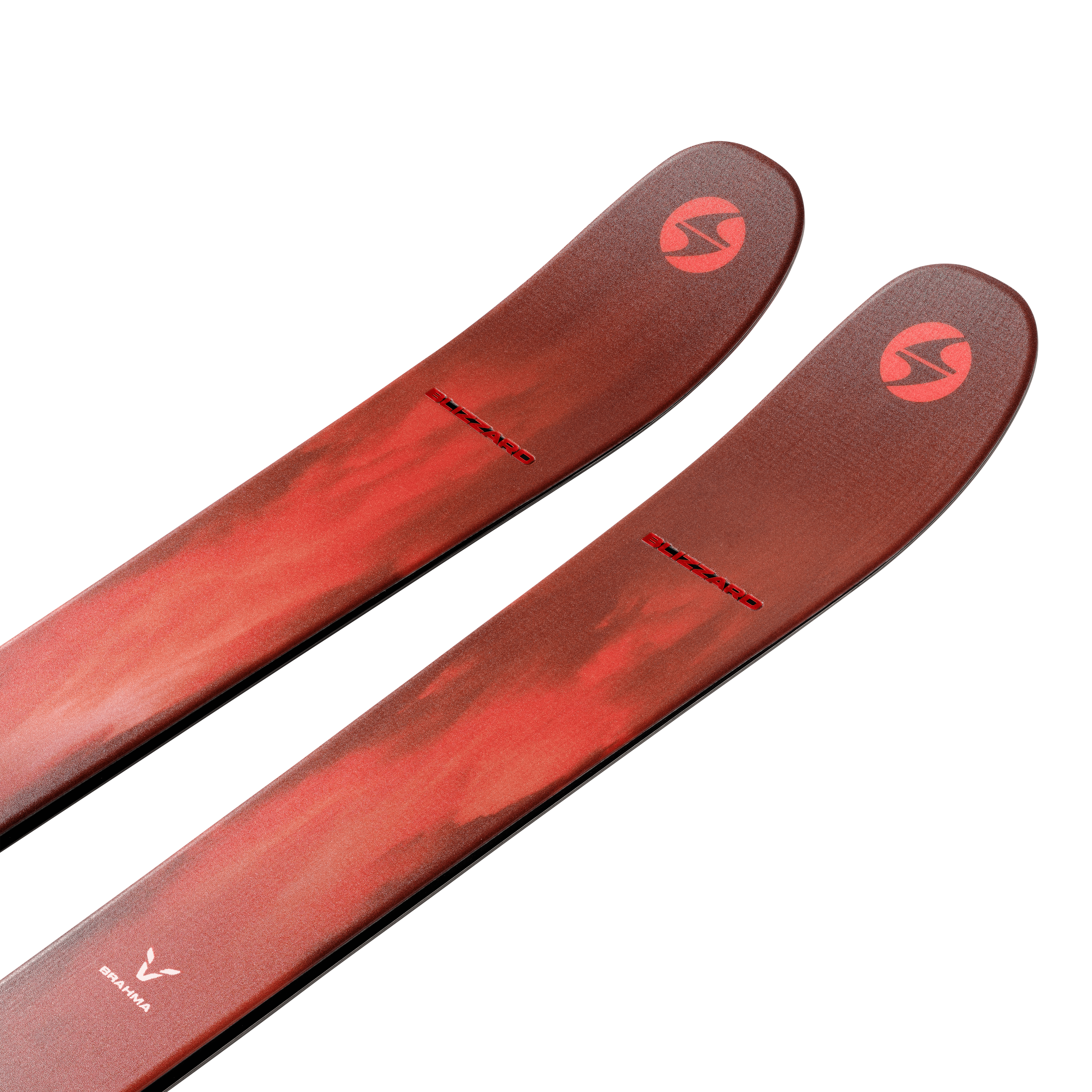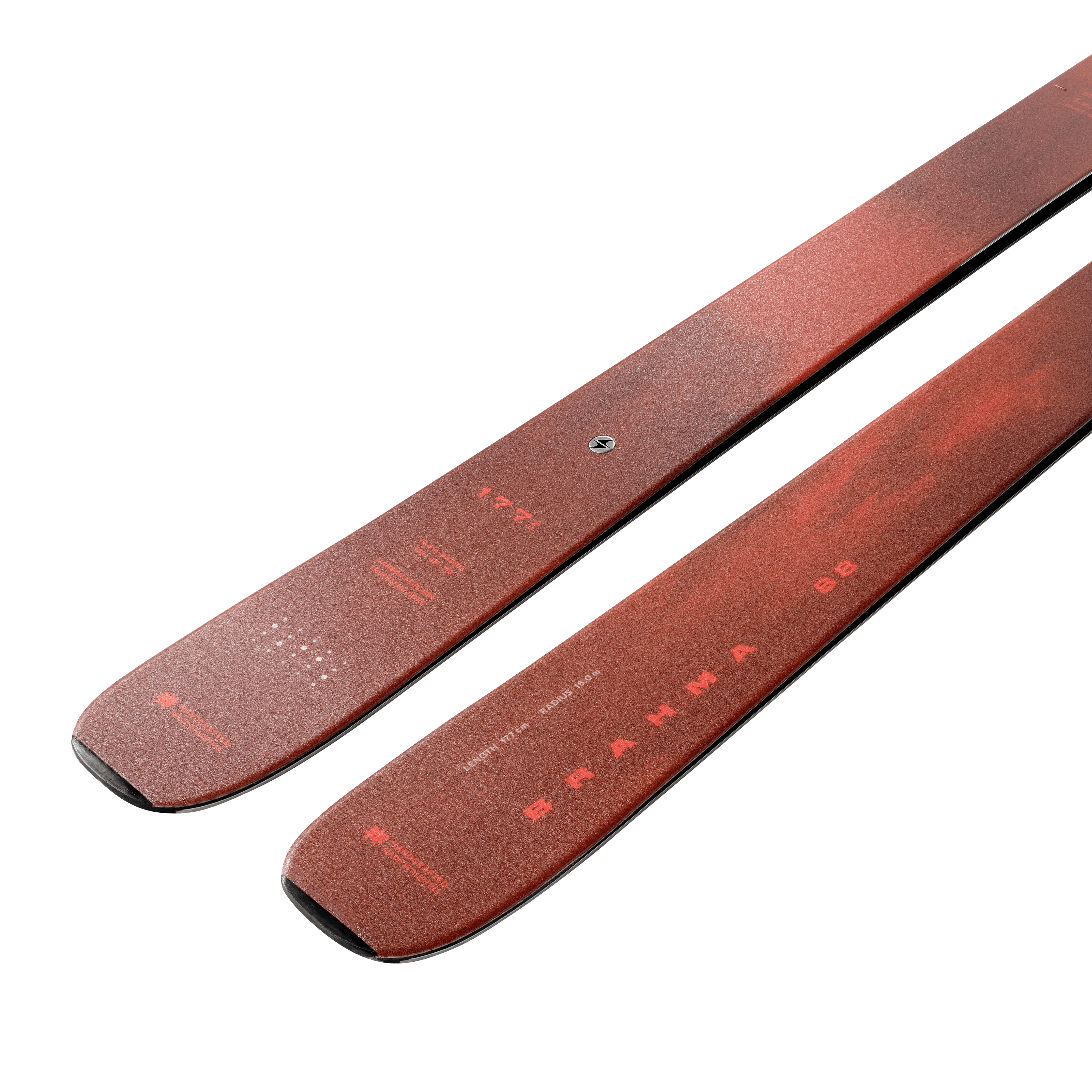 2024 Blizzard Brahma 88
---
We define all-mountain as a skier who doesn't color in the lines. It's more of a philosophy, a sense of freedom to ski whereever you want on the mountain. The Brahma 88 will give you the ability to seize the snowpack throughout the most frigid temperatures and firm conditions. Compared to its wider brethren in this category, the Brahma 88 utilizes its TrueBlend Woodcore, two sheets of metal and reduced rocker profile for a better grip on harder snow but is versatile enough for a variety of snow conditions. This ski will take the energy you give it and transfer that power into the snowpack, so you can rip down the mountain with confidence and ease. As the day's smooth terrain gets eaten up by hungry skiers, the Brahma has the backbone to ski efficiently through chopped up crud, which means you'll be skiing longer (and stronger) than everyone else. Enjoy the day - all day, ski the Brahma.
TRUEBLEND ALL MOUNTAIN WOODCORE
AN EXCLUSIVE BLEND OF WOODS PROVIDING 3 AREAS OF DENSITY
HIGH DENSITY WOOD STRINGERS
The TRUE BLEND WOODCORE technology is made of a blend of two different woods. The high density wood stringers are built into the ski wood core.
By modifying their length and number, we can control the flex very precisely.
Harder flex in the center where you need more strength and softer in the tip and tail for more forgiveness and an easy power release.
THE RIGHT FLEX WHERE YOU NEED IT
Thanks to the True Blend WoodCore technology we are able to control the flex precisely through the whole length of the ski, maintaining the desidered behaviour the same for all sizes.
LENGTHS(cm) /
RADIUS(m)
165/14 , 171/ 15 , 177/ 16 , 183/ 17.5 , 189/ 19
CORE +
KEY MATERIALS
Trueblend All Mountain Woodcore
CONSTRUCTION
2Ti Flipcore Sandwich Full Sidewall
This product has no reviews yet.