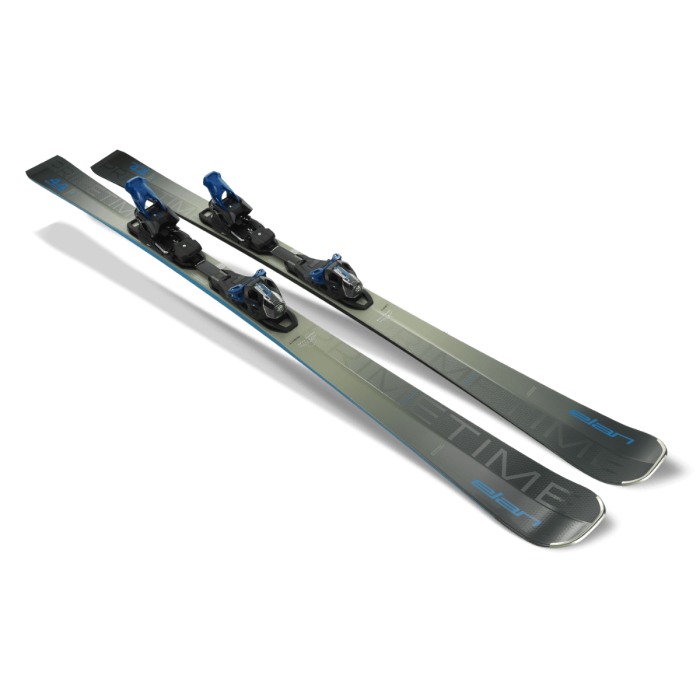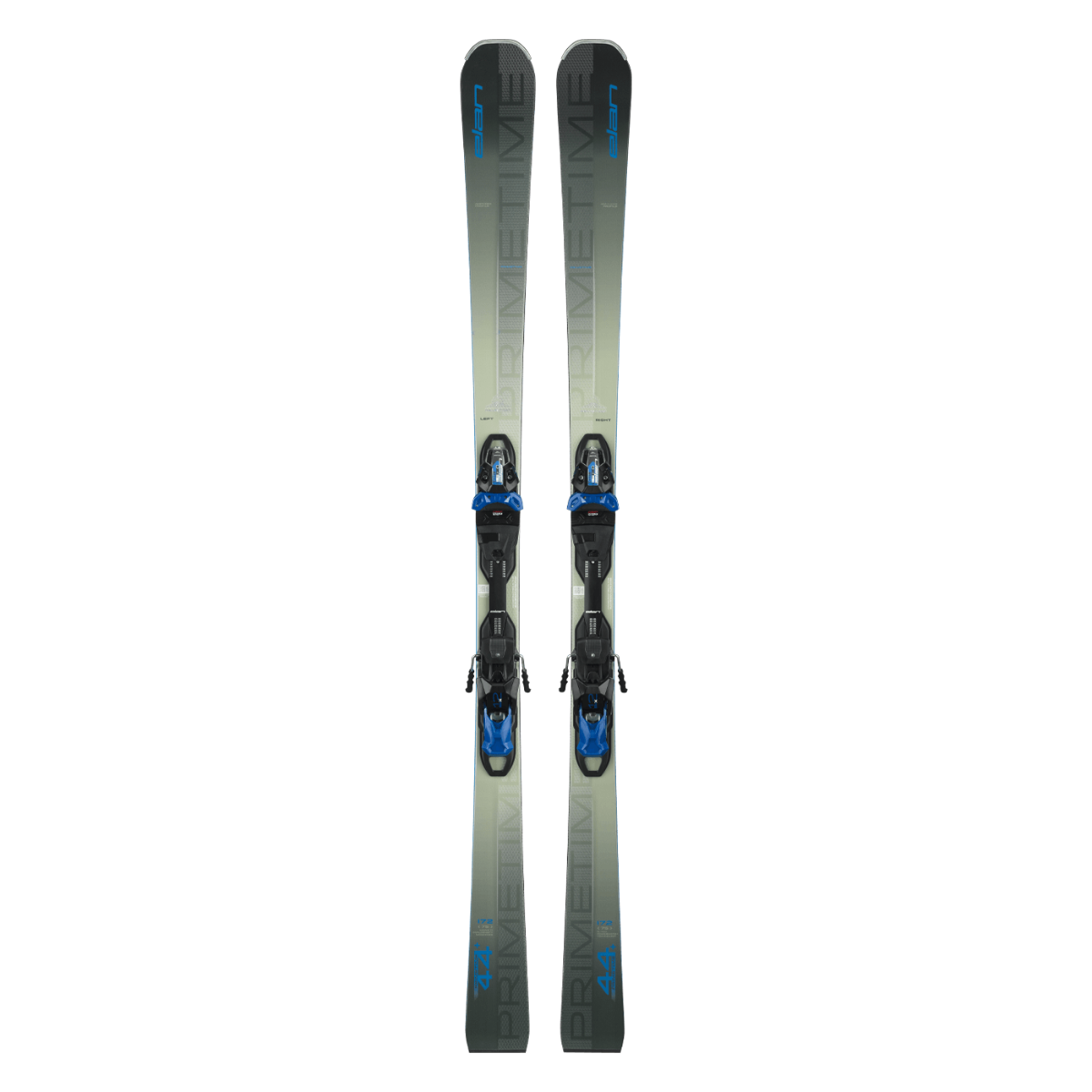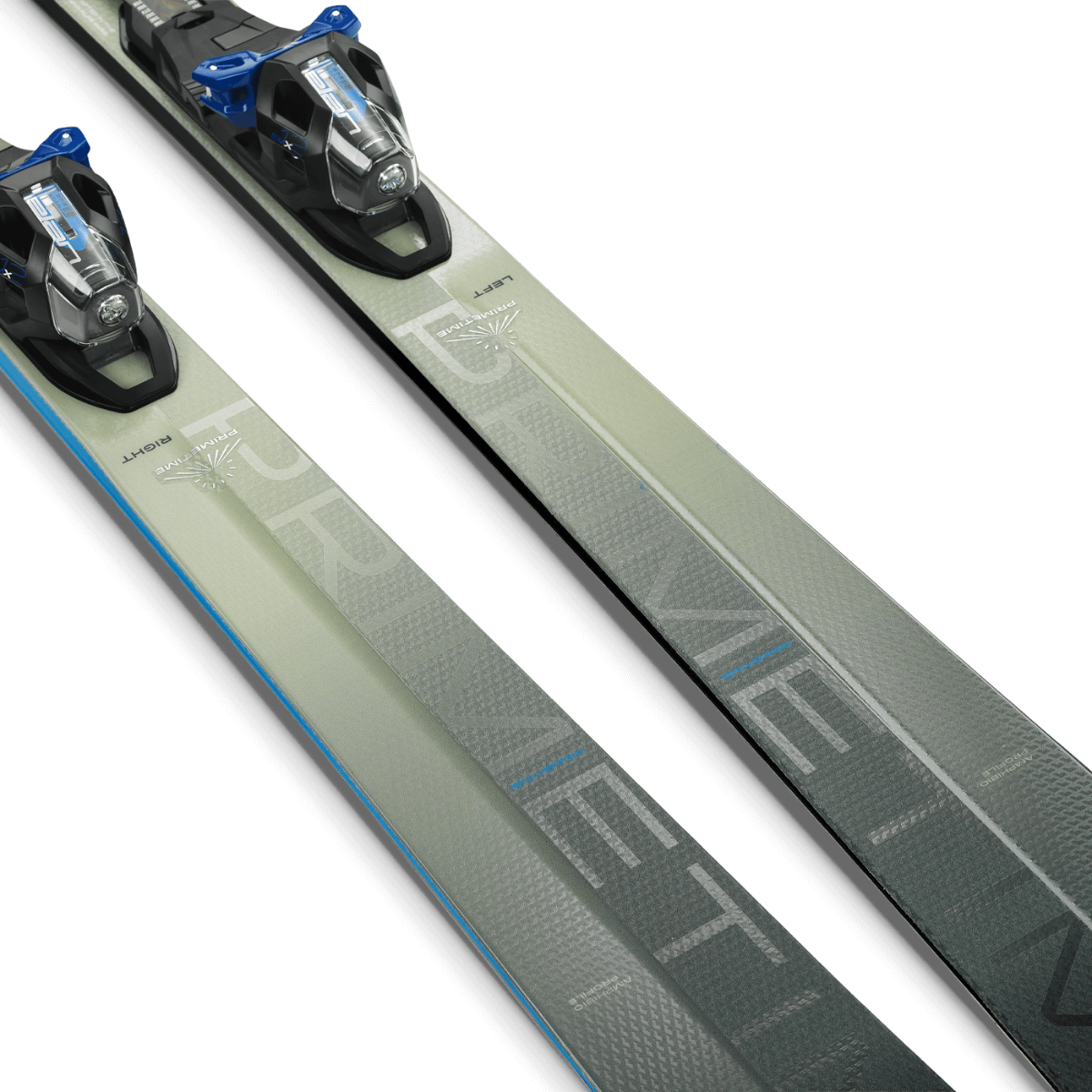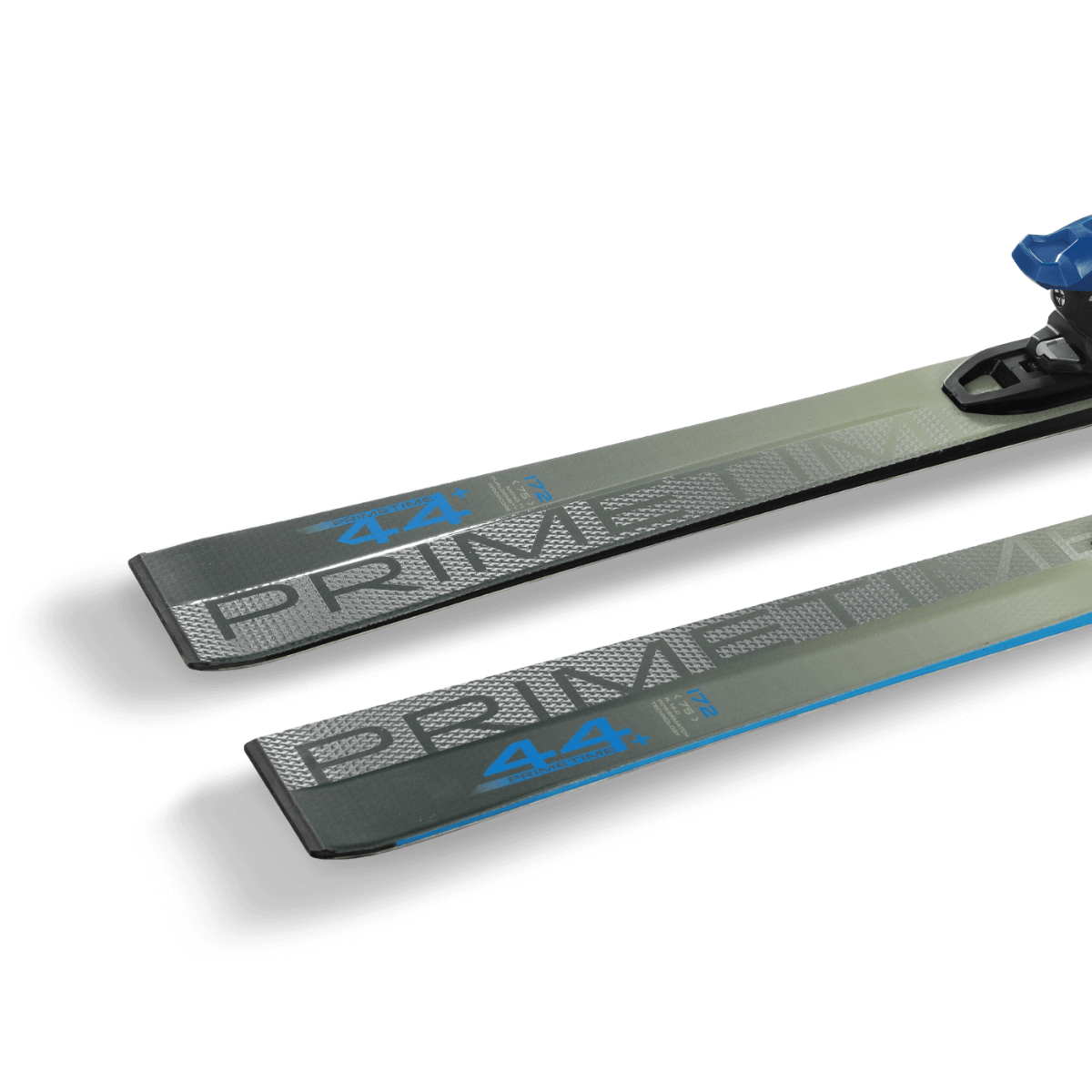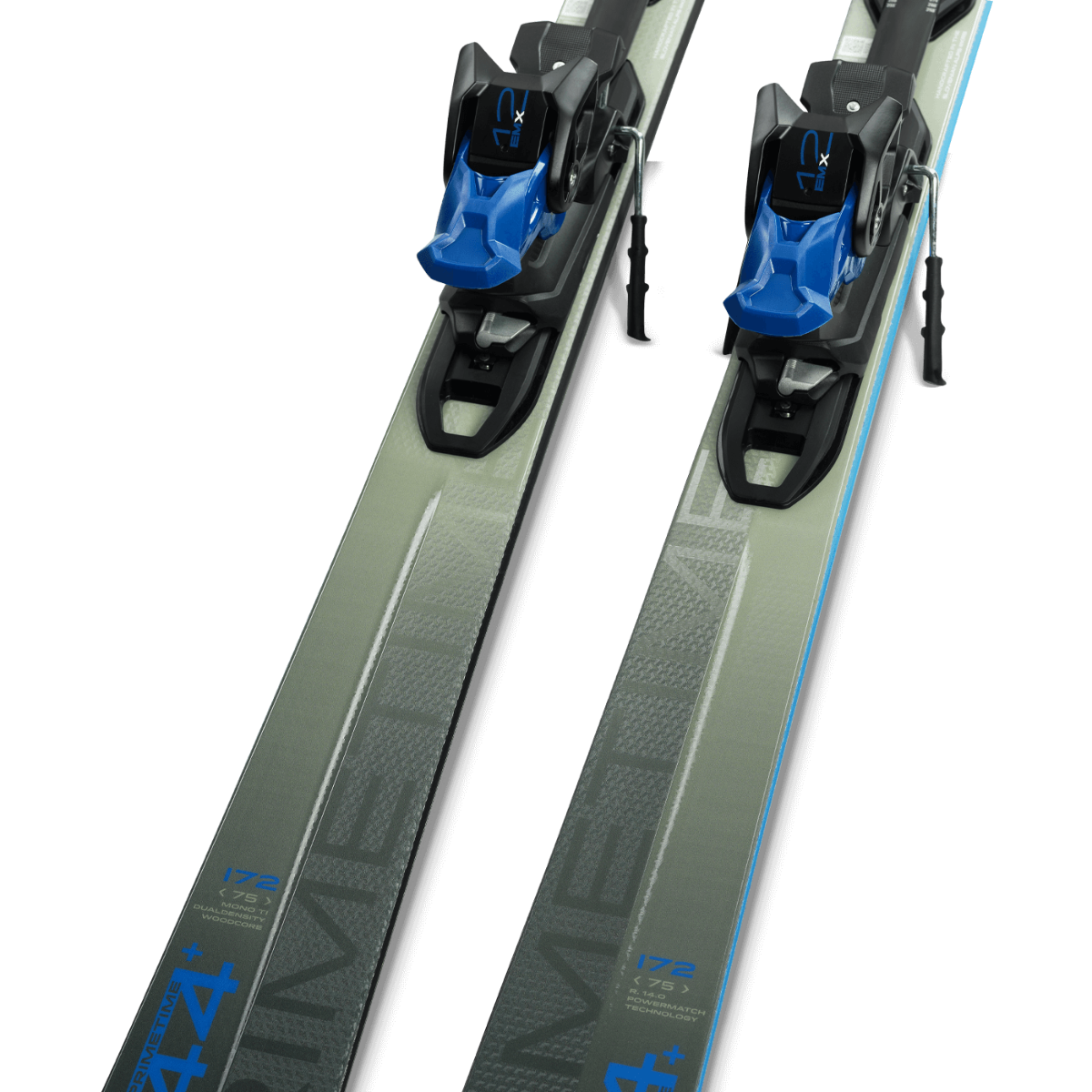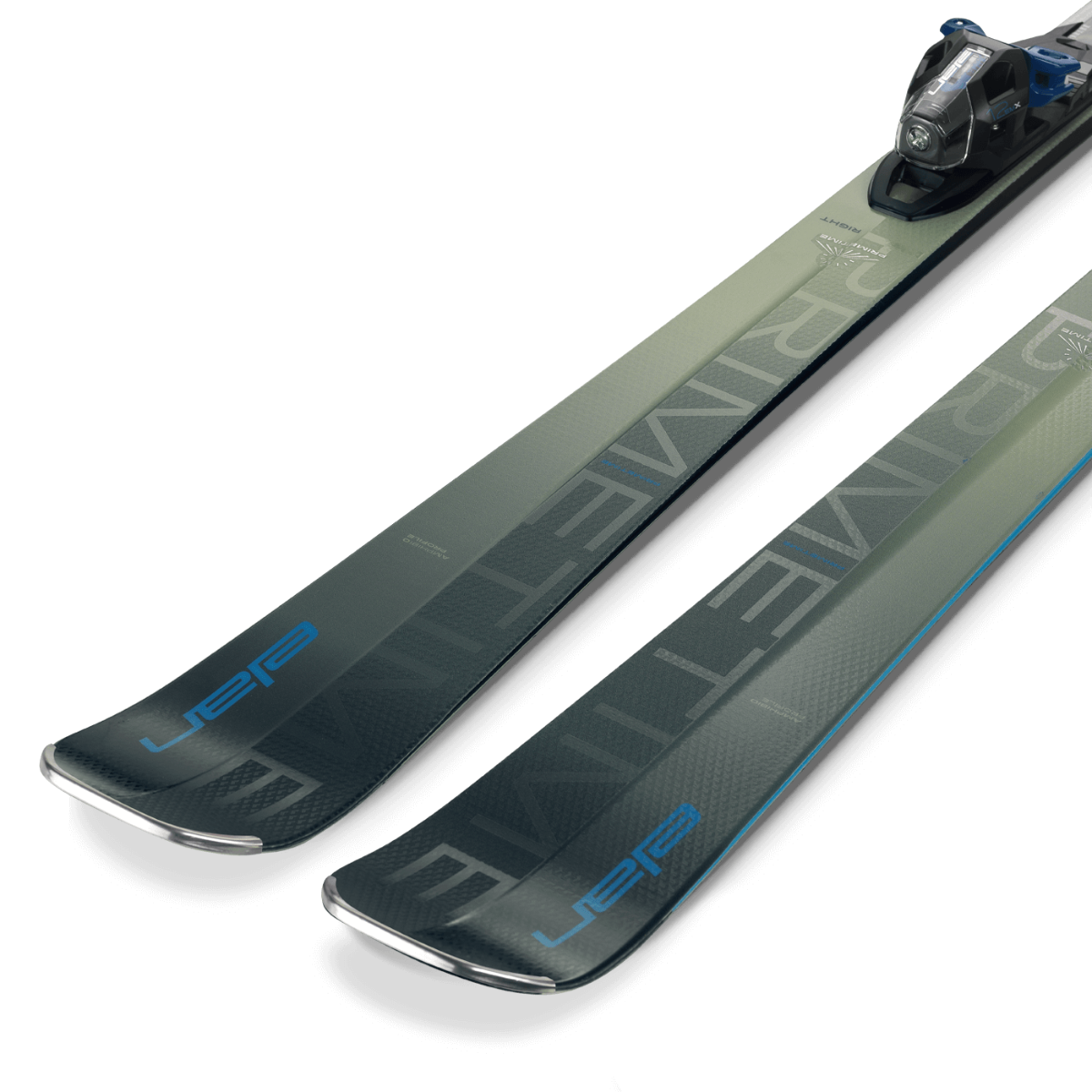 2024 Elan Primetime 44+ Fusion X Protector 13.0
---
Primetime 44+ sits on a slightly wider platform for increased support and balance, and delivers effortless accessibility to power without sacrificing agility for a fun and playful ride.
Enjoy effortless, energetic carving with the benefit of a slightly wider 74 mm platform for support and balance, while retaining agility thanks to a shorter turn radius. Primtime 44+ is designed with PowerMatch Technology which matches ski construction with how skiers power the edge, for seamless energy transmission. Amphibio Profile is enhanced by a Dual Density Woodcore which puts dense wood and a thicker profile along the inside edge, and a thinner profile with lighter wood along the outside edges, resulting in a ski that has the perfect amount of power, stability, and rebound with intuitive maneuverability and smooth tracking. A Mono Ti layer gives additional support and smoothness, and the newly redesigned Fusion X binding system has a free flexing feel with an elevated toe for improved balance. Designed for skiers seeking easy to harness performance in a wider piste ski, Primetime 44+ delivers the right blend of both.
KEY CHARACTERISTICS
Faster Edge to Edge
Powerful Rebound
Precise Edge Grip
Enhanced stabillity and support
Advanced to expert skiers
This product has no reviews yet.