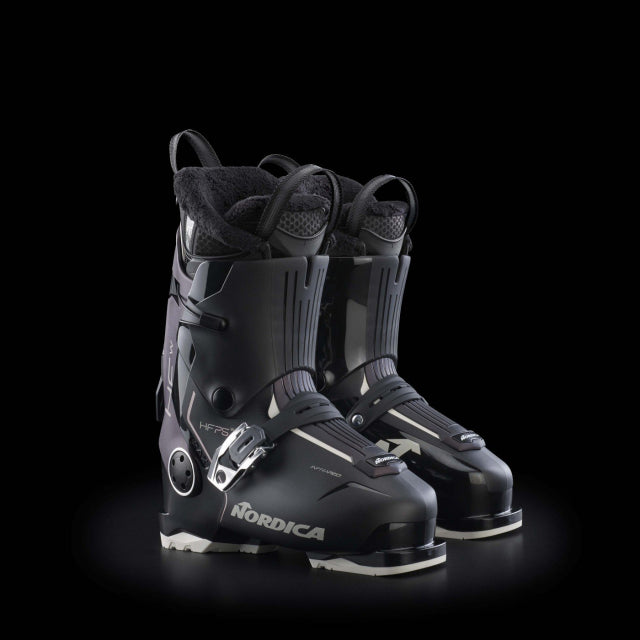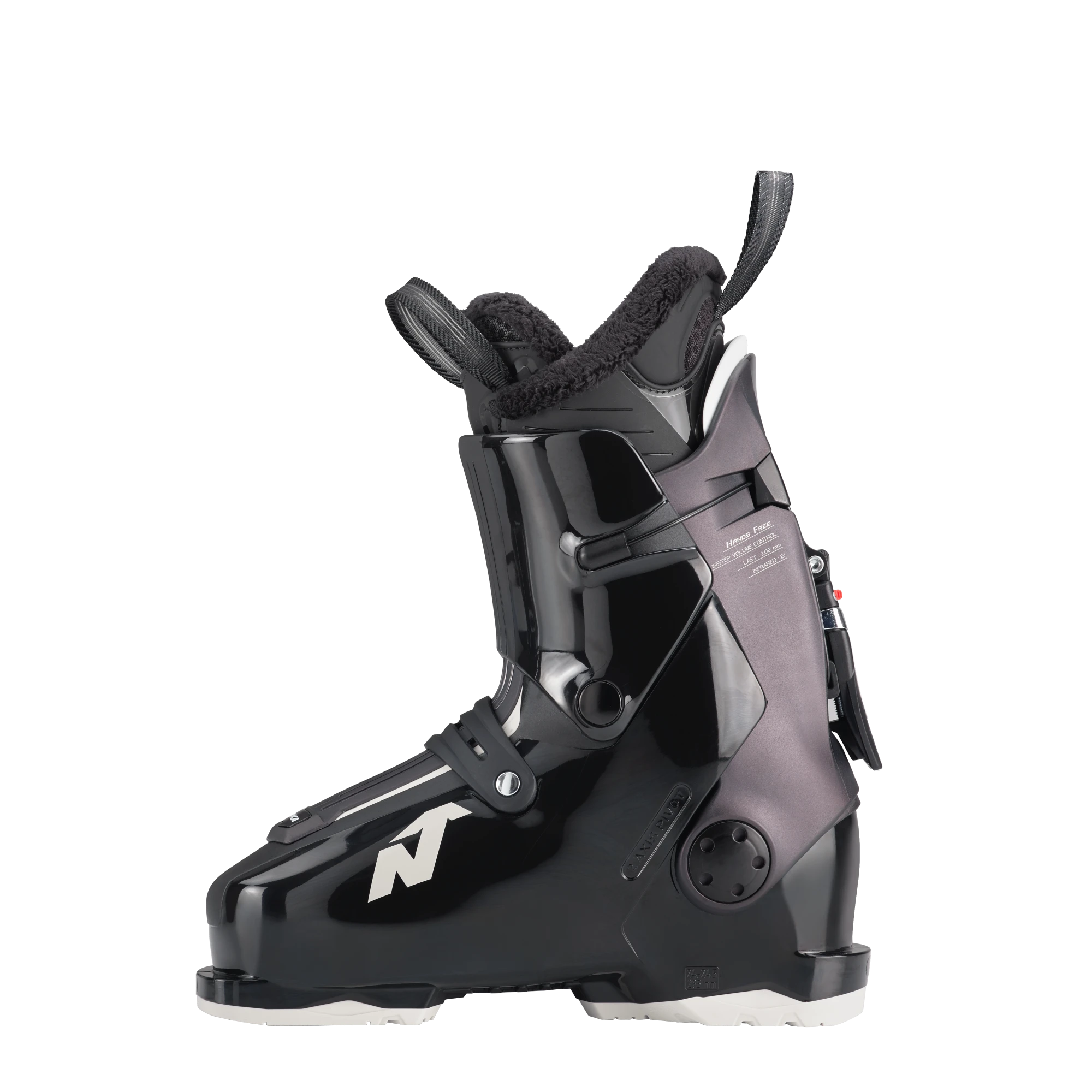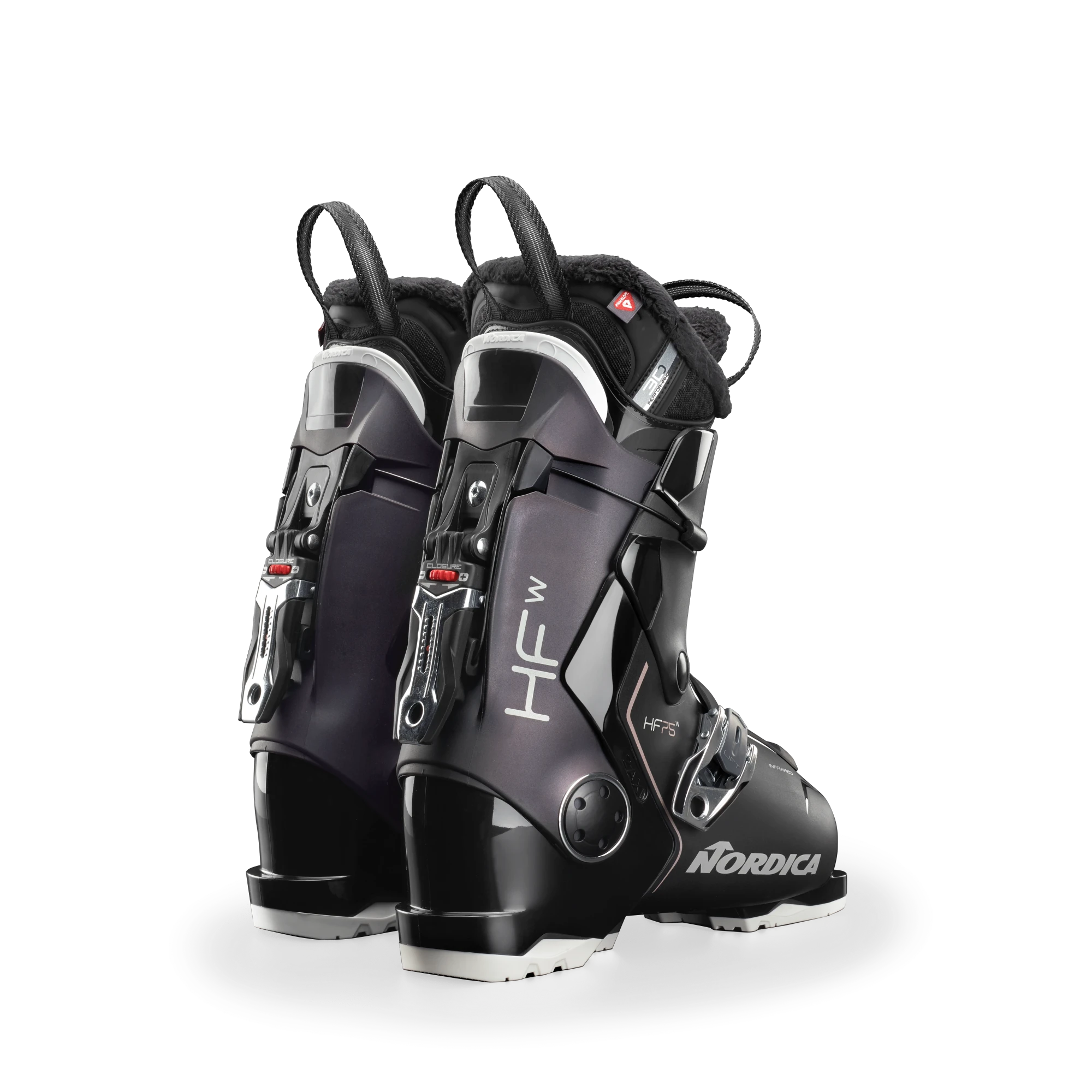 2024 Nordica HF 75 W
---
Nordica's HF 75 W ensures nothing gets in the way of your love for skiing. Designed specifically for those who want to skip the hassle of buckling their boots, it stands to simplify your skiing experience. The HF 75 W provides a unique blend of comfort, performance, and convenience. Nordica's revolutionary Back Buckle Closure System uses a hands-free design that makes getting in and out of your boots as easy and intuitive as sliding into your favorite slippers. For additional comfort and even greater control, the HF 75 W sports a high performance liner. And for a fit that's truly personal, the liner and shell can readily be customized. Season after season, keep on skiing with Nordica's HF 75 W.
SPECS
Last:
102
Flex:
75
Volume:
MEDIUM WIDE
WEIGHT:
1.58 kg
FEATURES
Size Range:
23.5 - 27.5
Soles:
5355 PU Extra-Grip
Shell:
PU
Cuff:
PU
Liner:
3D Performance Fit W Primaloft®
Buckles:
Multifunction System;1 ALU
HF BACK BUCKLE CLOSURE SYSTEM
Light, good looking, but especially sleek and well designed. The monolock buckle has never been so intuitive: it's just a matter of pushing it down with your foot and you are ready to ski. At the end of your day, you can use your pole or the special poles we designed perfectly matching the HF buckle to open the back buckle while you remain standing, without having to bend over.
HF EASY ENTRY SHELL
HF line presents the Easy Entry Shell, a system which allows the boots to open 40 degrees, so your foot slides right in.
easier to step into
easy to get out
comfort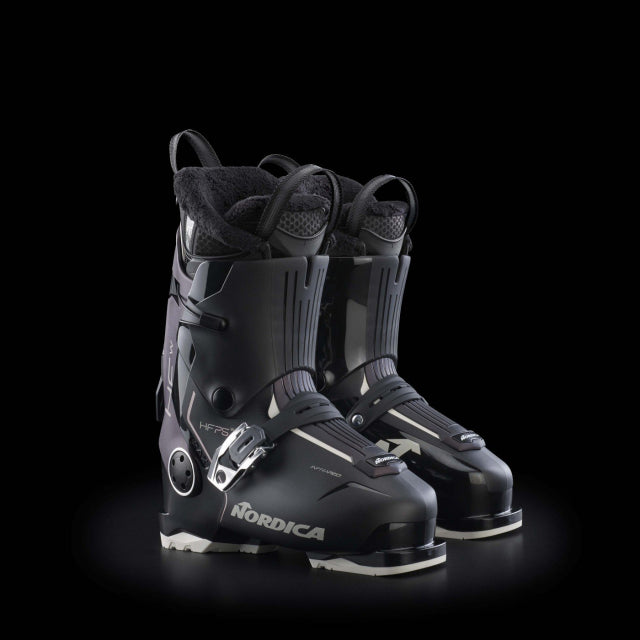 This product has no reviews yet.