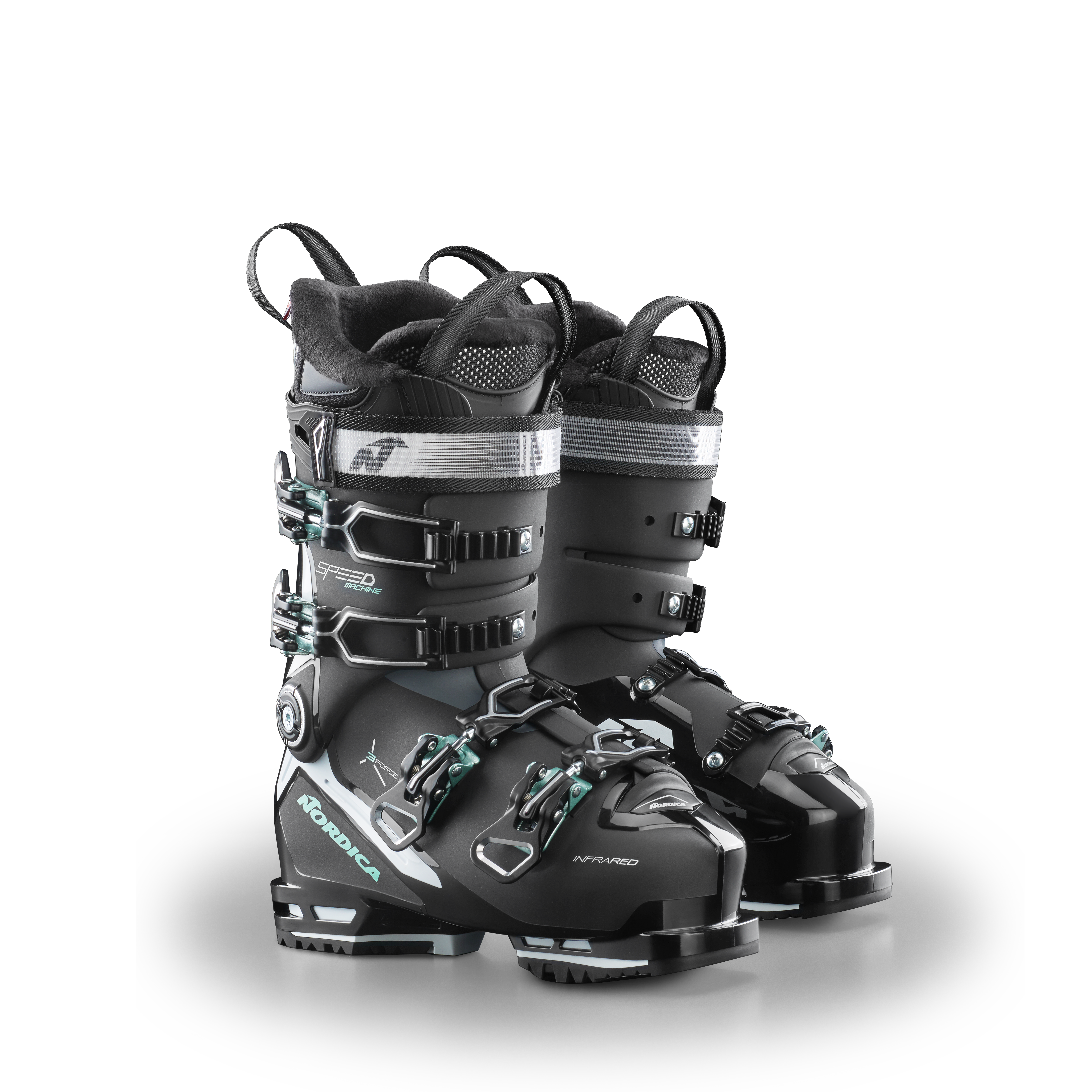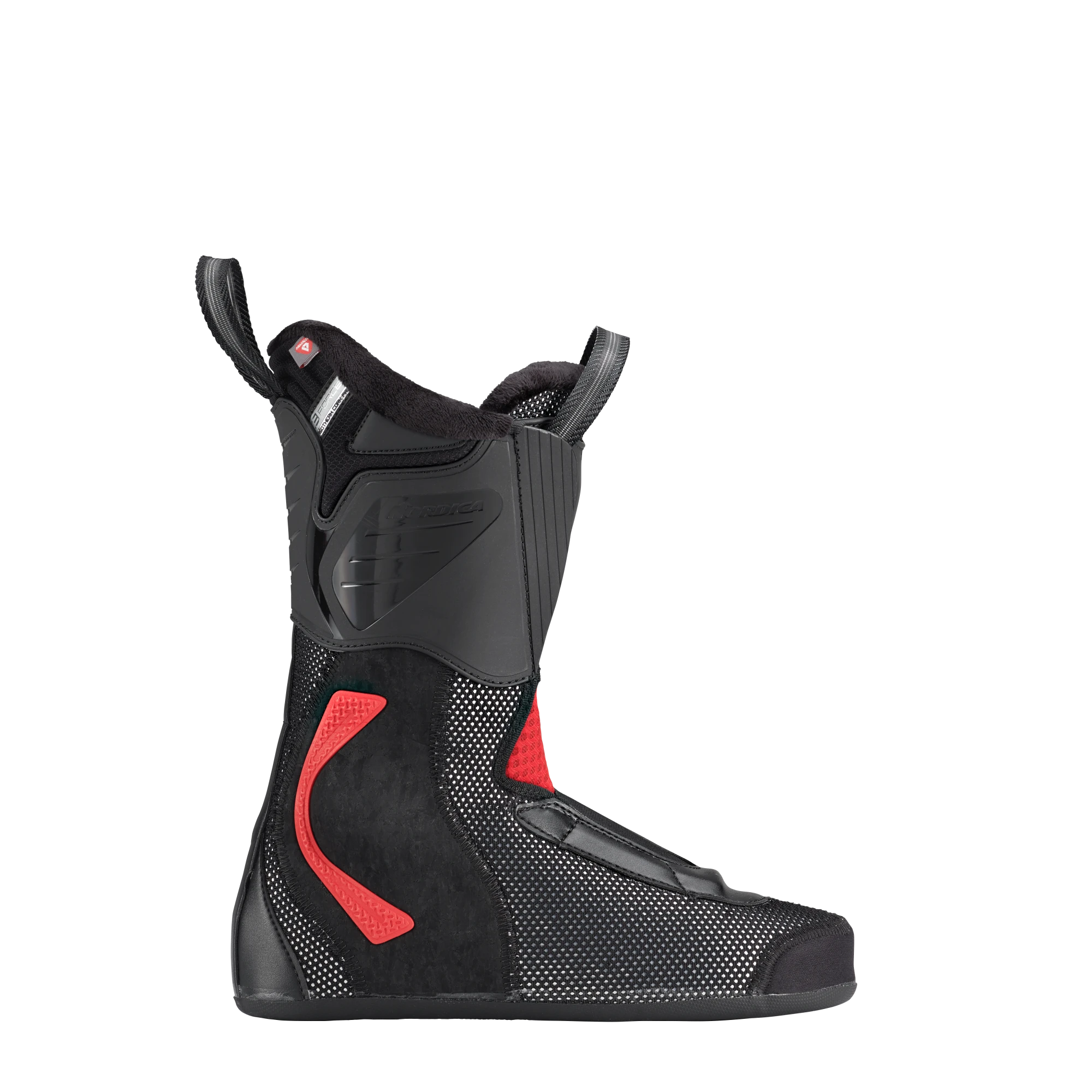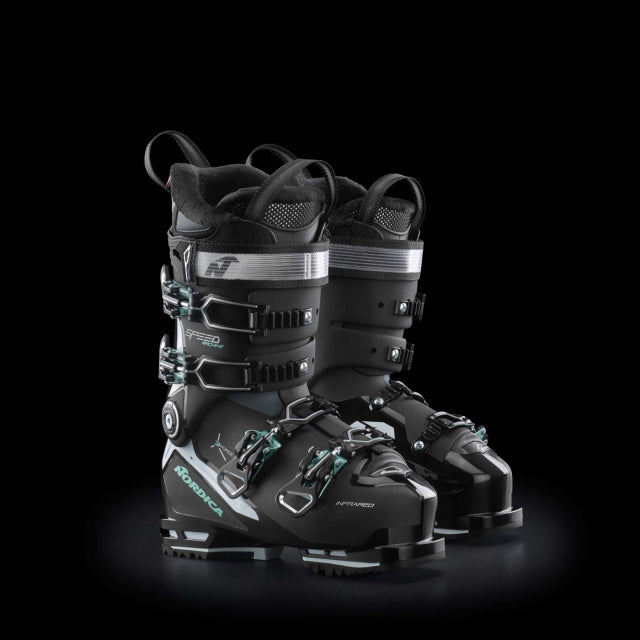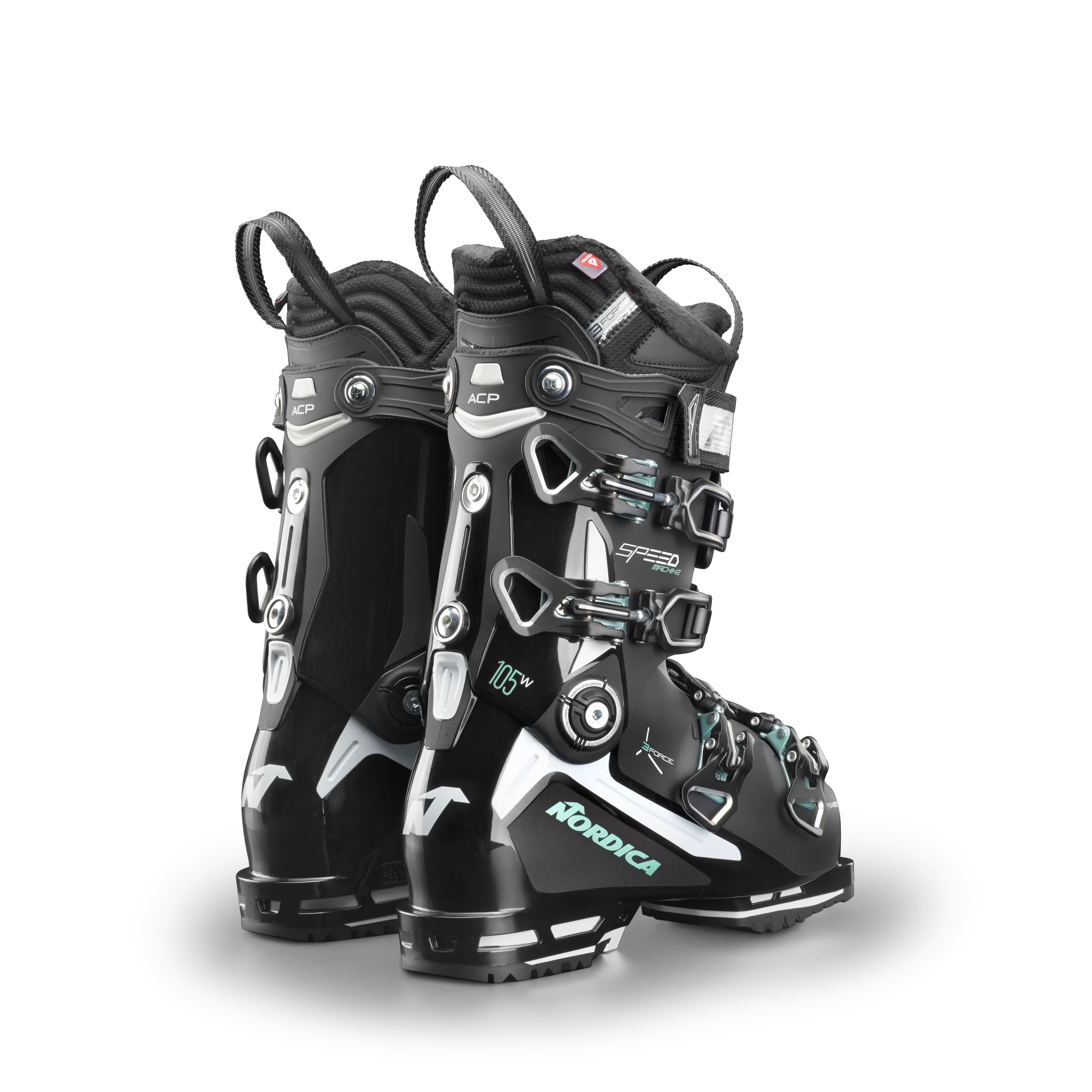 2024 Nordica Speedmachine 3 105 W GW
---
Nordica's 20 years of Speedmachine performance and comfort continues with the introduction of the Speedmachine 3 105 W, designed to provide the perfect integration between lower leg, liner, and shell for the best ski driving experience. Nordica's new 3Force Technology liner uses customizable black cork, Primaloft insulation, and an adjustable tongue to powerfully and comfortably drive lower leg and foot inputs to the shell. Built around a 100mm last, the 3Force Technology 3D shell consists of a hard plastic honeycomb structure for stiffness and precision triple injected with softer plastics for comfort and fit. Infrared Technology allows bootfitters targeted customization only where needed with no damage to liner or shell, and Nordica's ACP (Adjustable Cuff Profile) fits a broad range calve sizes. The new Speedmachine 3 105 W was built to take on anything skiers or the mountain can throw at it. Powerful, comfortable and fun.
SPECS
Last:
100
Flex:
105
Volume:
MEDIUM
WEIGHT:
1.7 kg
FEATURES
Size Range:
22.5 - 27.5
Soles:
Gripwalk Extra-Grip
Shell:
Bimat PU
Cuff:
PU
Liner:
3D Cork Fit W Primaloft®
Buckles:
2 Micro ALU;2 Micro ALU
3FORCE TECHNOLOGY
Nordica's 3 Force technology maximizes the transmission of energy from the leg and foot to the liner and shell for unrivaled power and control.
comfort with more control
greater power and efficiency
stronger lateral transmission
3FORCE EVA REINFORCEMENT
By strategically positioning EVA reinforcements of varying durometers throughout the liner, Nordica's 3 Force technology maximizes precision, support, and the lateral transmission of energy.
greater precision and control
improves lateral energy transmission
refined comfort and support
3FORCE HONEYCOMB SHELL
To reimagine how a boot performs, we had to first reimagine how it's constructed. Nordica's 3 Force Honeycomb construction pairs a light yet stiff frame that's especially responsive with a cuff and shell composed of a softer plastic. This enhances the boot's fit and comfort while increasing performance and reducing weight.
greater power with less weight
maximum support and response
enhanced fit and comfort
GRIP WALK SOLES
Today's skier demands a ski boot that is more and more comfortable and offers technologies that make walking in their boots easier than ever before. Nordica Gripwalk® is an easy walking rocker sole interface that is ready to fit into the Marker Gripwalk® bindings and other similar systems available in the market. Nordica Gripwalk® Soles are 9523 geometry and should not be used with Traditional Alpine Bindings.
great grip on different terrain
easy walk
3D CUSTOM CORK LINER
3D Custom Cork Liner is equipped with the natural cork material which covers the heel surface, an essential part in providing lateral transmission. This responsive material also provides thermal insulation, keeping your feet always warm and dry. Lastly, it's easily customizable to reach the best fit and precision.
precise custom fit
increases warmth
shock absorption
increases control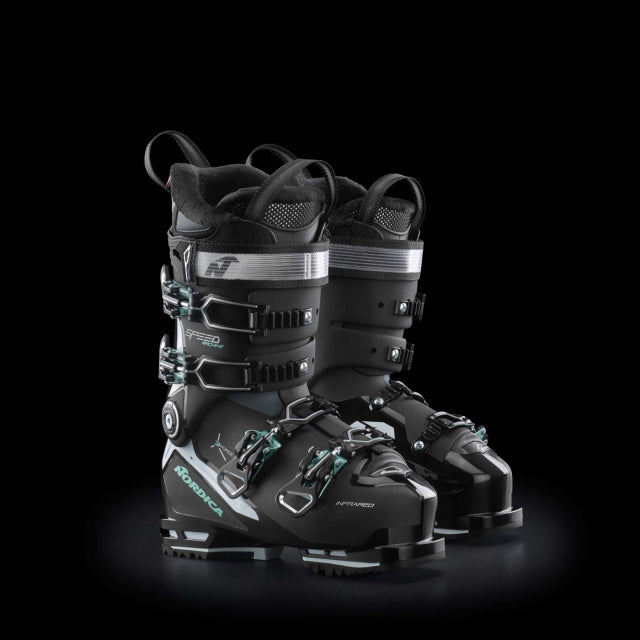 This product has no reviews yet.