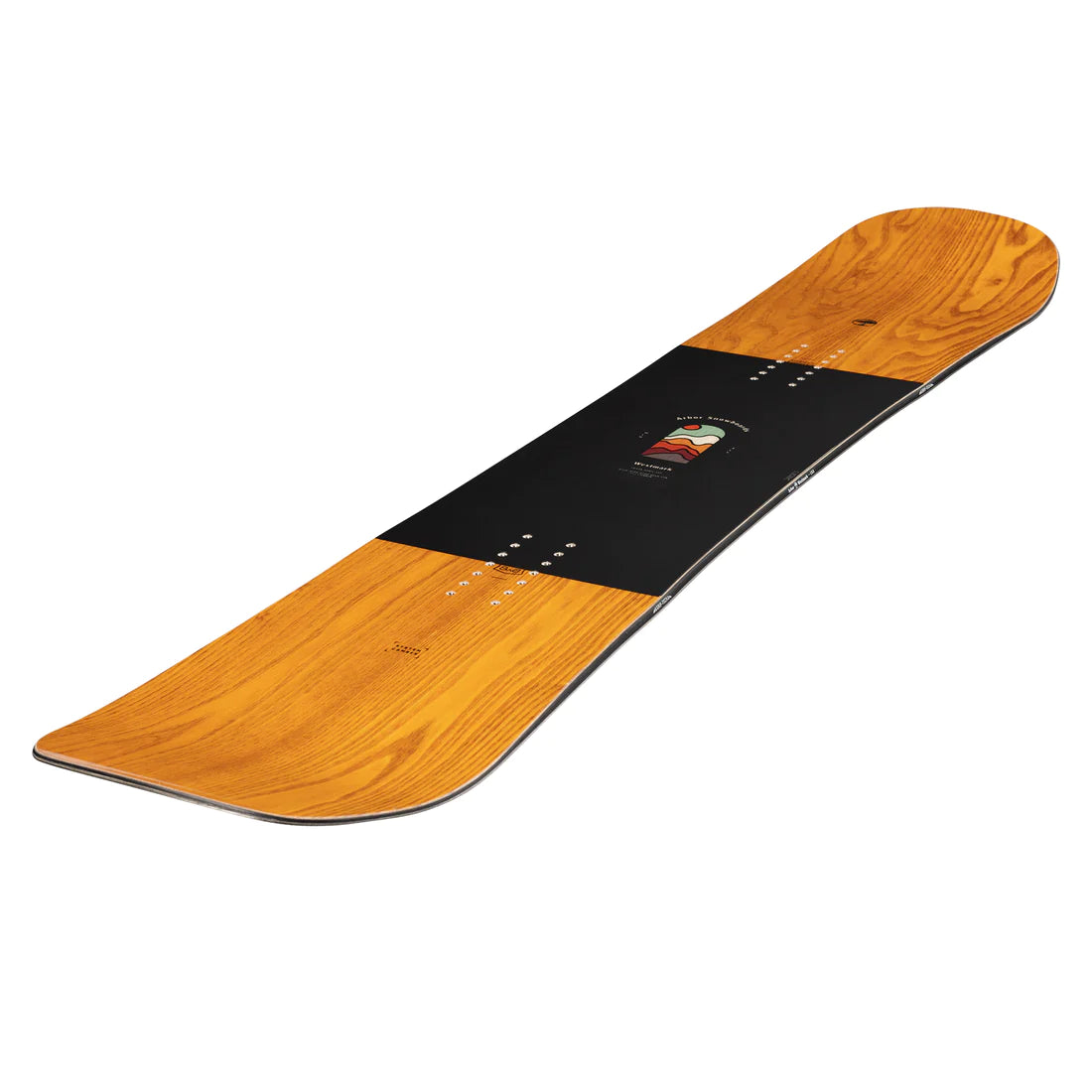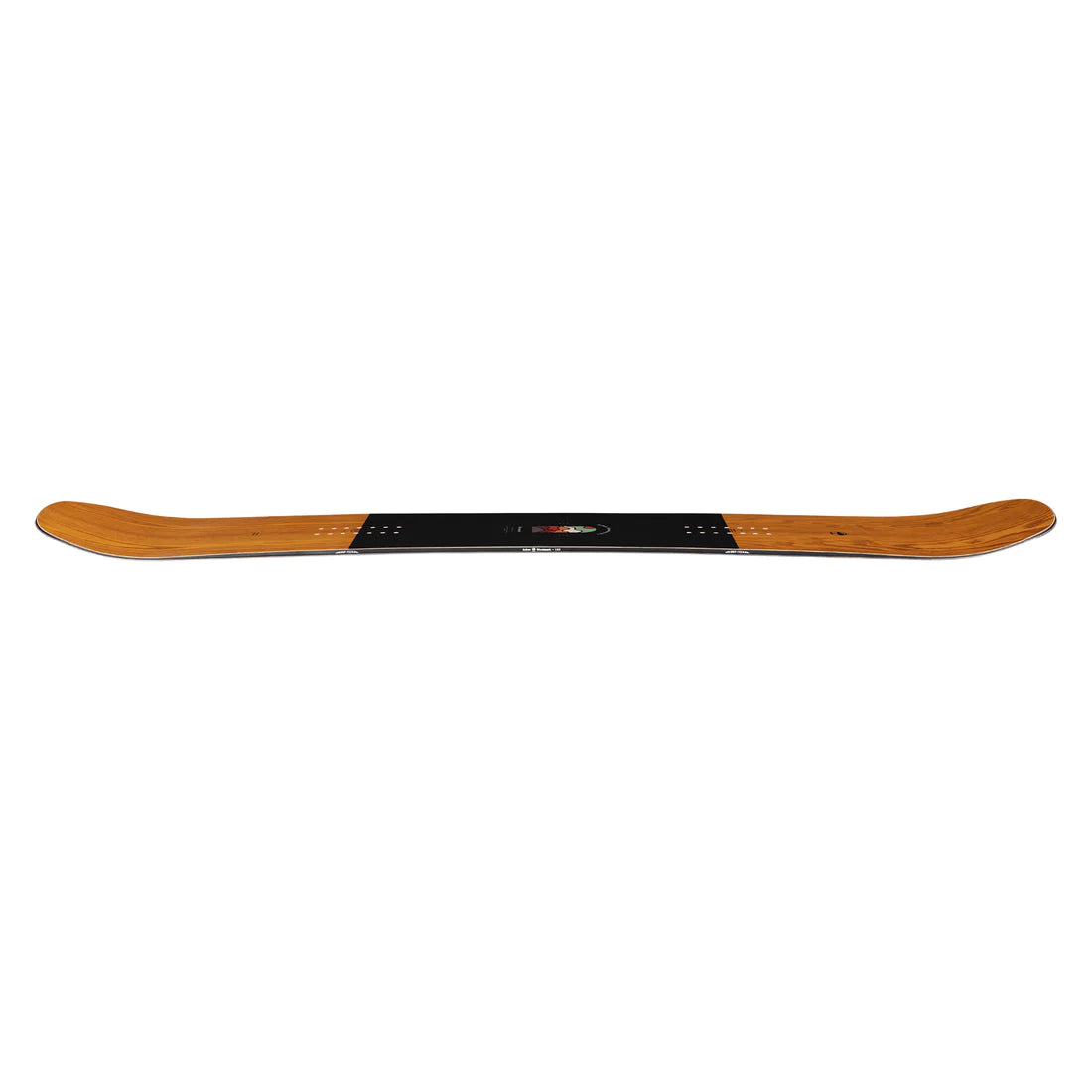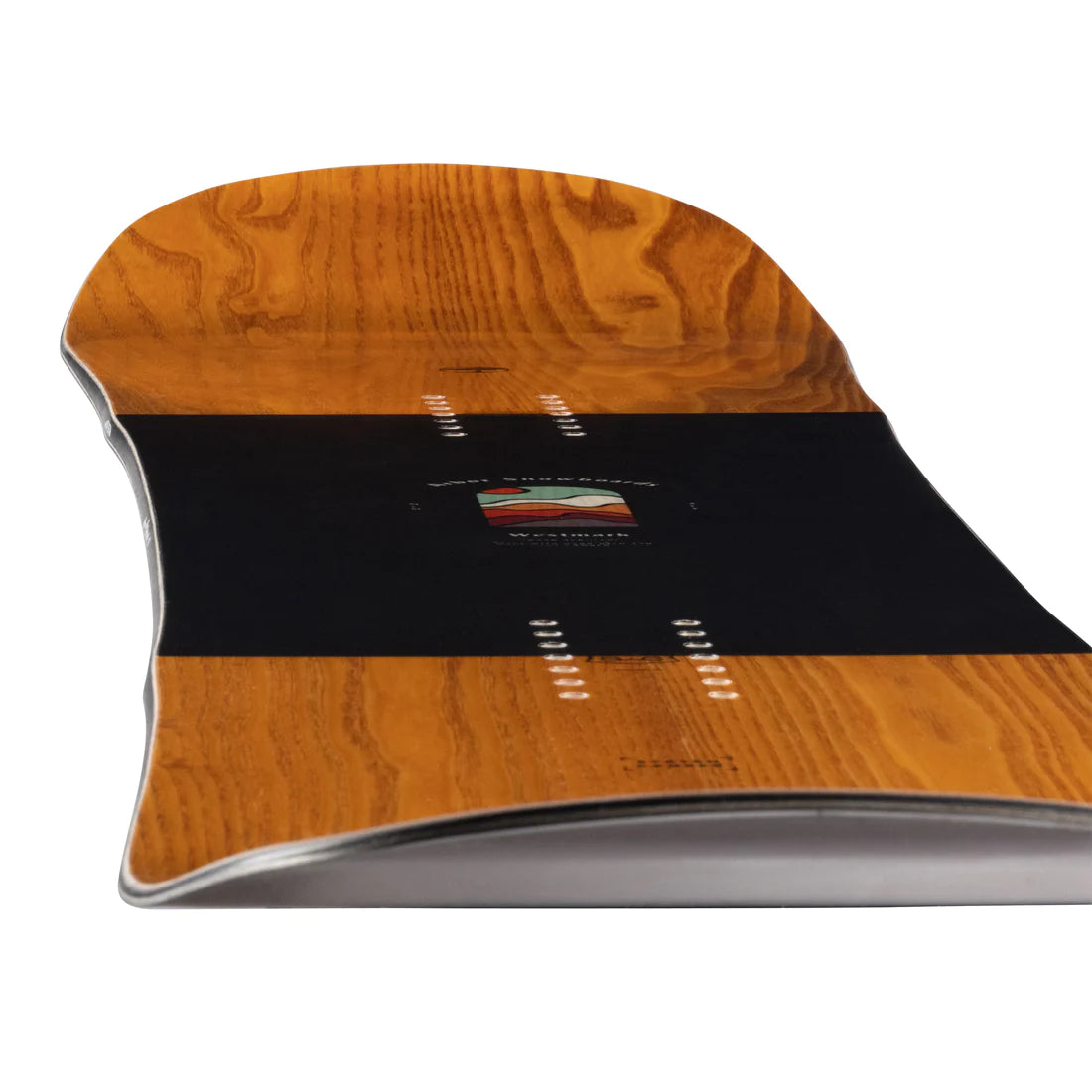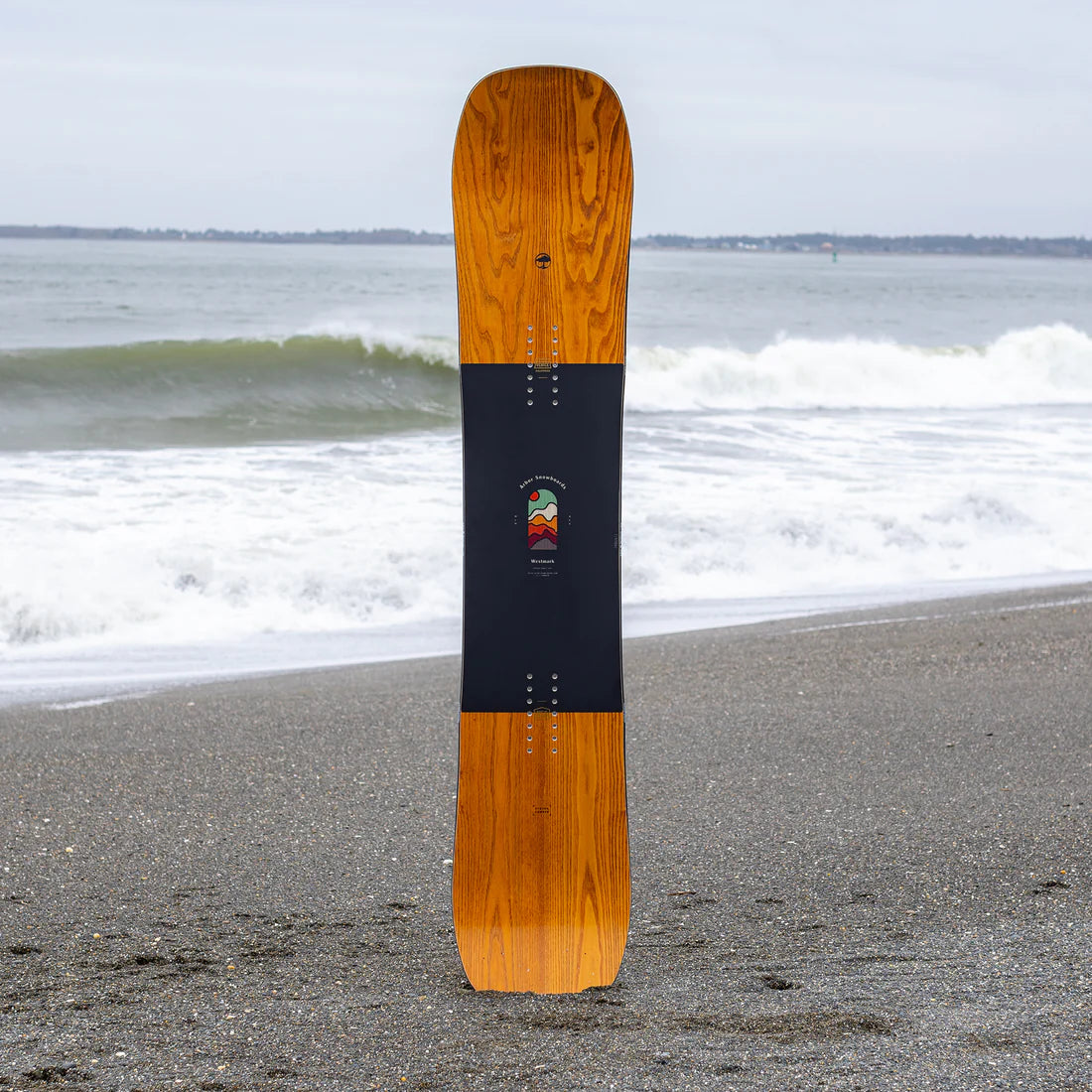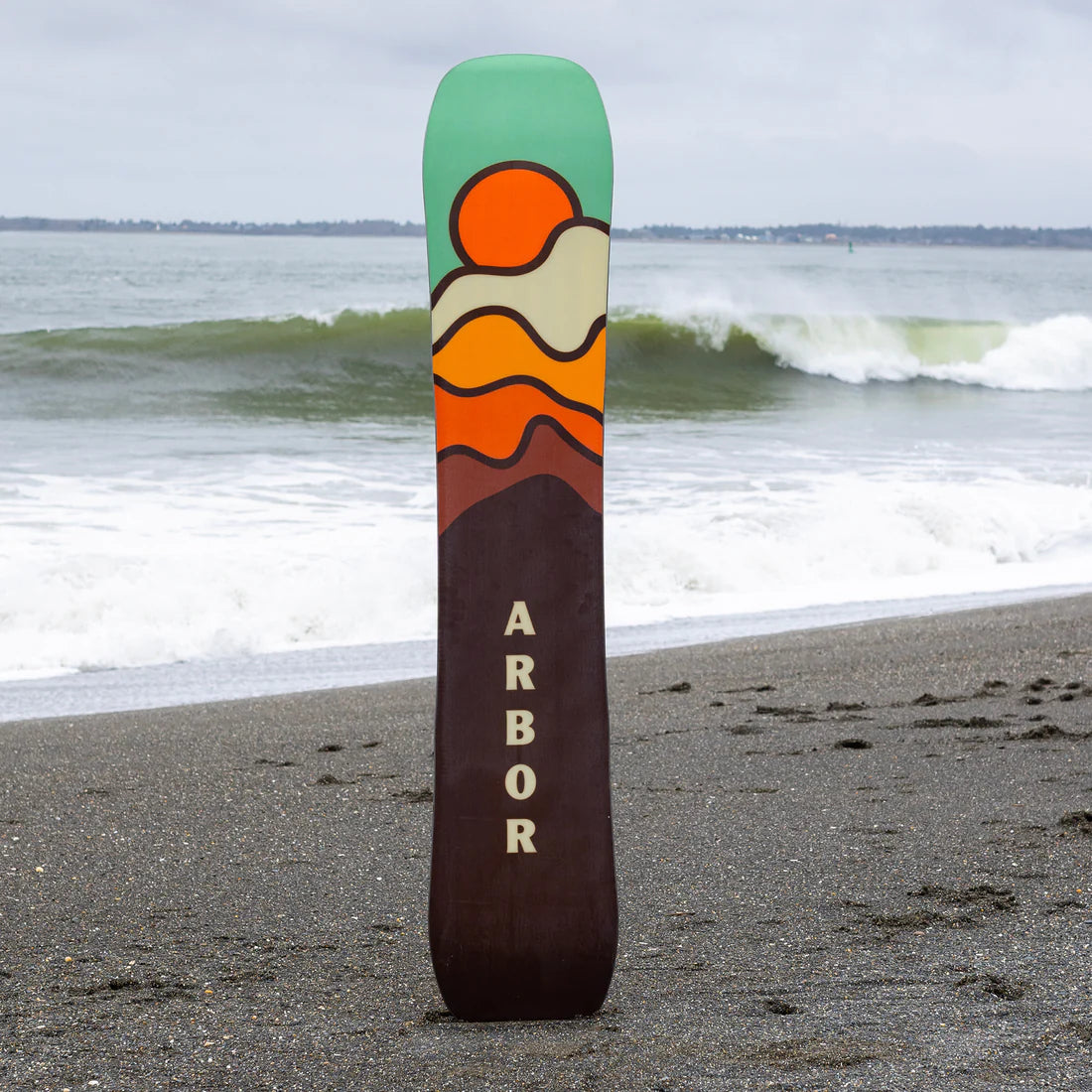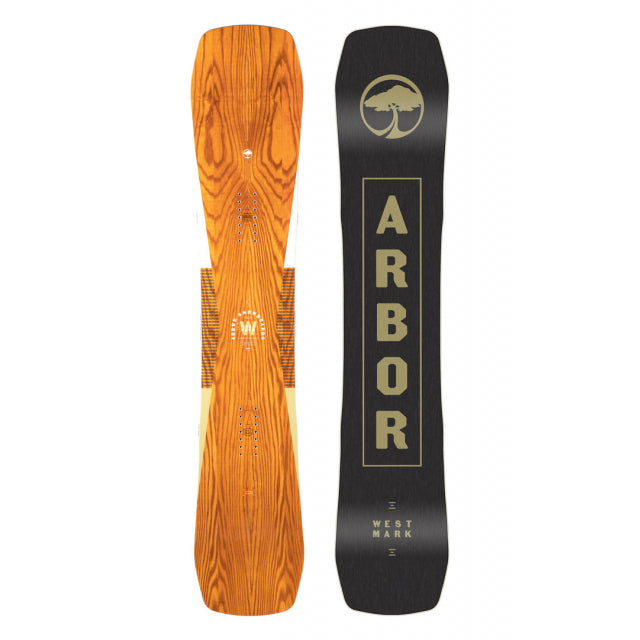 2024 Arbor Westmark Camber Frankapril Snowboard
---
The Westmark is your key to freestyle progression. This blunted twin offers increased volume in the tip and tail for better stability on the rail, in the landing, or transition. Its medium flex makes for a lively pop, and a reliable and responsive ride all over the mountain. Available in both System Camber and System Rocker. The System Camber design offers a poppy ride with crisp, fully engaged performance.
GRIP TECH
Grip Tech creates added heel and toe contact points that dramatically improve edge control on snow and ice. The design creates a more ergonomic and direct connection to the snow for substantially improved handling and response time. The Added contact points make it possible for Arbor to offer Rocker designs that hold an amazing edge and Camber designs that provide cleaner edge performance.
PARABOLIC PROFILING
We use a unique shaping technique that replaces the single radius arc found in traditional camber or rocker with a more advanced parabolic profile. The design blends five separate radii together to create a parabolic arc which gradually reduces the amount of rocker or camber toward the tip and tail. In our System Rocker shapes the design lowers the leading edge to improve edge hold. In our System Camber shapes the design makes the leading edge less aggressive for smoother performance. The blended five radii design also drastically improves our ability to tune each shape in our line for ability level, target terrain and riding style.
SYSTEM CAMBER
Our System Camber shapes are for riders who want:
A highly responsive ride, crisp on-edge performance and more pop for carving and ollies
Effortless true-camber performance across all types of snow and during turns, spins and landings
This product has no reviews yet.