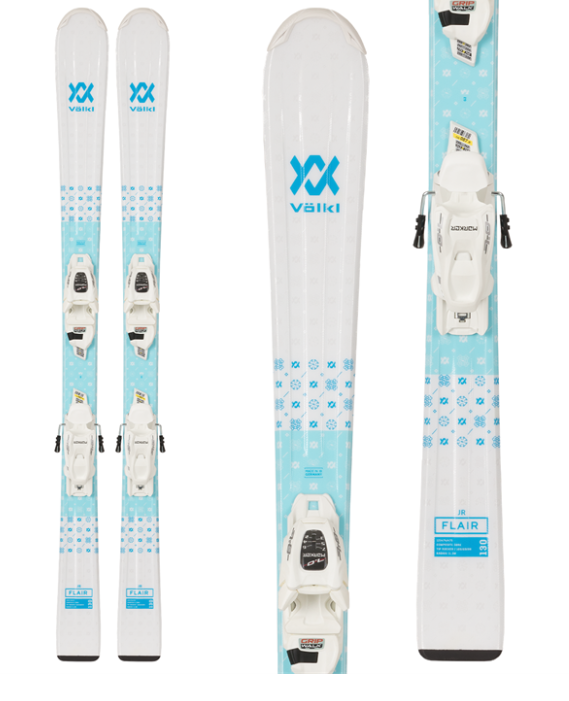 Völkl Chica Skis + 4.5 Vmotion Bindings JR
---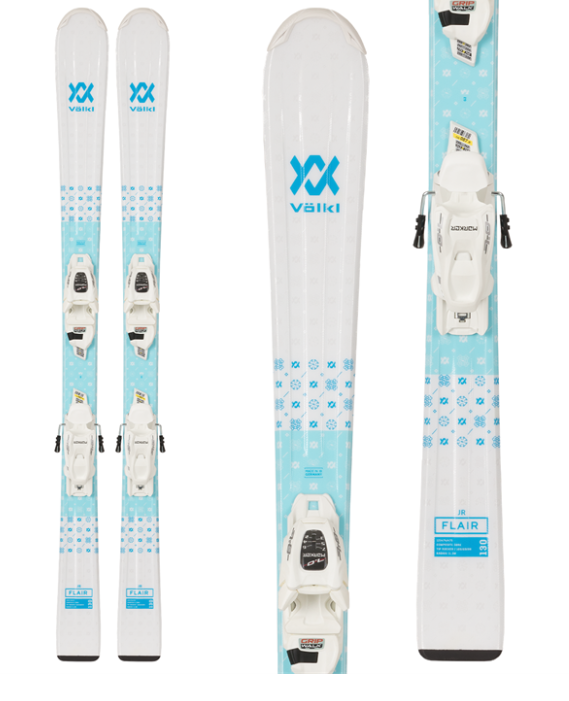 For the girl just getting into skiing, the Volkl Chica Vmotion Skis are an excellent choice. The tip rocker on these skis helps initiate turns easily and the composite core keeps things light. The Power Shell Construction and integrated binding system further helps with control and maneuverability, making this a great setup to progress on.
Key Features:
Integrated Bindings – Bindings are included with this ski package and are integrated into the ski for better power transfer.

Tip Rocker – Initiate turns easier thanks to the raised tip.

Composite Core – Composite cores cut down on weight, while still providing excellent performance and stability. 
SIZING INSTRUCTIONS:
Measure yourself in Centimeters.
If you are a beginner you will want the skis up to the Chin. Therefore you would measure the height from the ground up to your chin in Centimeters. You would then choose the closest available size that matches that number.
Intermediate: you will follow the same rule as above but measure up to the nose
Expert: Follow the rule above but up to the middle of the forehead!
This product has no reviews yet.