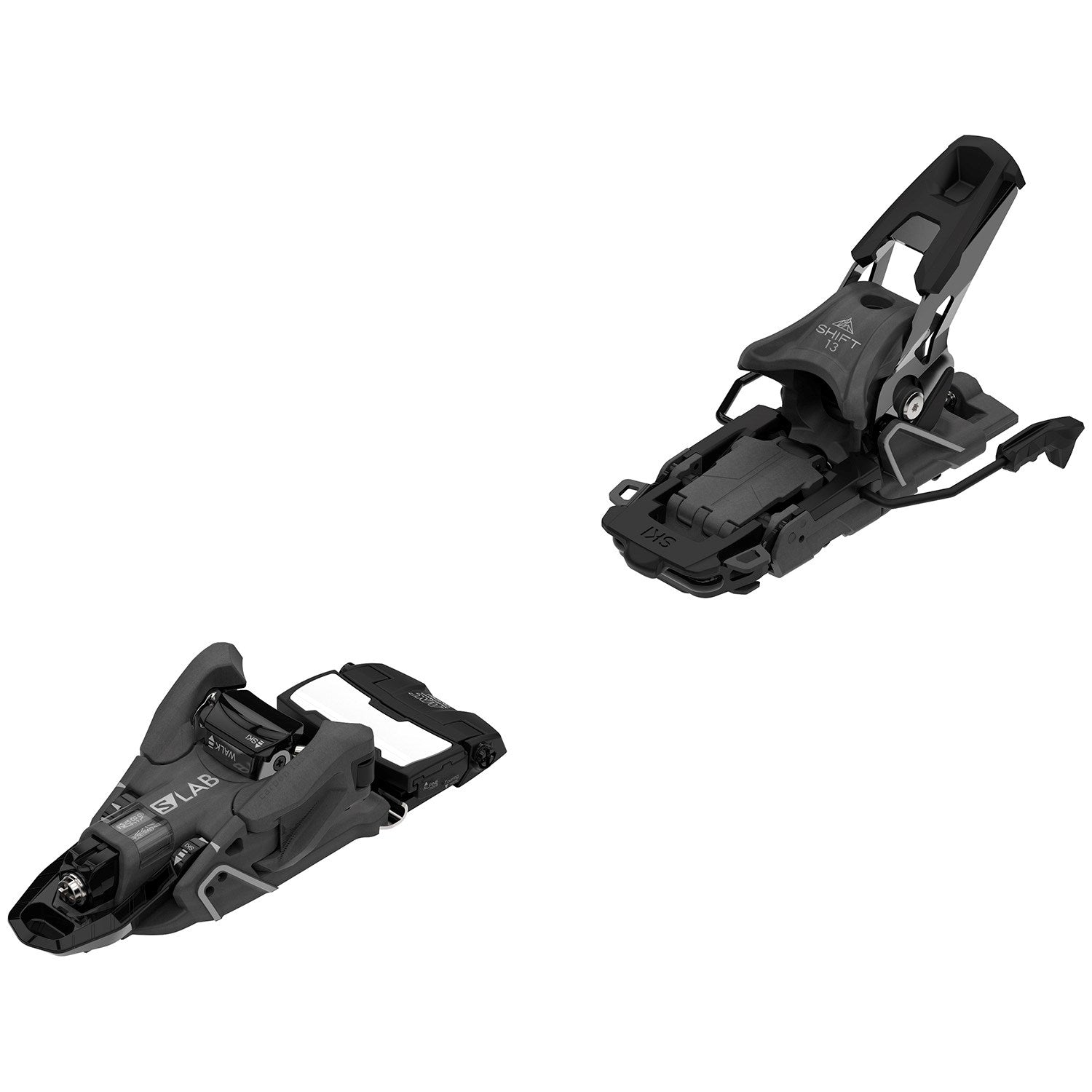 Salomon S/Lab Shift MNC 13 Alpine Touring Ski Bindings
---
When the Salomon S/Lab Shift MNC 13 Alpine Touring Ski Bindings first dropped, they represented a quantum leap forward in freeride binding design. Fast forward a few years and the industry is still playing catch up, with nothing to rival their versatility and performance at the same low weight. Combining the smooth uphill performance of pin technology with the added safety, reliability, and power transfer of fully DIN certified release, they're a fantastic choice for skiers looking to service both resort and backcountry riding on a single setup. Furthermore, MNC compatibility means they play nice with almost every boot in the known universe - a comforting notion given the dizzying array of options. For backcountry beginners and grizzled vets alike, the Salomon S/Lab Shift MNC 13 Alpine Touring Ski Bindings are in a class of their own.
Toe
Dual Mode Toepiece – MNC (Multi-Norm Certified) for skiing, including Alpine, Grip Walk, WTR, and ISO 9523 soles. Converts to a tech toe for touring (requires a boot with tech toe fittings).
Automatic Wing Adjustment – Automatic adjustment just by stepping-in. You can forget but nevertheless trust your binding!
Toe Height Adjustment – Adjustable toe height to let you switch between different boot norms.
Easy Step-In – Less effort needed to step-in and out of bindings
XL Wings – Long wings for a great envelopment of the boots.
Lateral Elasticity – 47mm
Heel
Freeski Brakes – Self-retracting brakes for a close position to the heel so they never catch.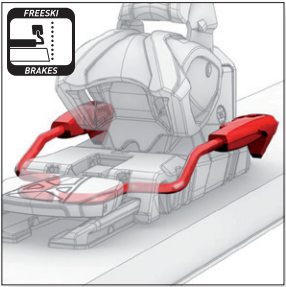 Tour Mode
Hike and Ride Switch – Lever at toe shifts between hike and ski mode.
Accessing Toe for Touring – 1. Pull back on block between toe wings to open tech arms. 2. Depress front lever to widen arms to step in. 3. Pull up on lever to lock arms securely for skinning.
Preparing Heel for Touring – Pull back on the brake pad and fix the brake in the "up" position by stepping down on the pad.
Boot Compatibility
MNC (Multi-Norm Certified) – Certified for use with ISO 5355 Alpine, ISO 9523 Alpine Touring, and WTR (Walk To Ride) boots.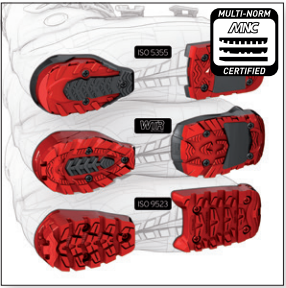 Tech Toe Fittings Required For Use In Uphill (Touring) Mode
Requires Boot with Full Heel and Toe Lugs – Not compatible with boots like the Dynafit Hoji Pro Tour and TLT, Atomic Backland, Salomon X-Alp and Arc'teryx Procline, among others. These boots have shortened or non-existent lugs and will not fit into the Shift in downhill mode.
Additional Features
Low Profile Chassis – Low stand height for increased terrain feedback and enhanced power transmission.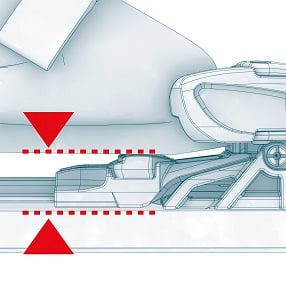 Oversized Platform – Wide footprint and double aluminum frame tubes create a super strong interface between boot and ski. Ensures maximum lateral power transmission.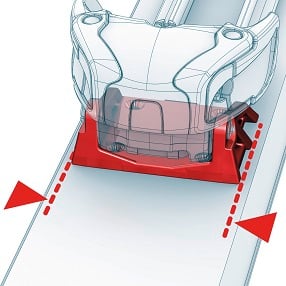 +Elastic Travel – Ultimate elastic travel to hold in boots during impact in order to go bigger with no risk of pre-release.
Compatible with Salomon S/LAB Shift Crampons
Carbon-Infused PA Construction
Ski Compatibility
We recommend a brake width equal to or at most 15 mm wider than the ski waist width.
Type:

Tech

Length:

Any

DIN / Release Value Low:

6

DIN / Release Value High:

13

Boot Sole Type:

Alpine DIN (ISO 5355), Alpine Touring (ISO 9523), Tech, Walk to Ride (WTR), GripWalk

Warranty:

2 Years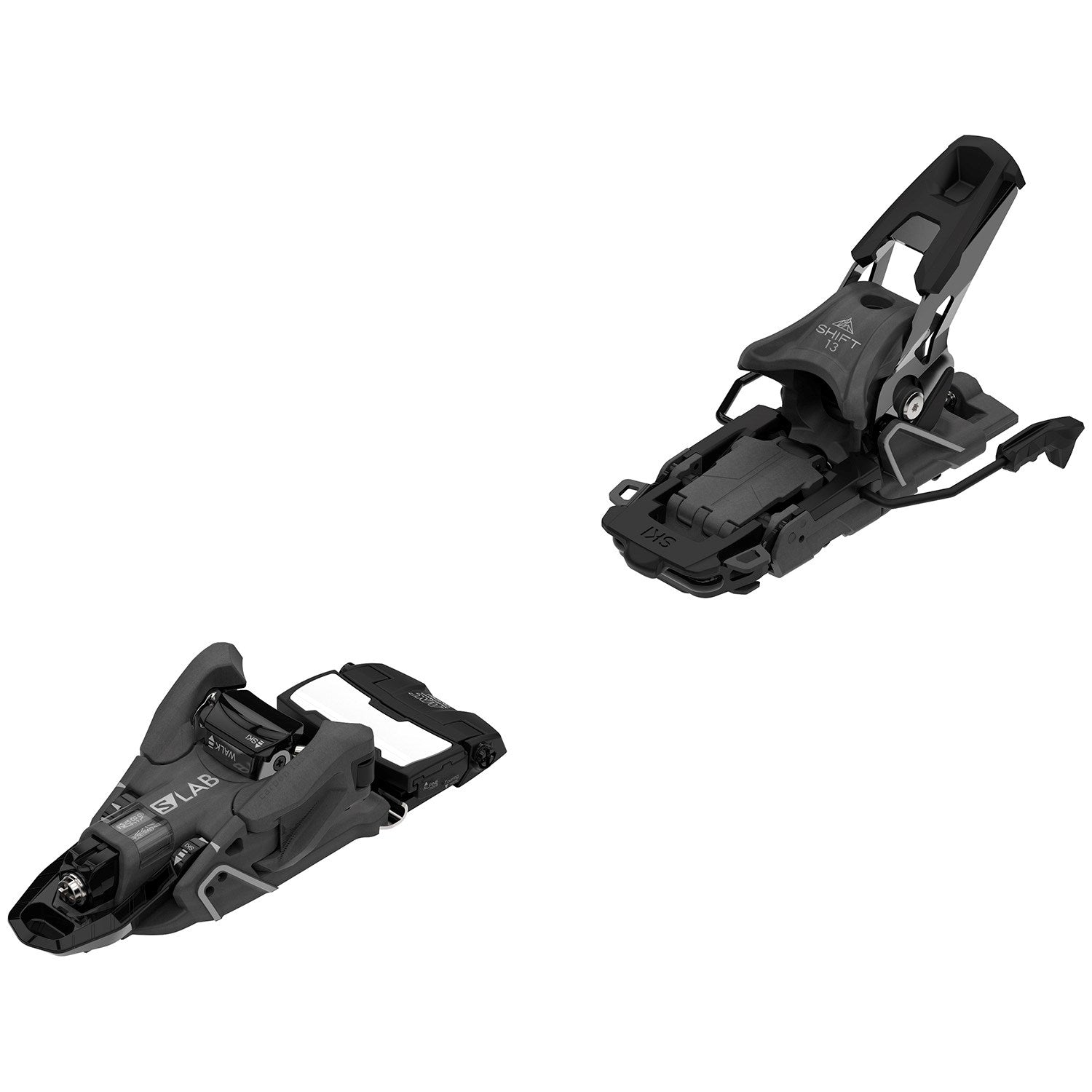 This product has no reviews yet.