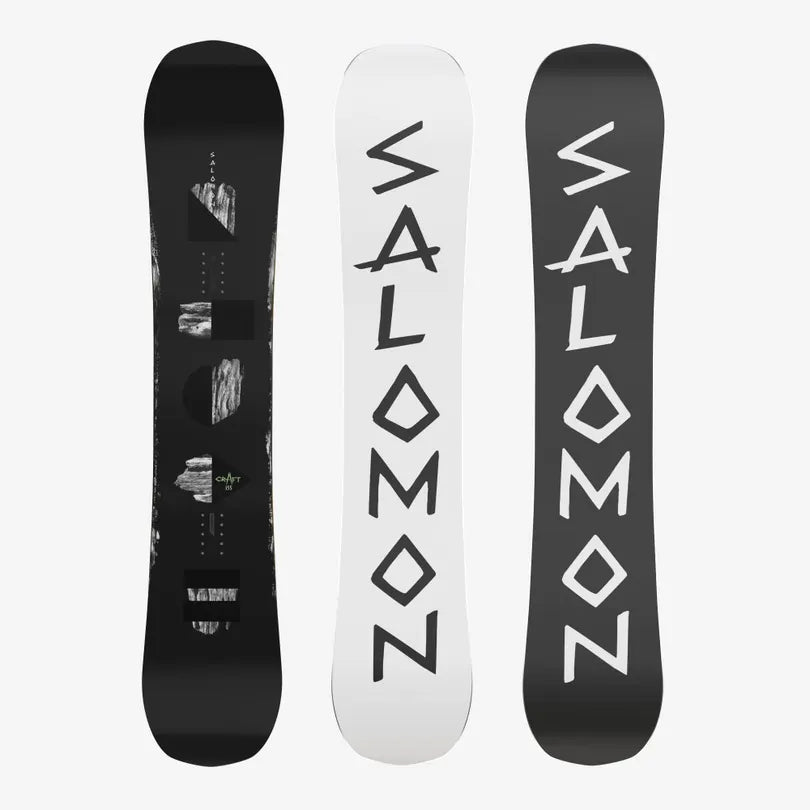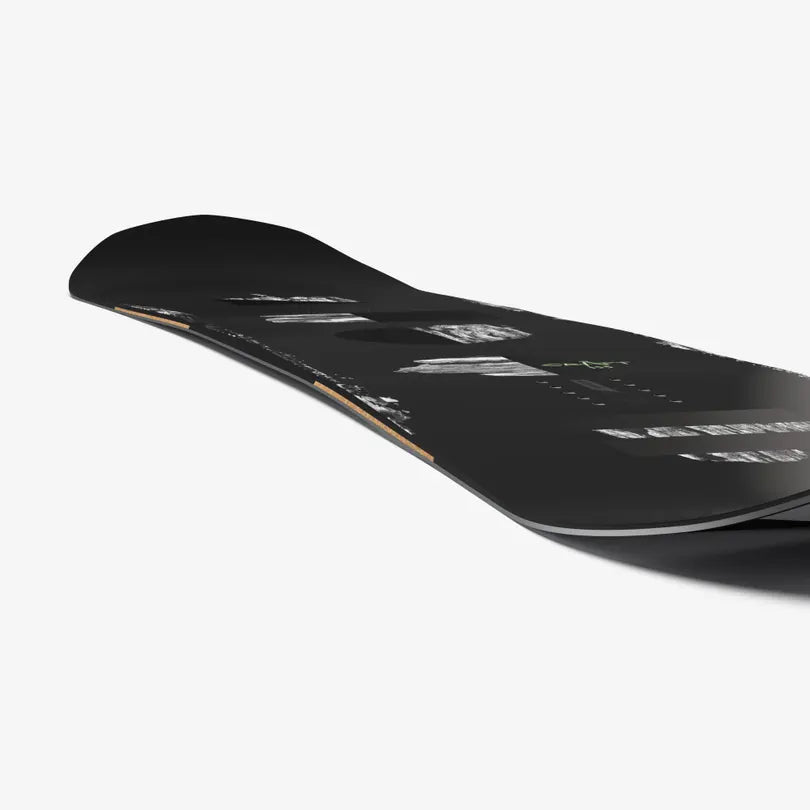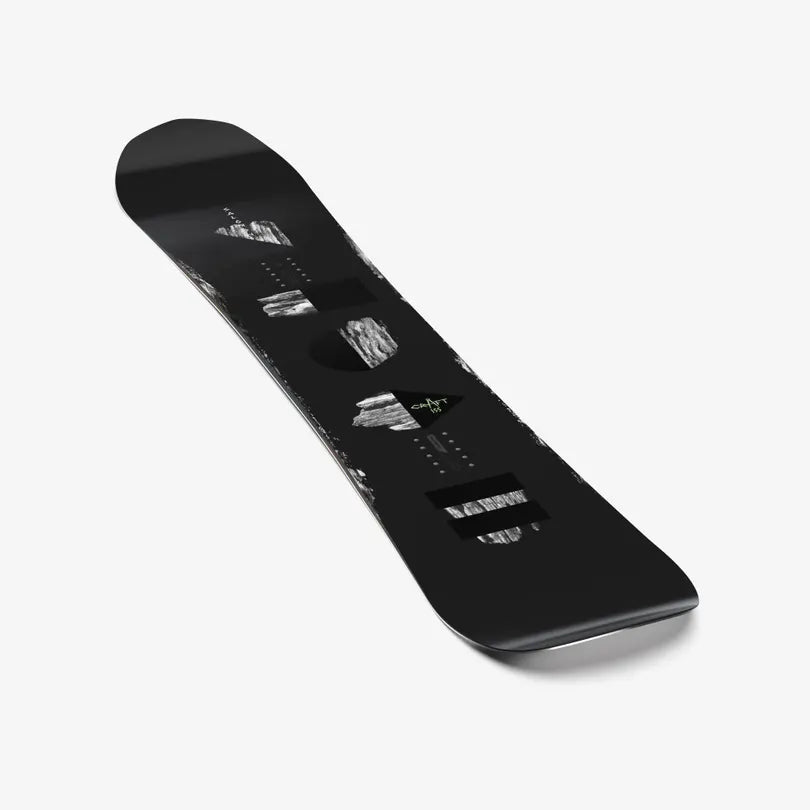 Salomon Craft Snowboard 2023
---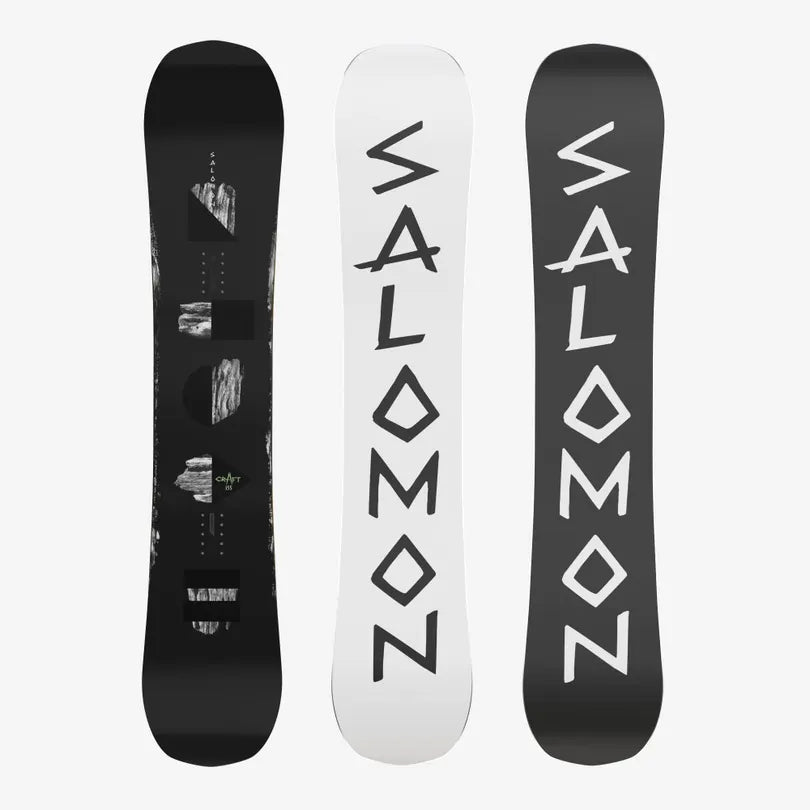 OVERVIEW
The Craft is our "jack-of-all-trades" freestyle board, budget friendly and accessible for all riders. Now equipped with cork sidewalls for an eco-friendly approach to soft landings and smooth rides plus our Rock out Camber for all-mountain freestyle accessibility. From corduroy and side-hits to park jumps and pow fields, Craft does not disappoint.
Level of practice: BEGINNER, INTERMEDIATE, ADVANCED
Snowboard terrain best used in:
PARK AND FREESTYLE
ALL-MOUNTAIN
Versatility
From intermediate to expert and from pow to park, the medium flex and versatile Rock out Camber make this board ready to excel in any area and any condition on mountain.
Pop
Our Popster core features a milled area under foot, allowing for efficient energy transfer to the thicker zones in the tip and tail for explosive pop.
Value
Featuring Aspen Strong Core, Popster, Cork Rails, all on a sintered base with our hybrid camber profile; it's no wonder this board won Transworlds "Bang for your buck" award.
FEATURES OF THE SALOMON CRAFT 2023
BOARD PROFILE: Rock Out Camber
Flat between your bindings for stability, Camber near the feet for response and a rocker on the tip/tail for pressability.
SIDECUT: EQ Rad
Equalizer straight lines and Radial lines blended together for the perfect balance of agility and fun.
ADDITIVES: Popster
The core is strategically milled inside of the insert packs, allowing the board to flex more naturally underfoot and transfer energy into the nose and tail for added pop.
SHAPE: True Twin
Freestyle specific: Identical tip/tail lengths, symmetrical core profiling, flex and a centered binding stance.
FIBER & RESIN: BA MD fiberglass
Medium density European-made fiberglass layers guarantee a consistent quality level, for light and lively boards.
BASE MATERIAL: Sintered
An industry standard for quality sintered base materials. Provides a moderate balance between the speed created by a hard surface and good wax retention.
CORE TYPE: Aspen Strong
CNC-selected high-density wood strips for the inserts and rail zones results in improved impact resistance and a predictable flex from opening day to spring slush.
CORE TYPE: FSC certified woodcore
FSC certified wood comes from forests that meet the highest environmental and social standards, supporting sustainable forest management.
BASE FINISHING: Medium stone finish
A medium structure finish that improves our fast sintered base glide. Quicker in all snow conditions, from cold morning corduroy to spring slush.
BASE FINISHING: Natural wax
A paraffin-free wax compound made from natural ingredients. A non-pollutant compound held to the highest standards of glide speed.
EDGE FINISHING: Freestyle EB
Equipped from the factory with a 2-degree bevel around the nose and tail and a 3-degree bevel between the feet, providing a balance of edge hold and forgiveness on rails.
SUSPENSION: Royal Cork Rails
Protect the planet and your edges with this eco version of Royal Rubber Rails. All the impact and chatter absorption you need while standing up for Mother Nature.
This product has no reviews yet.