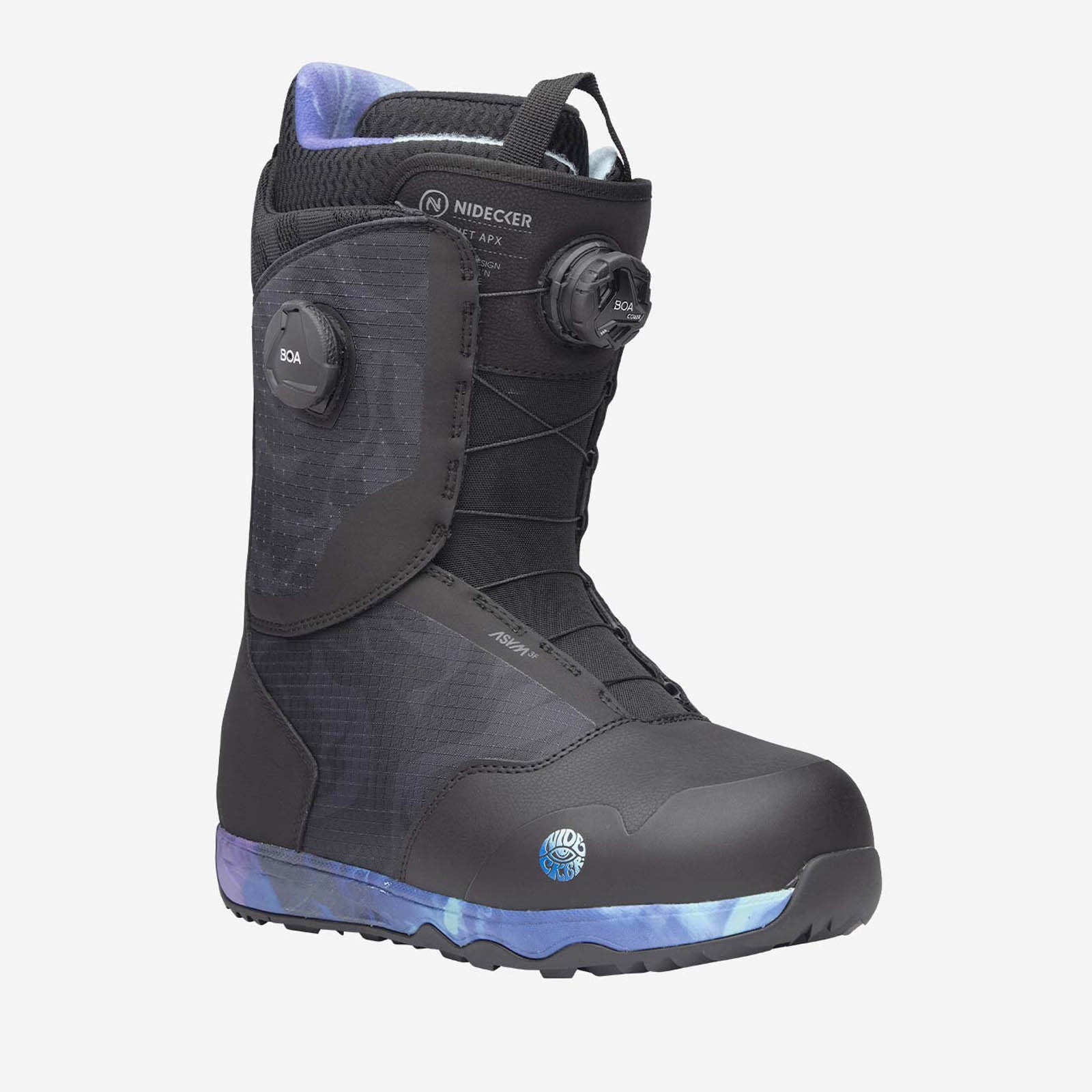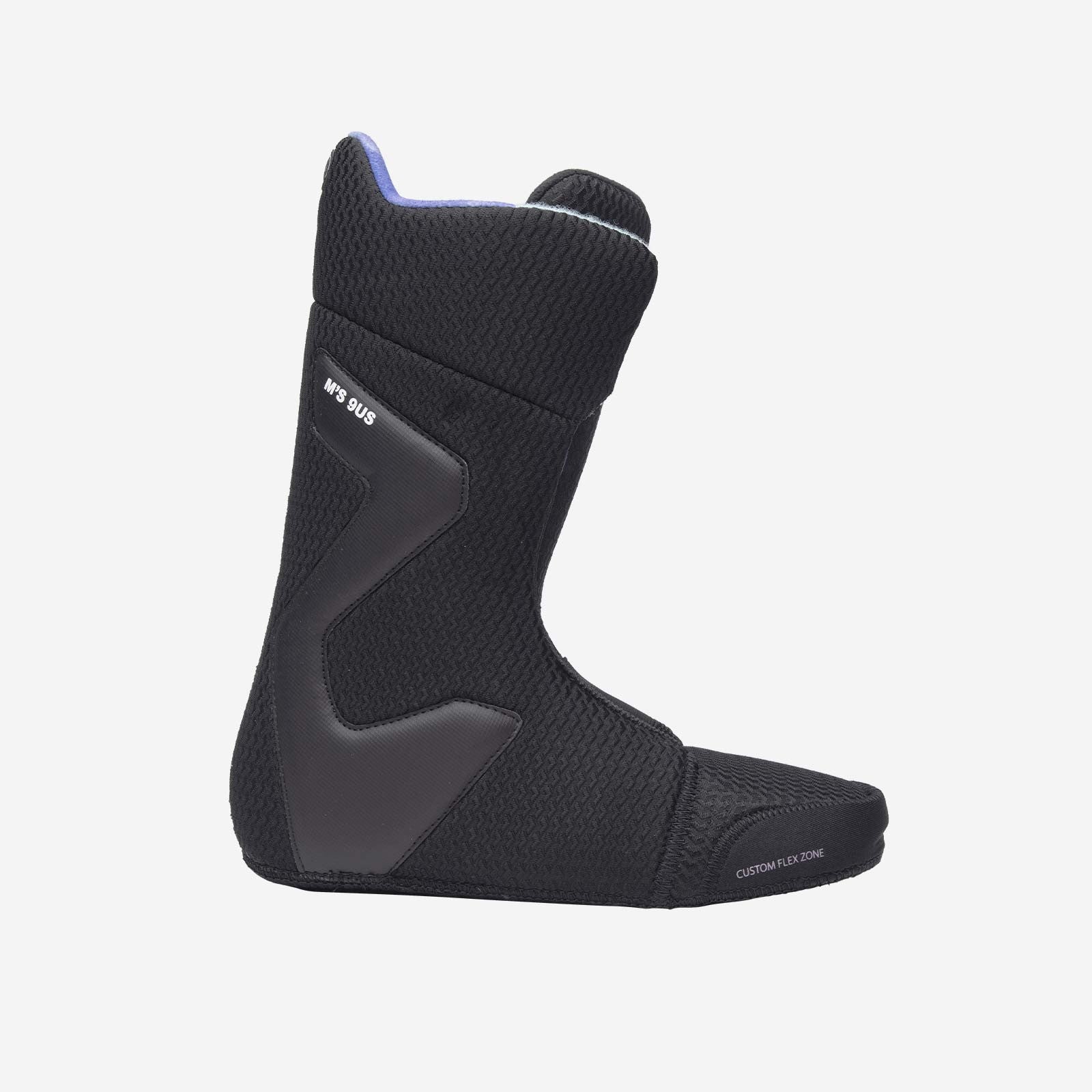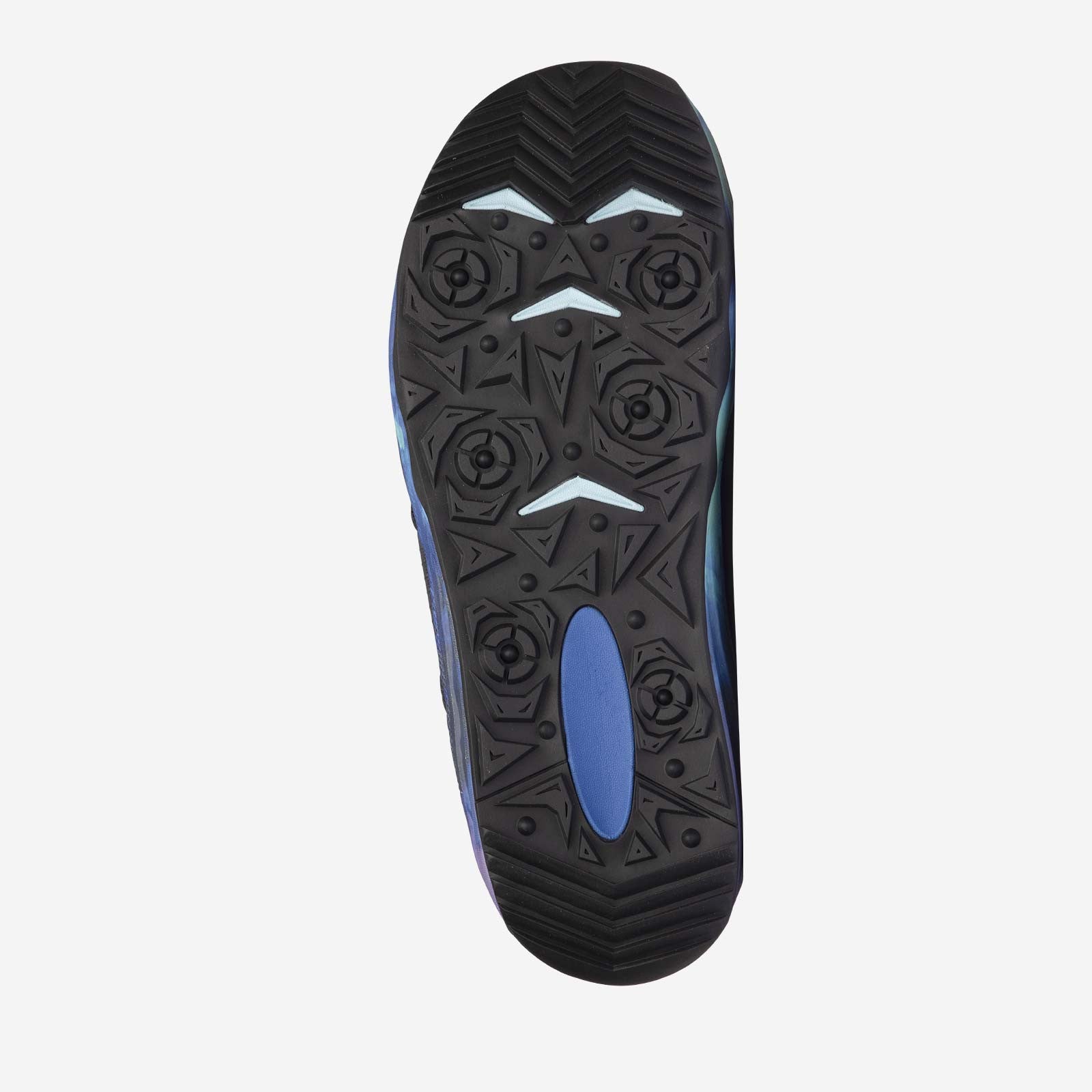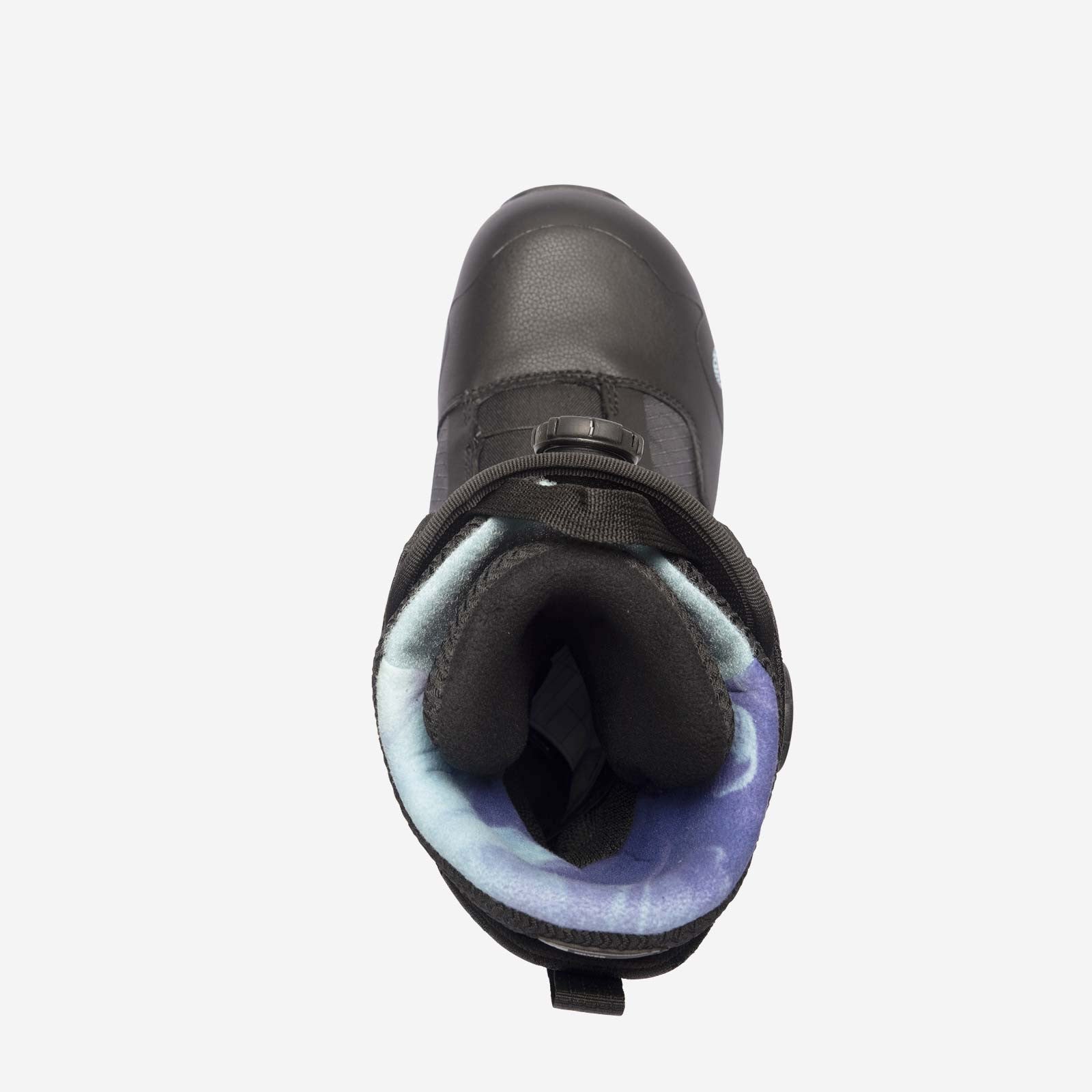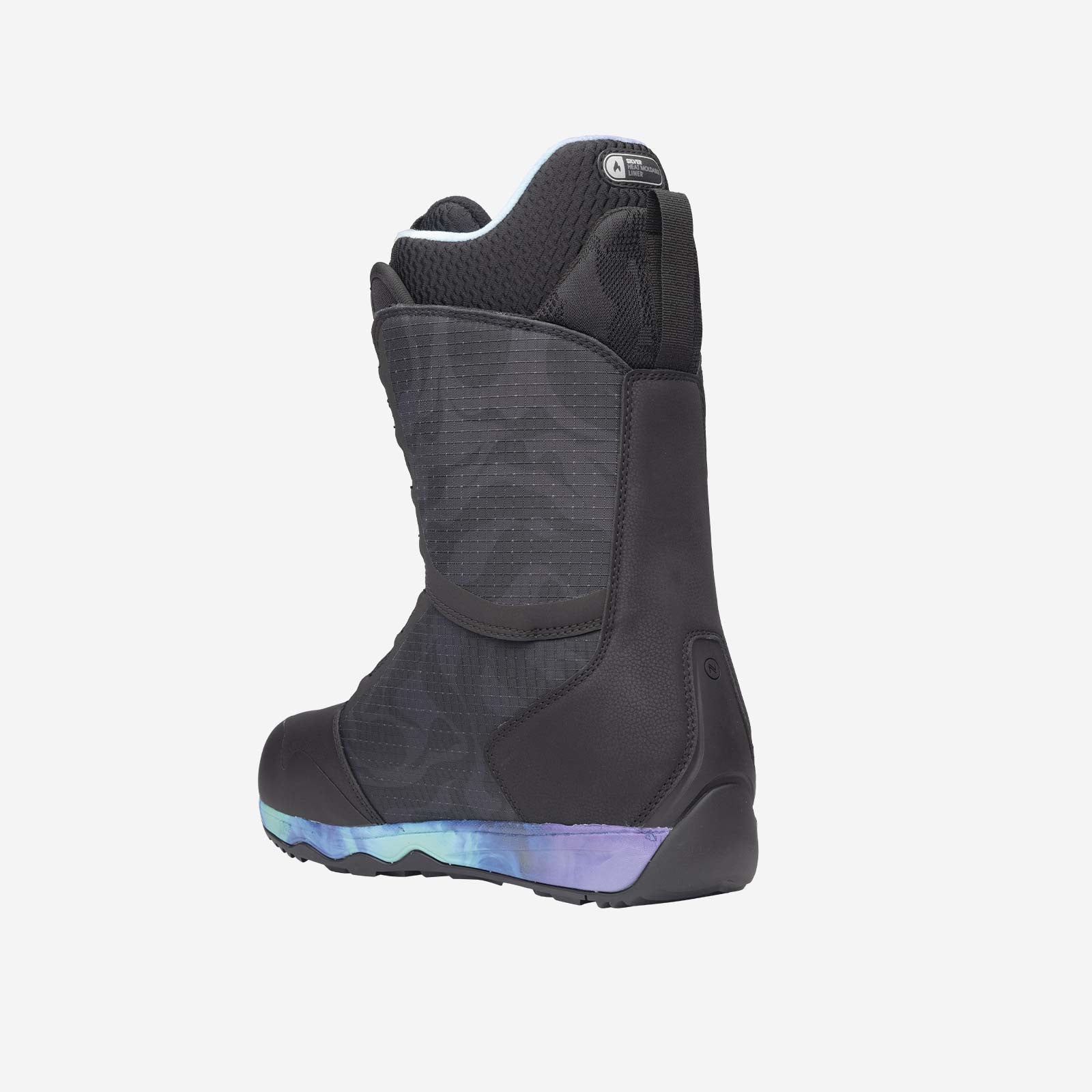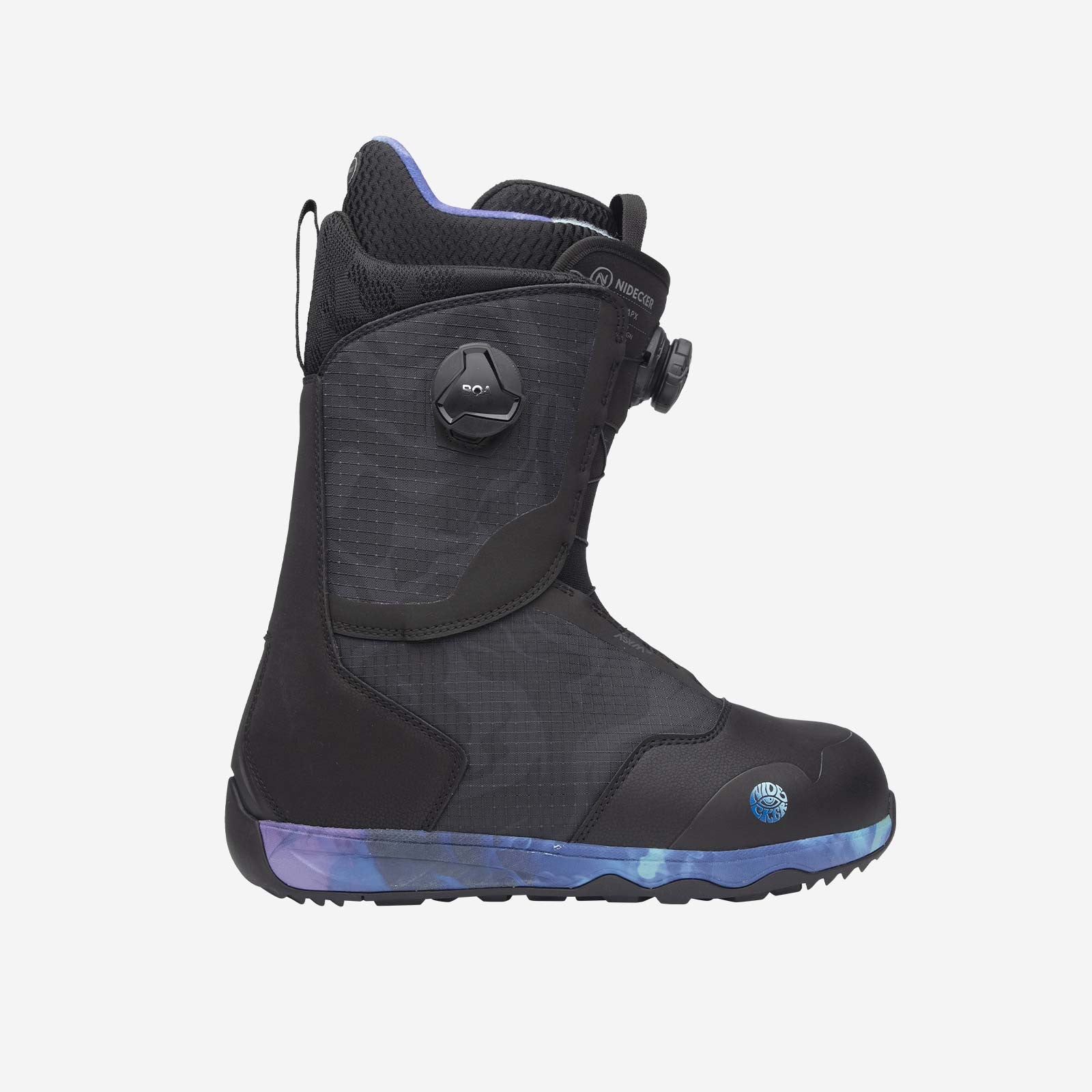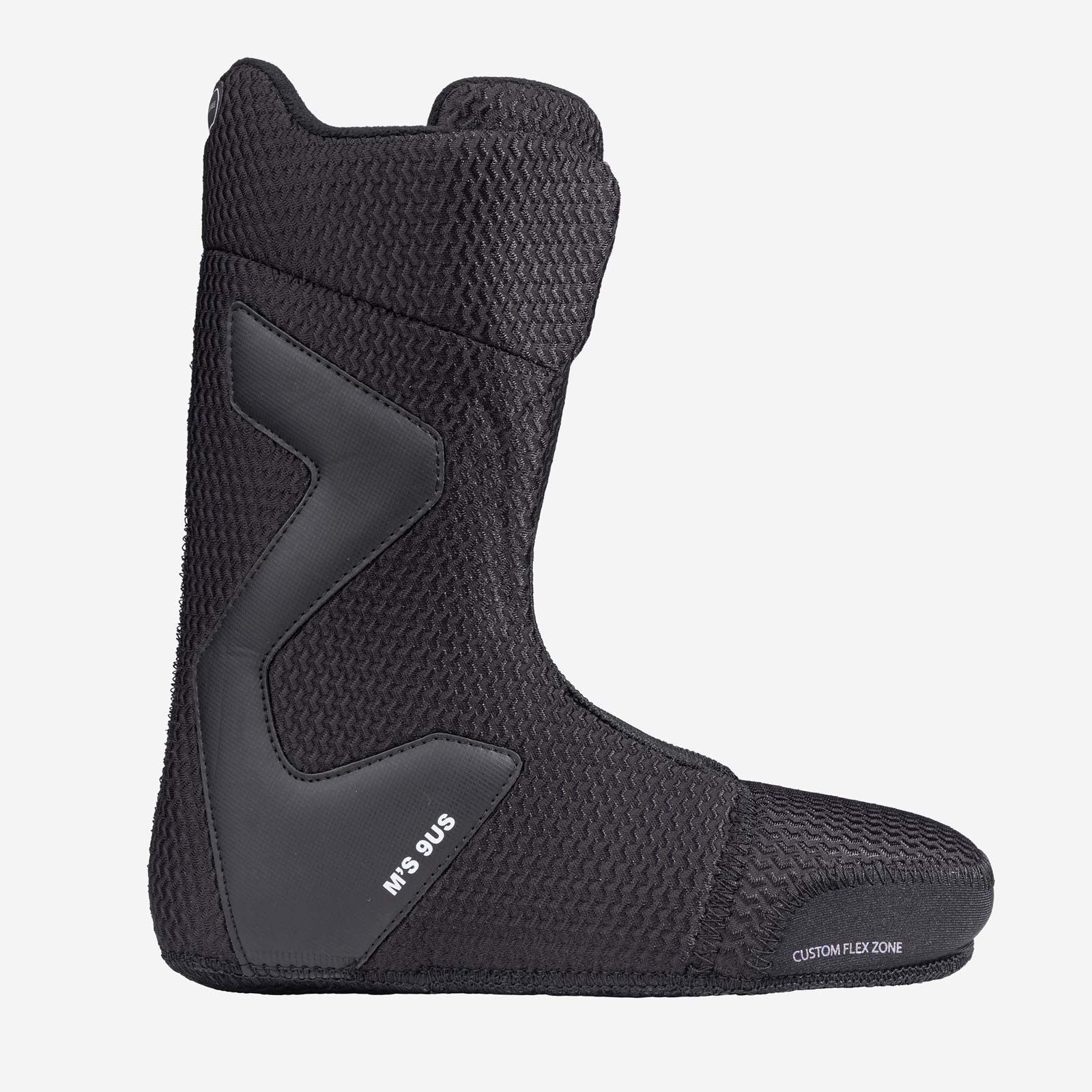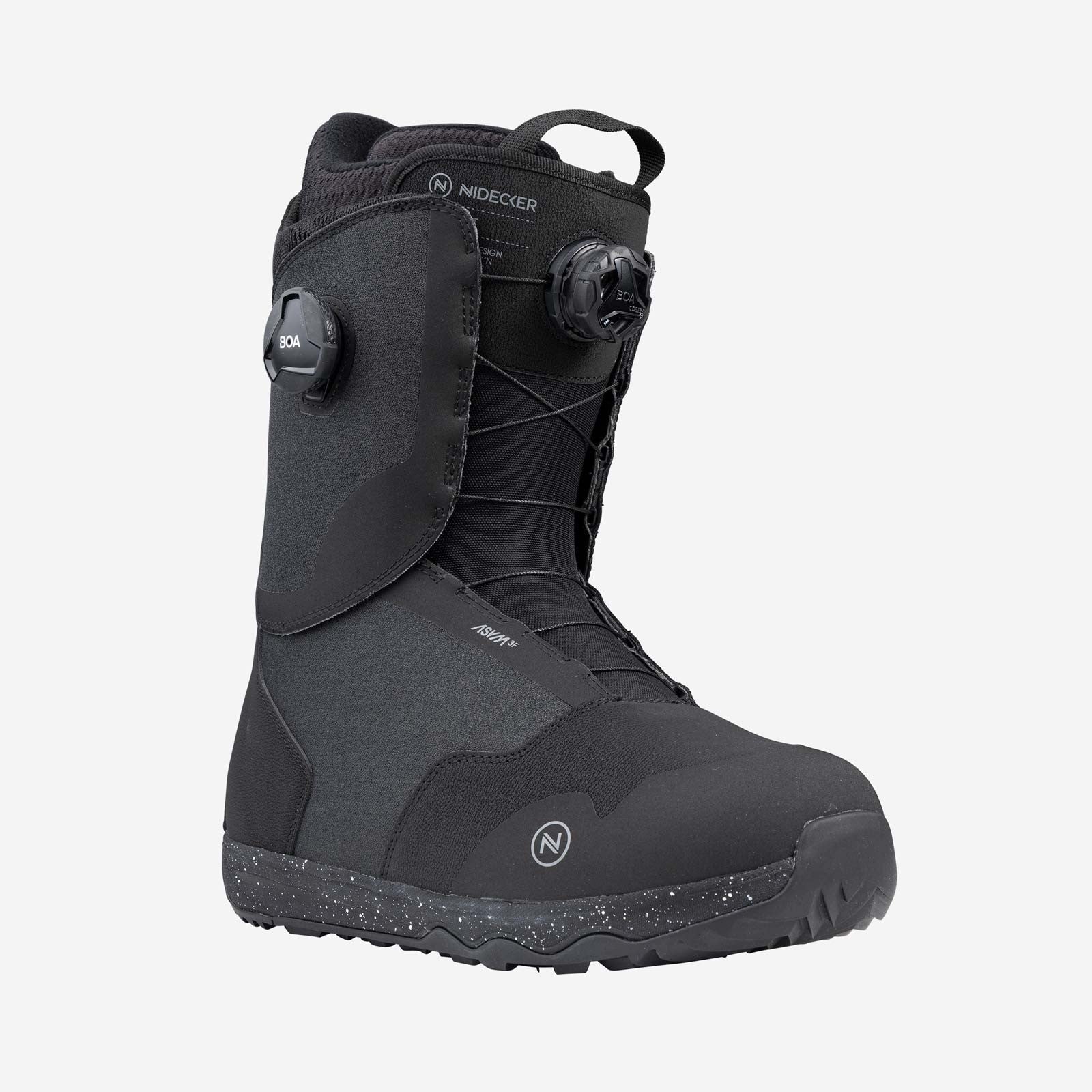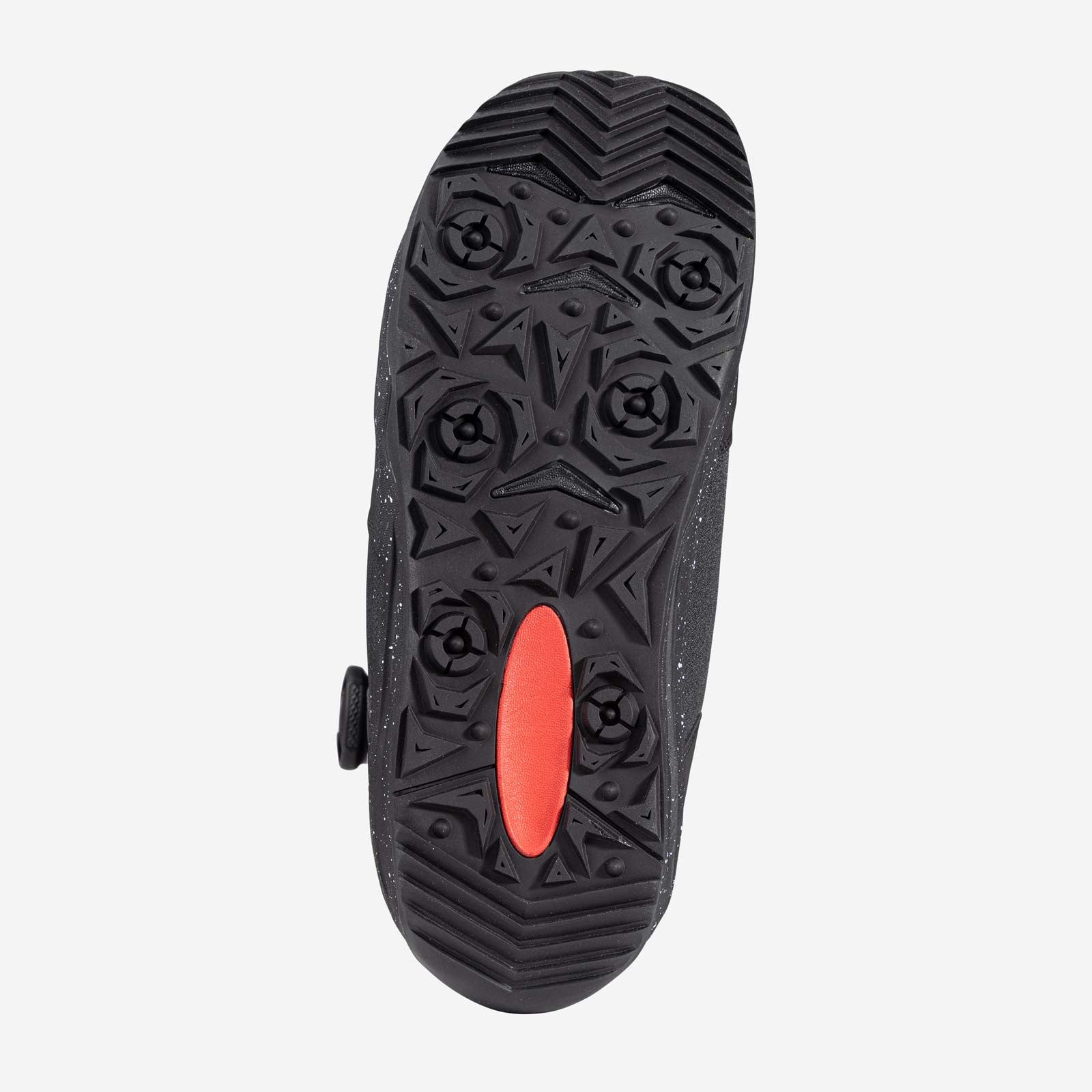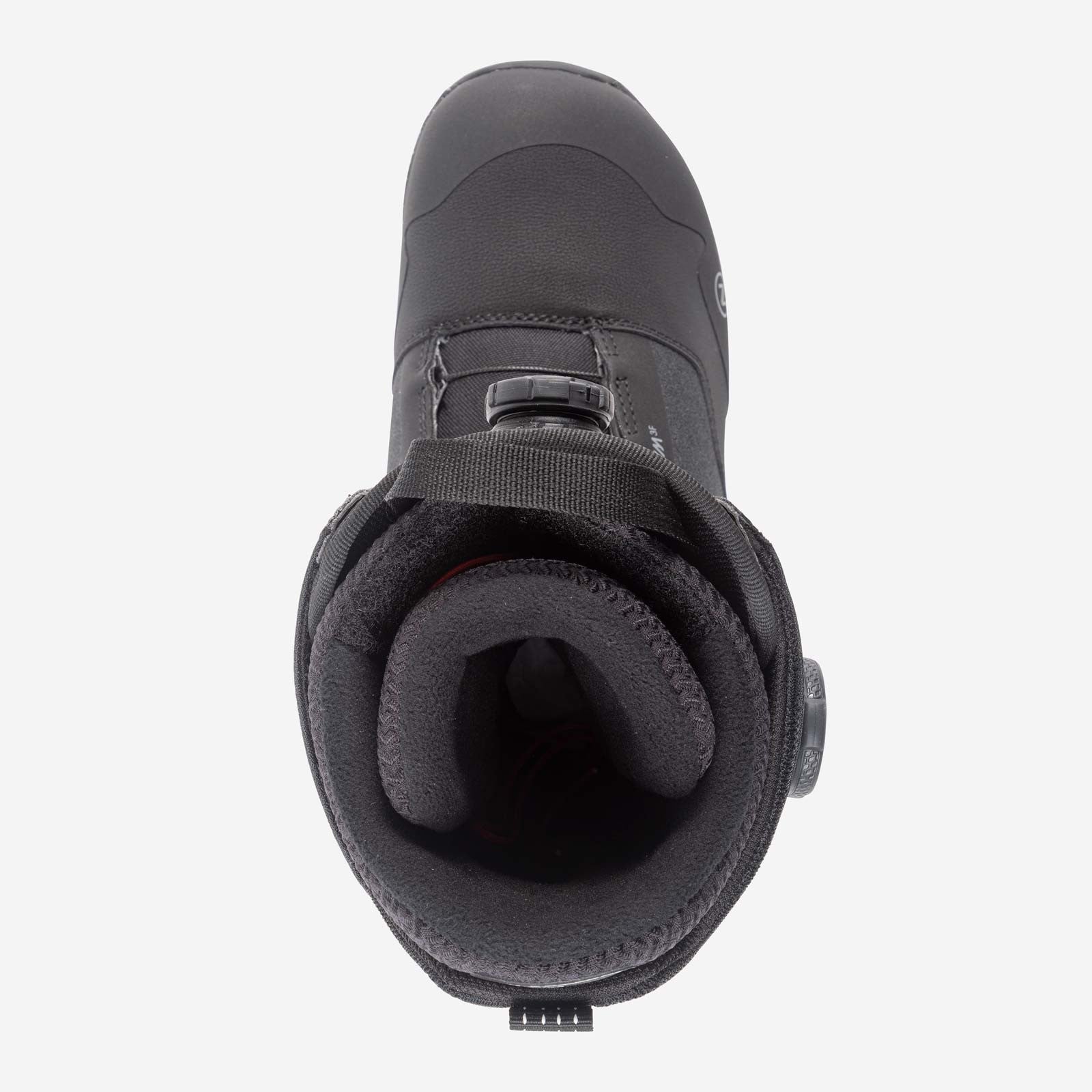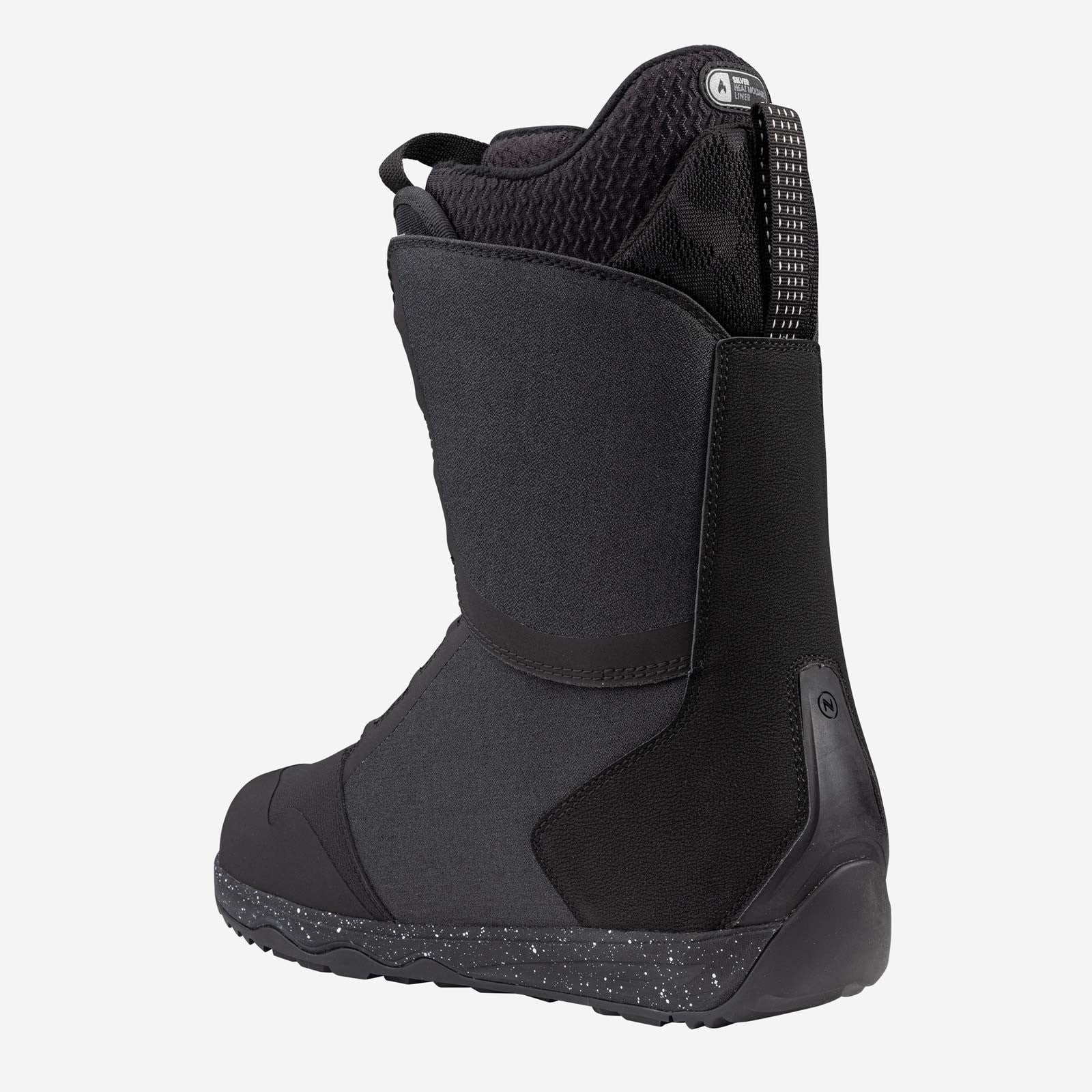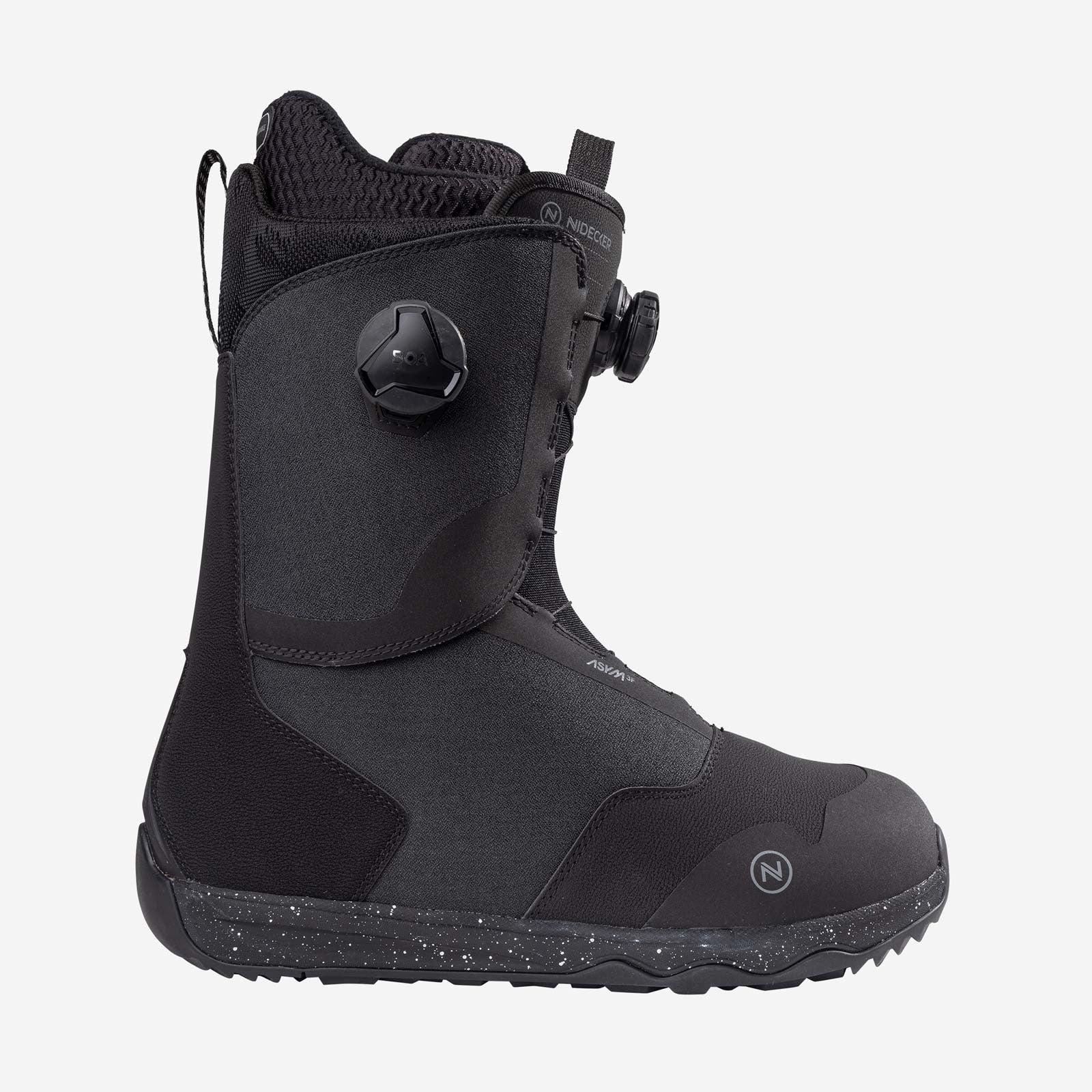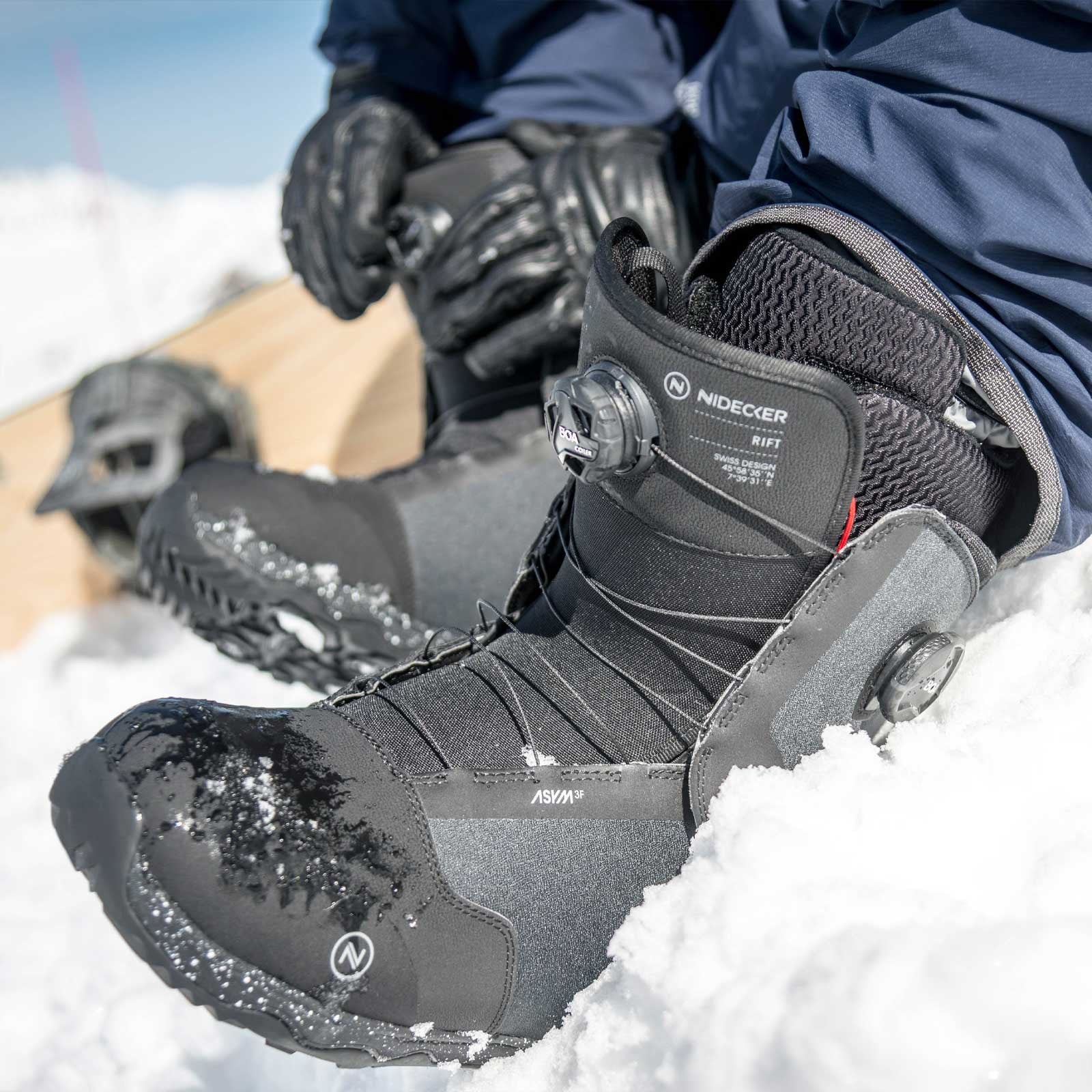 2024 Nidecker Rift
---
The Rift is a softer boot that allows you to express your own style but which is still packed with tech. It's 3D-moulded for a perfect fit with our bindings, combining sneaker-like looks with modern materials including a unique seamless toe construction. The Dual Dial BOA® Fit System gives you complete control over the fit and flex, with separate dials to tighten the upper and lower zones. The flex is super tweakable, and thanks to an articulated two-part shell you can apply pressure to one side of the boot without deforming the other, creating consistent support and awesome heel hold.
It's a super lightweight design, too, with a low profile BFT Ascent outsole to provide cushioning underfoot and traction on any surface. A Transition Zone connects this sole directly to the rubber backstay without any exposed edges, protecting the back of the boot and prolonging its life. Finally, the Rift comes loaded with OC-Kush foam dampening and a Silver heat-moldable liner for total comfort from day one. It's a killer package made for park laps, soul turns and creative all-mountain shralping.
Flex
Flex Rating – 6 (1 Soft - 10 Stiff)
Fit
3D Molded Toe Box – These toebox designs eliminate extra layers and seams around the toe of the boot to create a durable and streamlined design with less bulk and a better FlowFit on your foot, and a better FlowFit in your bindings.
3D Molded Tongue – The asymmetrical tongue is 3D molded and curved towards the medial side, following the naturally raised ridgeline of your forefoot to alleviate pressure points and give a more balanced feel of comfort and support. An anatomically correct and asymmetrical tongue performs better than a standard straight one.
Liner
Silver Heat Moldable Liner – The redesigned Silver-Level Thermo Heat Moldable liner will conform to the shape of your foot perfectly. Premolded on a FlowFit last, this liner will remain snug where it matters most, with an internal Heel Harness that will give you optimum support. This liner offers maximum comfort and performance, featuring high-density thermo N-FOAM, Nidecker's reverse-cut asymmetrical comfort-cuff and internal multi-layer latex J-bar construction. The removable harness offers easy control of tightness and support, and the Helios model adds an exclusive Velcro top power strap closure and external EVA reinforcement panels for targeted support.
Inner Shell harness w/ Liner Velcro
Lacing System
Asym 3F – Part of the ASYM3F Technology : FIT - FEEL - FLEX are combined in an asymmetric shape and closure system that delivers optimum support and flex. Lined up along the asymmetrical molded tongue, the Boa® Fit System lace guides are also asymmetrically positioned on the flatter areas of your forefoot for less point-loaded pressure and a more even closure, which increases medial arch support to reduce foot fatigue and cramping. This Nidecker innovation is codeveloped with and approved by Boa®.
Mid Power Dual Zone Boa® Configuration – The Boa® Mid Power Dual Zone used on Helios and HeliosW features the Boa® CoilerTM Technology* over the tongue and the mid power dial on the side provides strength and power by using a larger vdial to draw tension on one lace, this configuration is providing exclusive upper and lower zonal adjustment, offering a snug fit and perfect support exactly where you want it. This Boa® Mid Power configuration features the SS2 lace*** that deliver the best precision, responsiveness, and support ,without seconds for longer and stronger days on the hill. The limited edition Helios Instinct include a black & white TX lace**.
Footbed
3D-Molded Dual Density – An extra layer of high-density EVA supports the deep heel cup and anatomical arch, while comfort EVA offers more flexibility to the forefoot. Silicone top-print adds traction to the fleece-lined footbed.
Sole
OC Kush – Shock-absorbing dynamic gel pads are inserted into the outsole around the heel and in the forefoot area. This special cushioning system allow to reduces fatigue and improves comfort.
B.F.T Ascent Outsole – Nidecker's lightweight, ergonomic, high-performance, 4-part B.F.T. Vibram® Ascent outsole combines special, high-traction Vibram® rubber and a new tread design for excellent grip in all conditions, with a lightweight EVA midsole and N-Gel cushioning in the heel for an unmatched comfort-to-performance ratio.
Additional Features
8° Forward Lean (1:1 Lasting)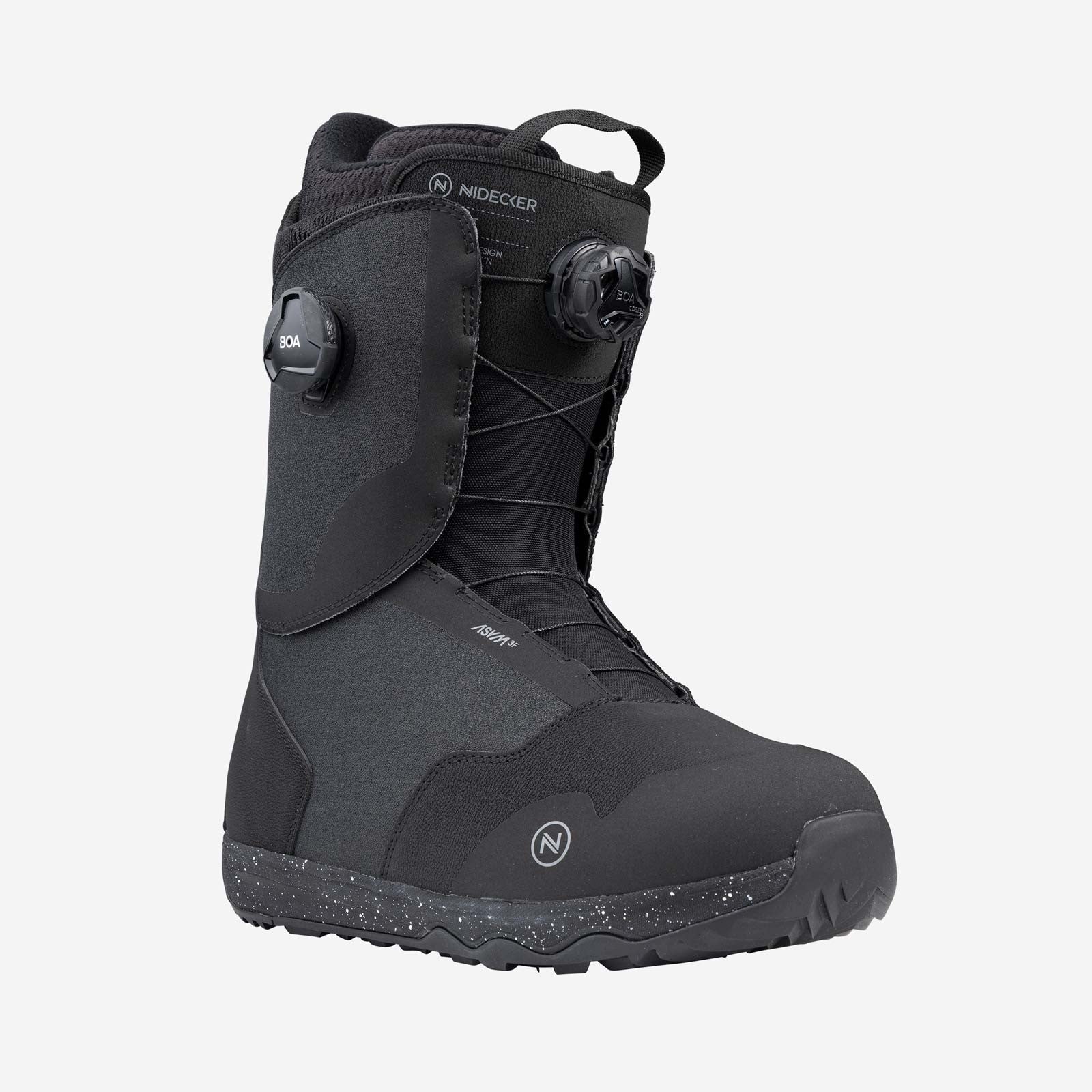 This product has no reviews yet.