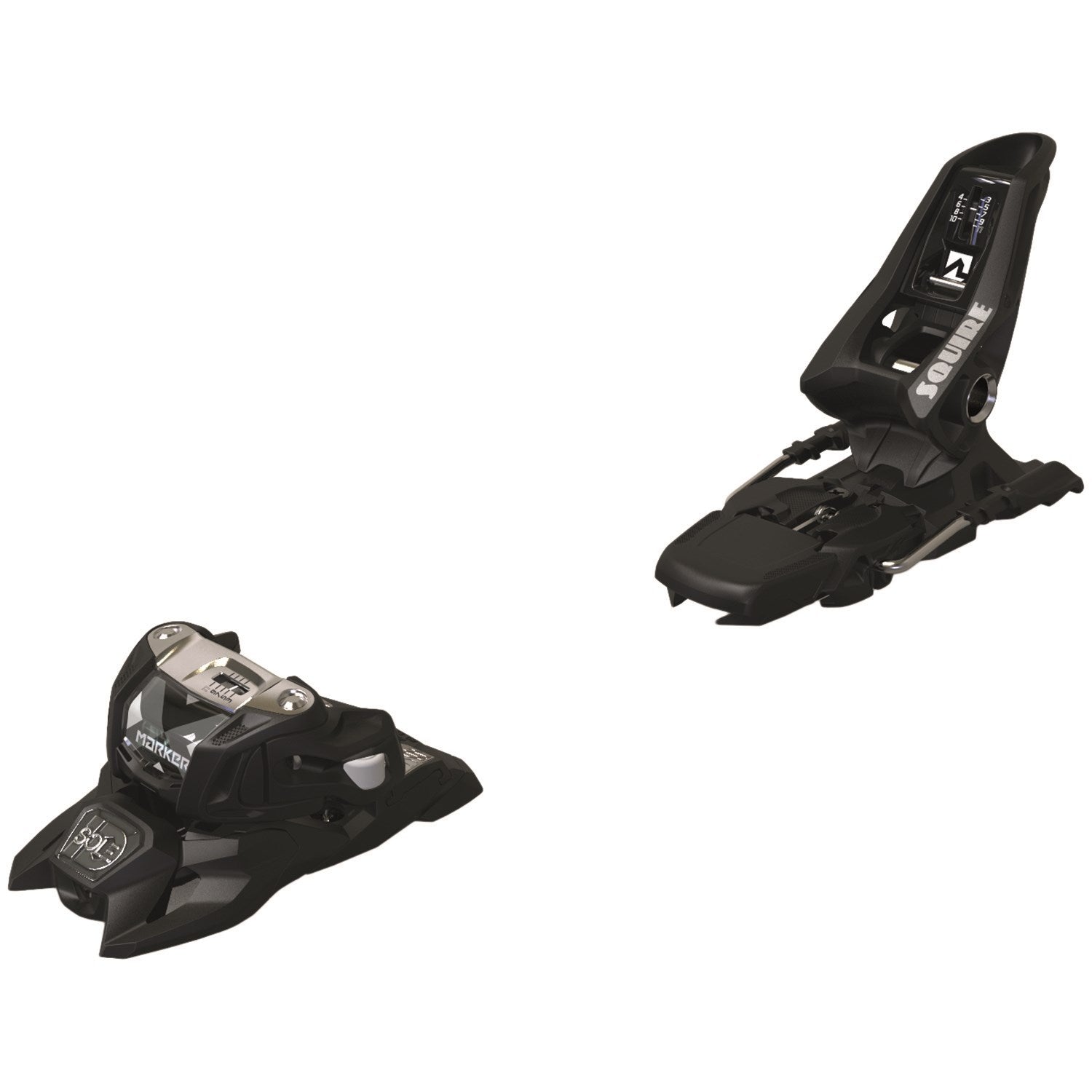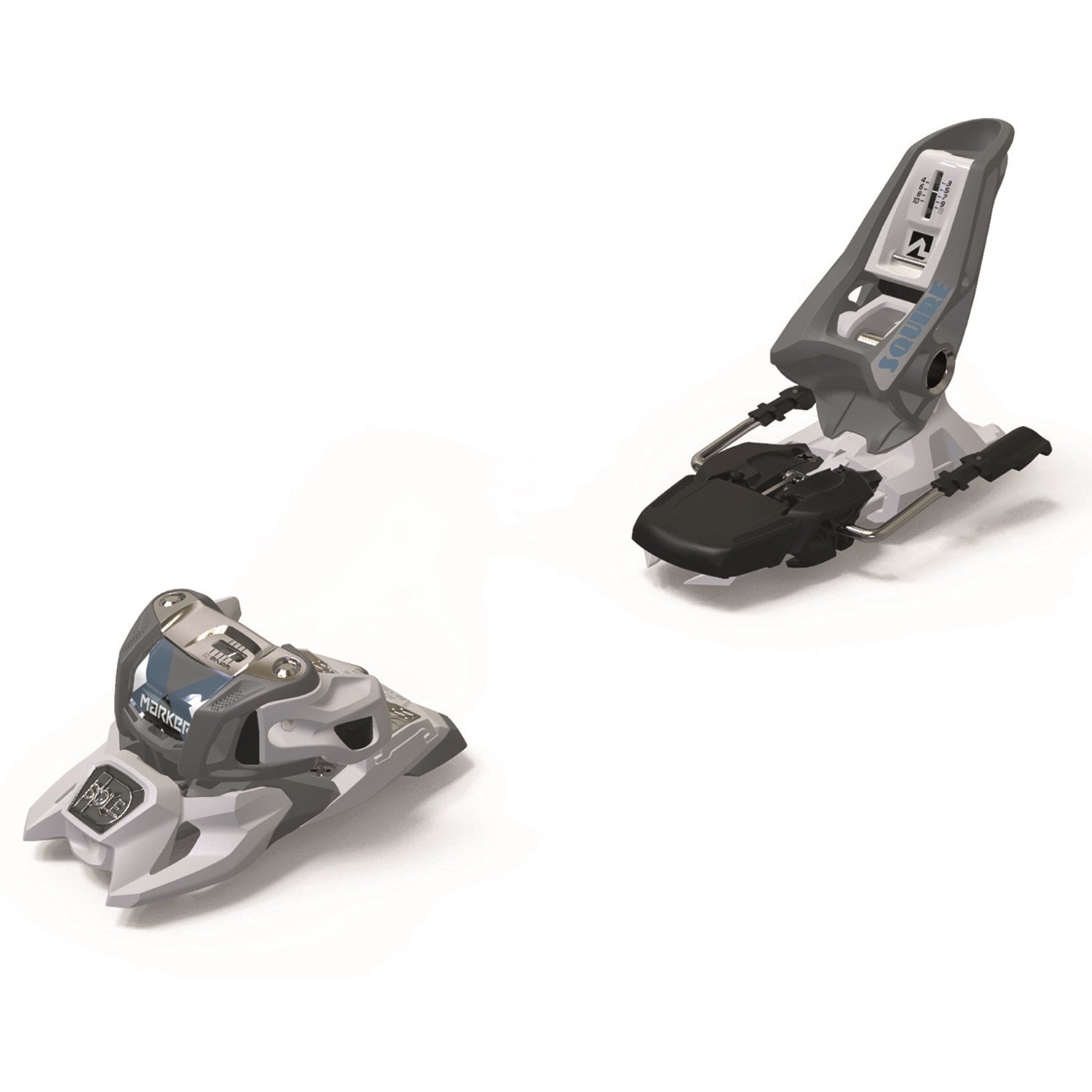 Marker Squire 11 ID Ski Bindings
---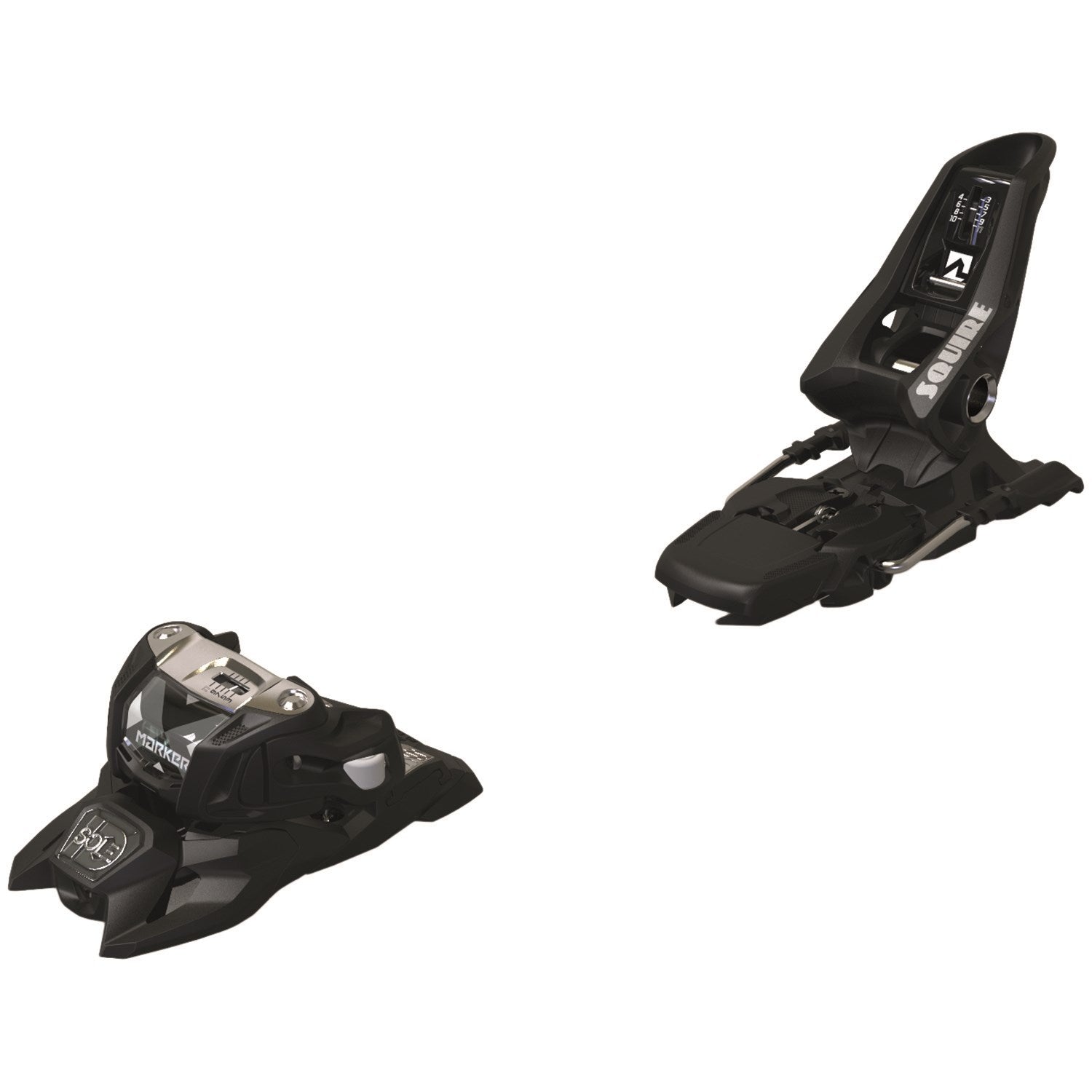 The best selling womens' and "tweens" binding at evo year after year, the Marker Squire 11 ID Ski Bindings are light, tough and dependable. Suitable for every type of skiing from park to pow, the Squire 11 ID features the Triple Pivot Light toe with a stainless gliding AFD and is compatible with every type of boot sole.
Triple Pivot Light Toe – The compact toe features a horizontally inserted spring. Together with the gliding plate the gliding elements integrated into the sole holders ensure a very precise release behavior which is comparable to all other Marker bindings. Why should touring skiers and freestylers accept any compromises? An aluminium bridge on the top provides additional support without adding any extra weight.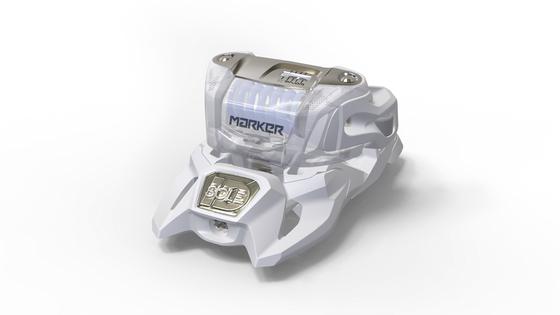 AFD Gliding Plate – All Marker bindings (except the Jester Pro) are equipped with a moveable AFD (Anti Friction Device), allowing a precise release unhindered by dirt, snow, and ice buildup. The type of AFD is matched to the skier type, ensuring perfect functionality from racing to junior and even alpine touring.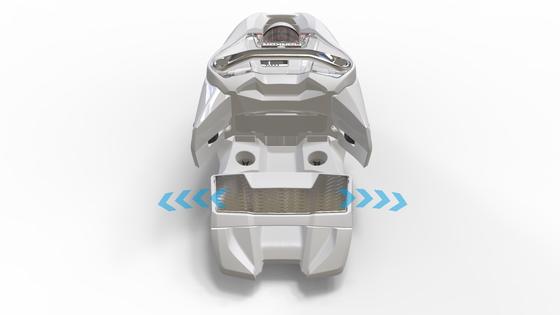 Sole.ID – Marker Sole.ID allows Marker Authorized Retailers to adjust Sole ID equipped bindings to every type of adult ski boot sole, from ISO 5355 Alpine to ISO 9523 Touring, with a height adjustable gliding plate (AFD).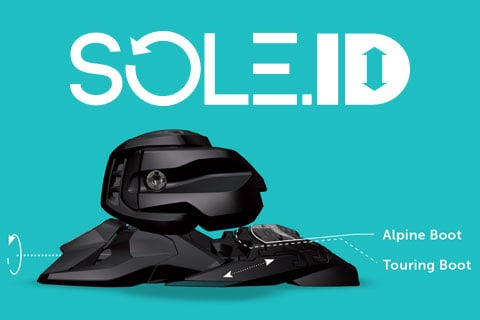 Heel Piece
Hollow Linkage Heel – This heel was redesigned from the ground up to optimize retention for all types of alpine and touring soles. The aluminium hollow axle saves on weight and maximizes the torsional stiffness. This very robust heel construction is best suited for the most strenuous of requirements.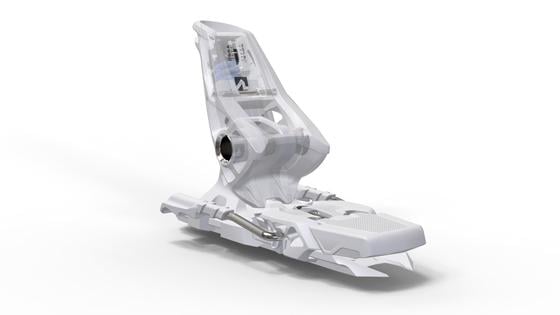 This product has no reviews yet.