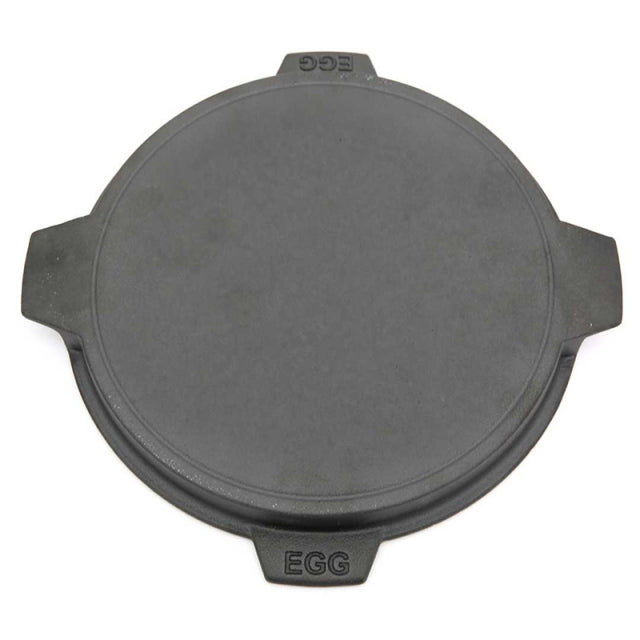 Dual-Sided Cast Iron Plancha Griddle, 10.5 inch
---
The Big Green Egg 10.5 in / 27 cm Dual-Sided Cast Iron Plancha Griddle is perfect for adding sear marks and a delicious flavor-packed crust to foods. This new size will fit perfectly in the MiniMax EGG on up! Big Green Egg cast iron products are built to deliver a lifetime of cooking enjoyment. You can use in your EGG for everything from blackened chicken and seafood, to grilled vegetables and steakhouse-style seared steaks.
The ridged side is great for adding sear marks to food, or for roasting pork chops, hot dogs, chicken, asparagus and green beans.
Use the smooth side to grill breakfast pancakes, omelets and hash browns. Drip channel to keep juices from falling on the charcoal.
High quality casting
Pre-seasoned with food-safe vegetable oil
The four tabs are designed to be compact yet provide easy handling for either orientation
Exclusive Big Green Egg design – EGG molded under each tab
Designed to pair with the 10.5 in / 27 cm Cast Iron Skillet (Item: 120144, sold separately) to form a Dutch oven for the smaller EGG sizes.
Size 10.5 in / 27 cm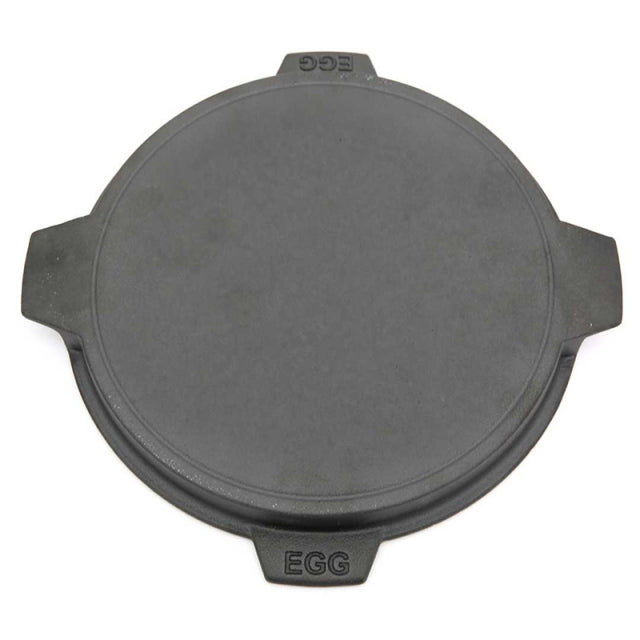 This product has no reviews yet.