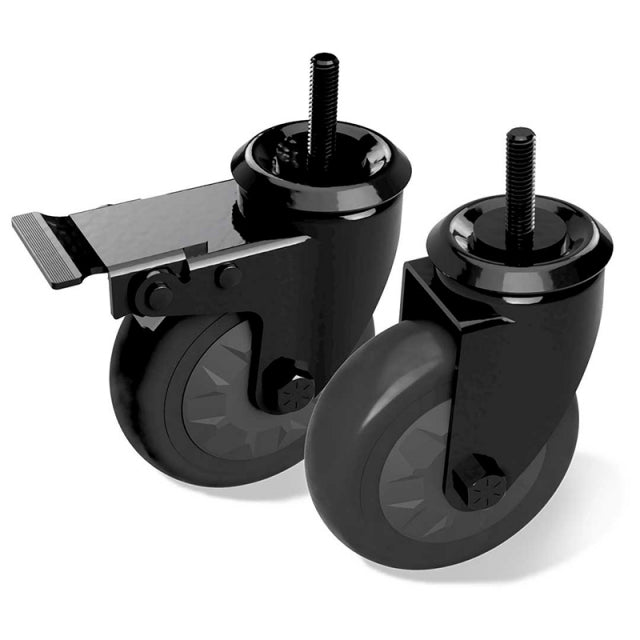 4 inch Locking Caster Kit
---
The NEW Big Green Egg 4 in (10 cm) Locking Caster Kit features all black, low-profile components to integrate with the Big Green Egg design scheme. Each kit (set of 2) includes 1 locking and 1 non-locking caster; the casters work with the Big Green Egg Modular Nest System, the IntEGGrated Nest+Handler and all Big Green Egg Nests and Tables.
Heavy-duty for better wear through high-use conditions
2-way brake locks both roll and rotation
Solid polyurethane wheel
This Locking Caster Kit works well with these great products: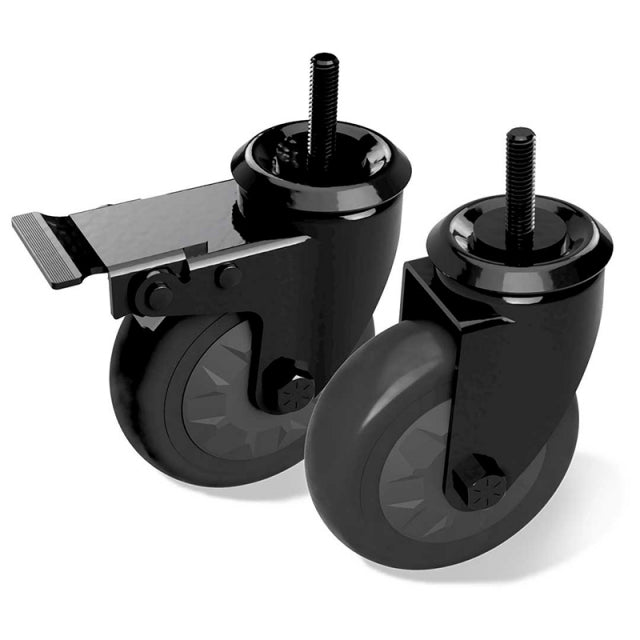 This product has no reviews yet.