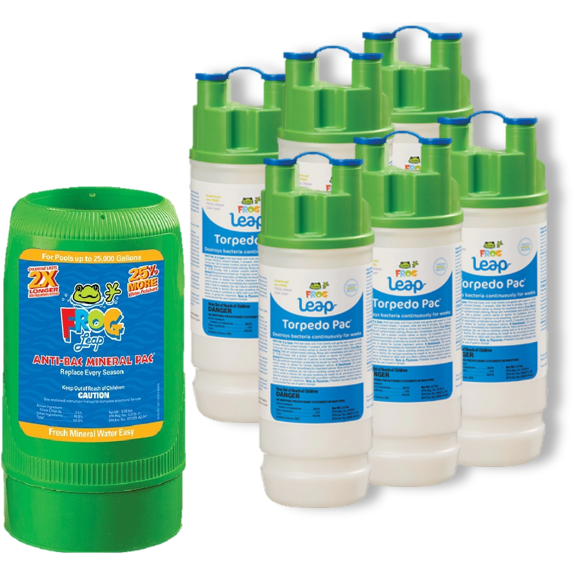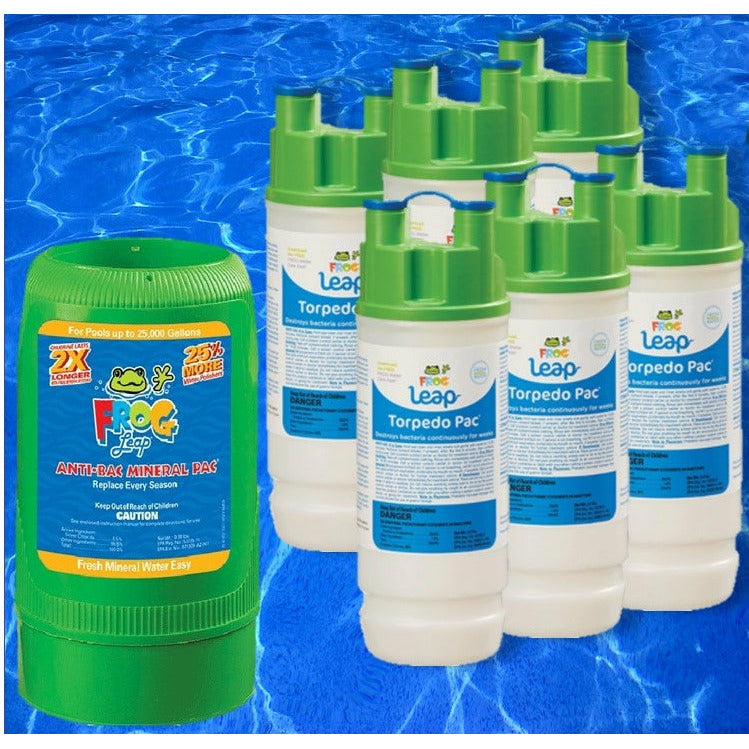 Pool Frog Torpedo Pac and Mineral Pac Virtual Bundle Frog
---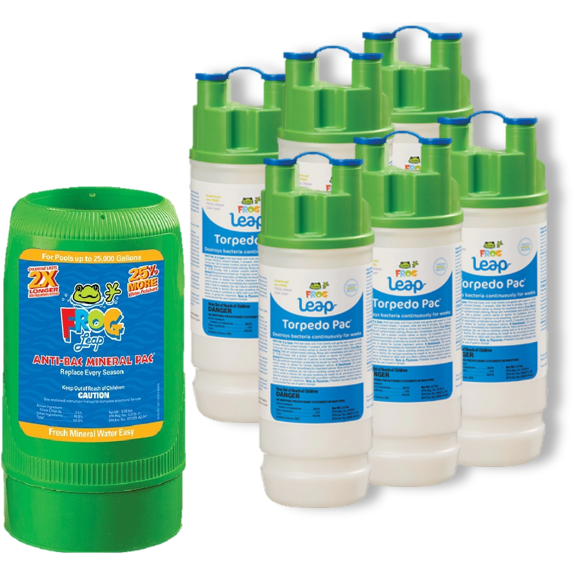 SAVE ON THIS PRE SEASON BUNDLE! 
Inlcudes Frog leap Anti-bac Mineral Pac 25K and 6 Frog Leap Torpedo Pac's
This Bundle  / Discounted price is only available until May 31st.
Frog Leap Torpedo Pac 6-Pack of Frog Leap Torpedo Pacs. Each Pac lasts 2-3 weeks and are prefilled with trichlor chlorine.
FROG Leap Torpedo Pacs are pre-filled with chlorine and fits into the Anti-Bac Mineral Pac, dispensing low levels of chlorine for up to 3 weeks. With precise feeding, chlorine lasts 2x longer as you only need a 0.5-1.0 ppm level. For use in Frog Leap 7800 and Pool Frog 5100, 5400, or 6100. Model # Model# 01-03-7937
This product has no reviews yet.