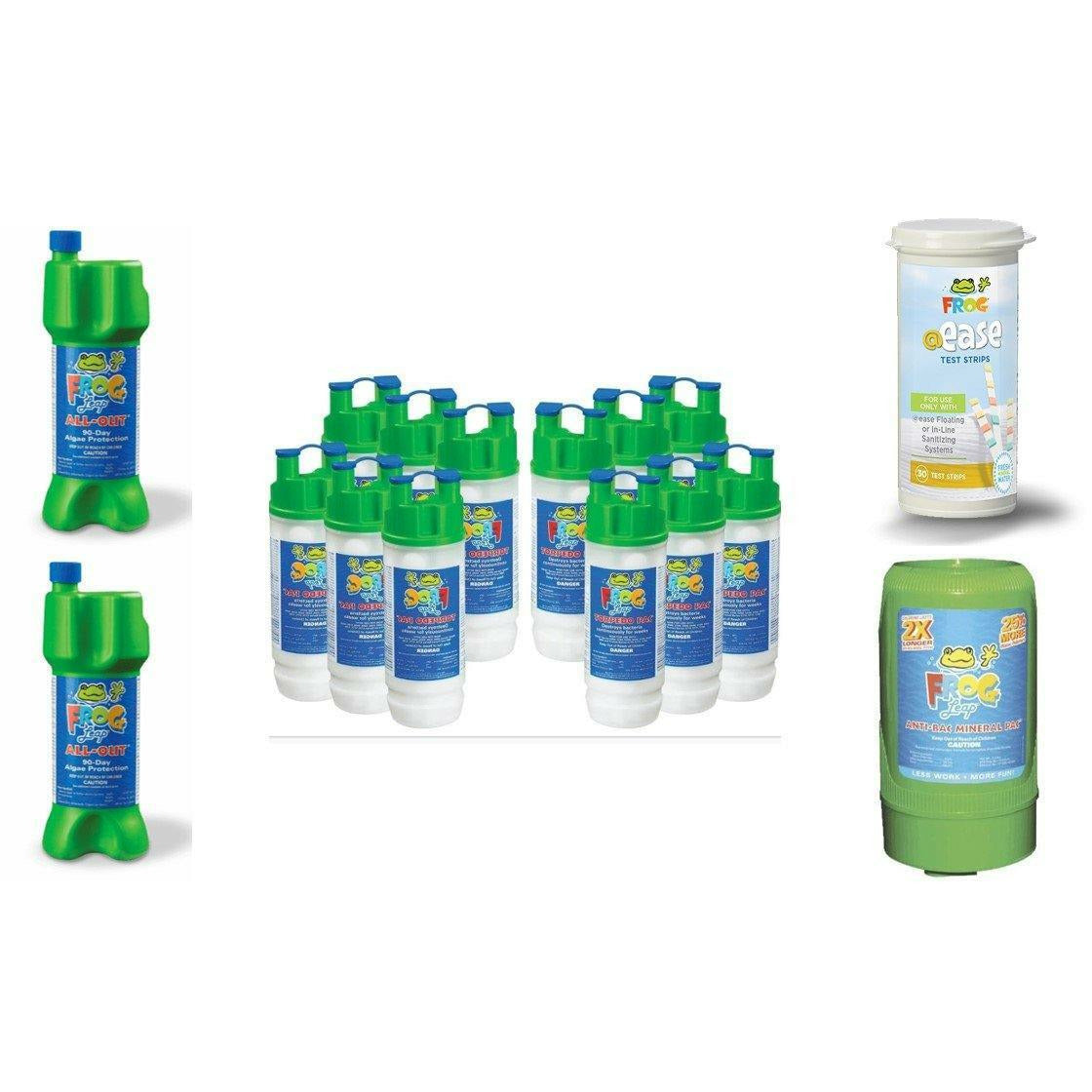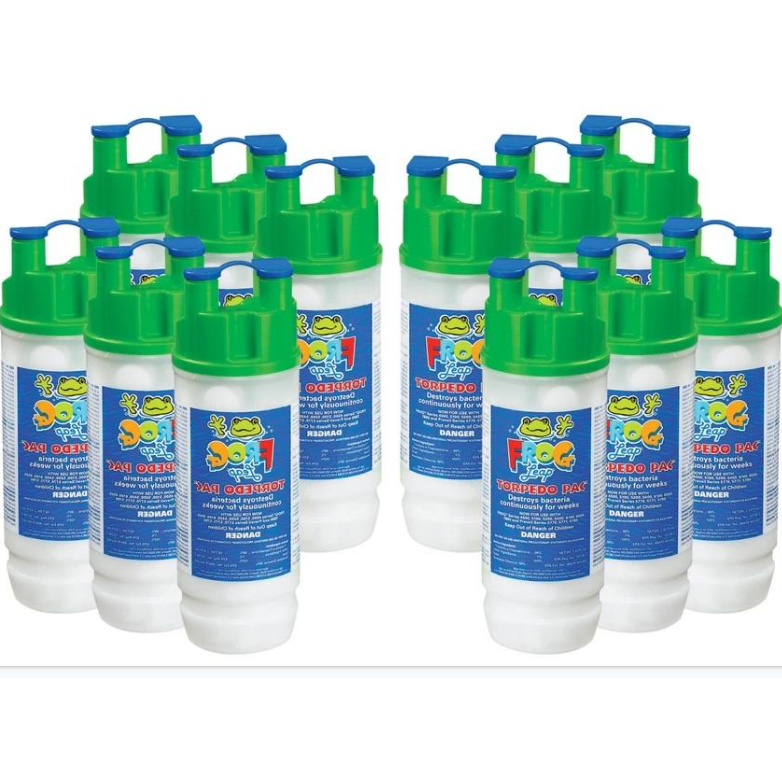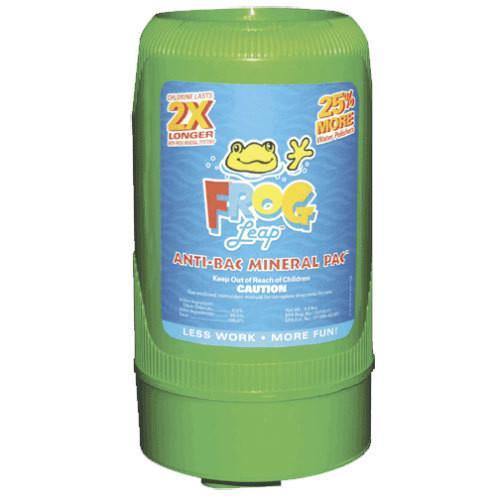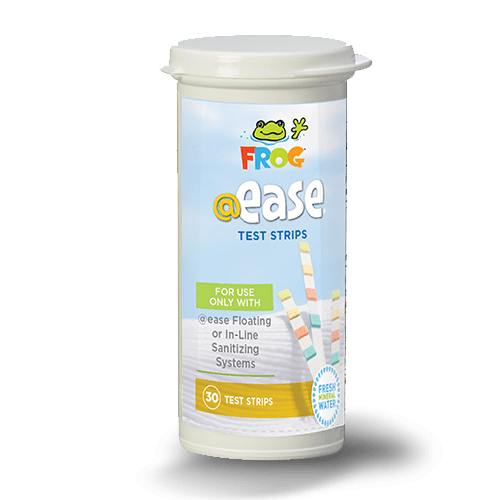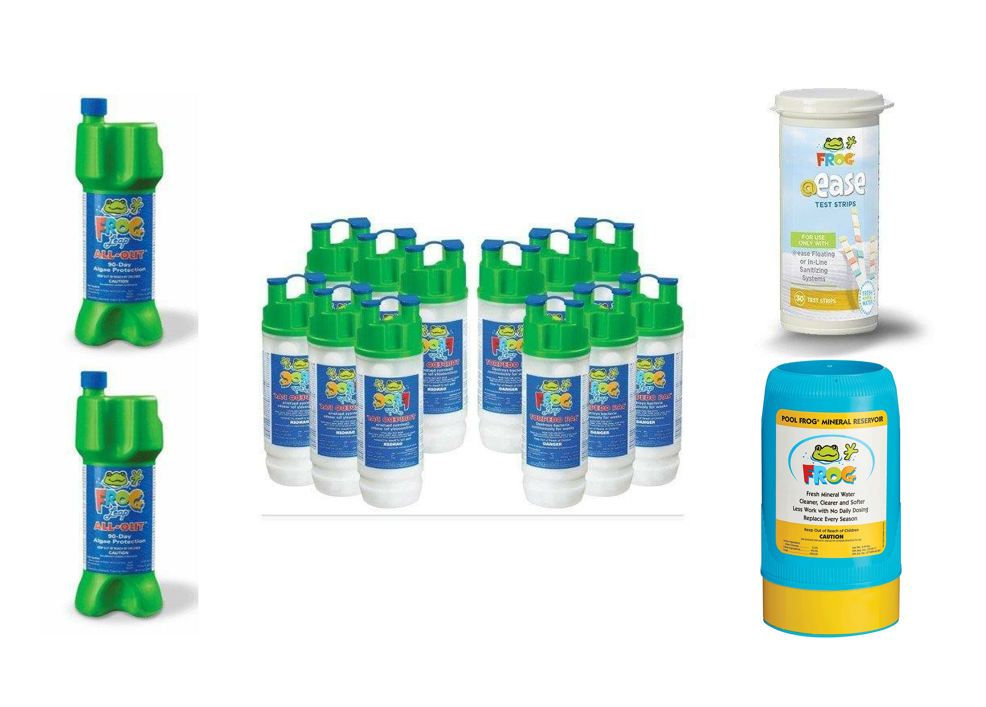 Frog Leap Supreme Summer Pack
---
Kit Includes:
1 Frog Leap Torpedo 12-pac
1 Above-Ground Frog Leap Mineral Pac
2 Frog Leap All Out
1 Frog Leap Test Strips
Everything you need to keep your pool clean this summer!
Product Description:
Frog Leap Torpedo Pac 6-Pack - Each pack lasts 2-3 weeks and are prefilled with trichlor chlorine.
FROG Leap Torpedo Pacs are pre-filled with chlorine and fits into the Anti-Bac Mineral Pac, dispensing low levels of chlorine for up to 3 weeks. With precise feeding, chlorine lasts 2x longer as you only need a 0.5-1.0 ppm level. For use in Frog Leap 7800 and Pool Frog 5100, 5400, or 6100. Model # Model# 01-03-7937
Above-Ground Frog Leap Mineral Pac - Replace the FROG Leap Anti-Bac Mineral Pac in your FROG Leap system at the beginning of every season. The Anti-Bac Mineral Pac is what helps sanitize the water at the low dosage of sanitizer. Replacing once a season allows your pool to be stress free, healthy, and reduces chemical use. Simply recycle the old cartridge and slide in the replacement. Always be sure to activate the mineral pack with a chlorine based shock oxidizer 
Frog Leap All Out - A single dose of FROG Leap ALL-OUT ensures only pleasant dreams all season long.  Unlike most algae preventatives that need weekly doses, FROG Leap ALL-OUT is one dose that guarantees an algae-free pool for 90 full days.  It also helps protect the pool all winter long so spring opening is a lot easier. ALL-OUT dispenses (without a spill!) through any FROG Leap System in less than 90 minutes.
Frog Leap @ease Test Strips - Most test strips are designed to test for chlorine levels of conventional sanitizing systems.  But FROG isn't a conventional system. Our bacterial-killing minerals cut the need for chlorine or bromine in half. We created FROG Test strips to help you dial in the correct low levels in your pool — which can make your chlorine cartridge last twice as long.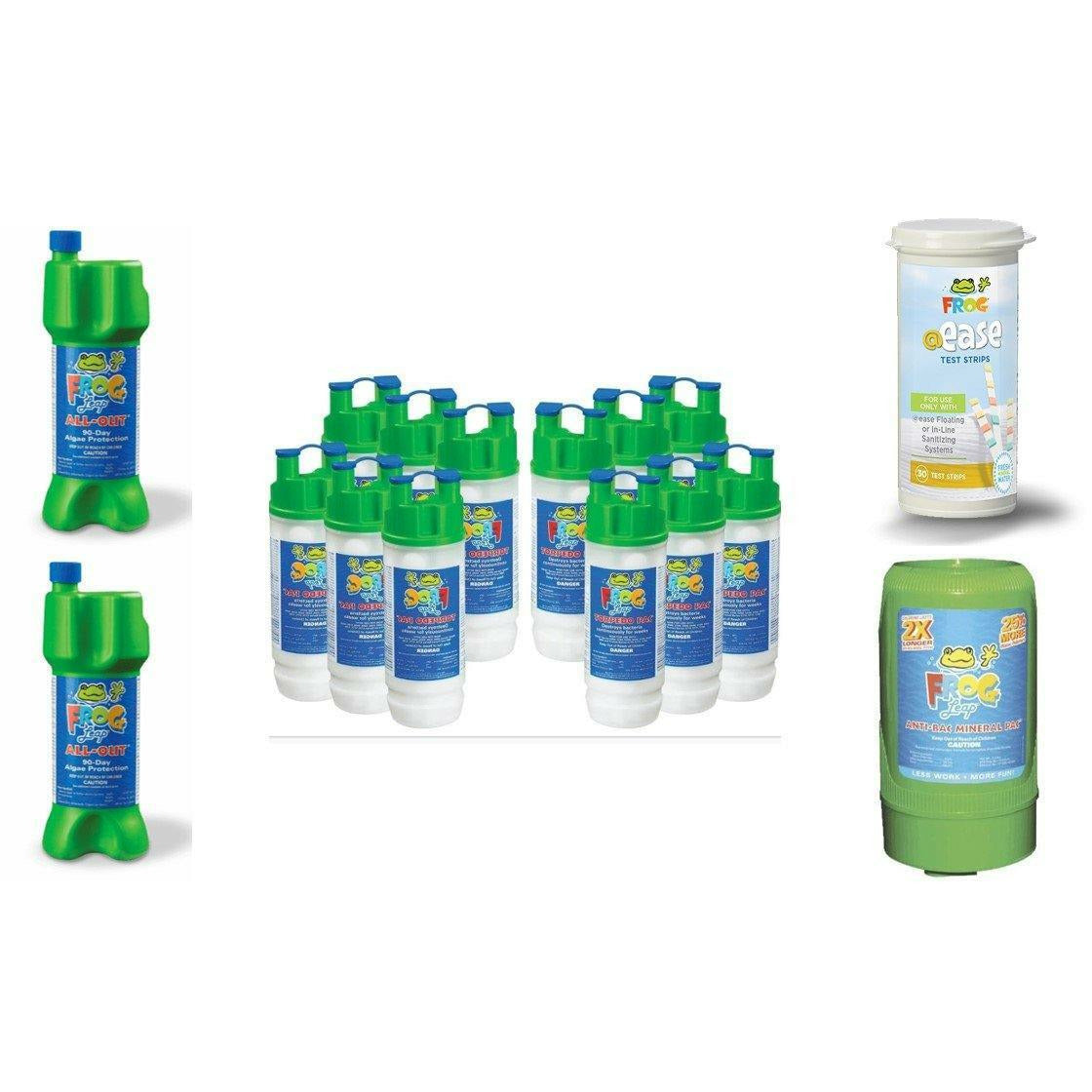 This product has no reviews yet.